Randstad Workmonitor 2023 Study: Romanians work more to increase their income
Posted On January 27, 2023
---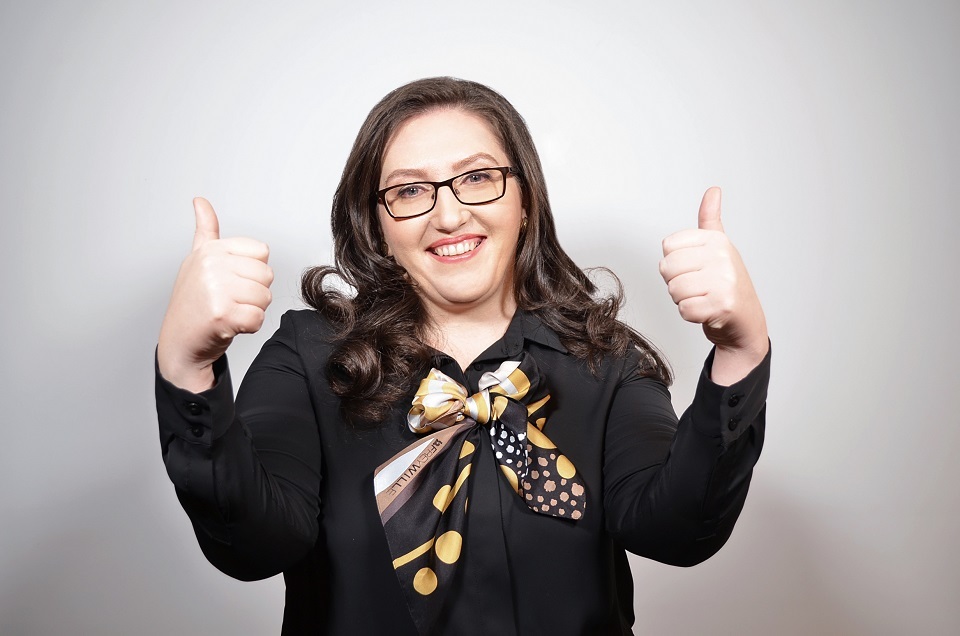 ● 98% of workers rank work-life balance right after pay as the most important factors when thinking about current job and potential future employment
● 39% of workers have taken on or are looking for a second role to help manage the cost of living crisis, while a fifth are considering resigning to find a better job to help them cope
● Unconscious bias training – an emerging training theme preferred by employees


Over half of Romanian employees (59%) are worried about the impact of economic uncertainty on their job security, according to the twentieth edition of Randstad Workmonitor. One third (33%) of workers are worried about losing their job, rising to 43% for the 45-54 age range.
"The edition of Randstad Workmonitor we launch at the beginning of 2023 gives the labour market a valuable guiding tour through the market trends and employees minds. We clearly see that workers are not willing to forgo any of the expectations they became accustomed to in the pandemic, like flexible working and a good work-life balance. The winning HR strategy of this year includes creating a happy, inclusive and inspiring workplace where people feel they belong and find purpose. Cost of living support is becoming a new differentiator in the relentless search for talent." – Mihaela Maranca, Director General, Randstad Romania
A third (29%) of workers would still rather be unemployed than unhappy in a job and over a half (54%) also said that they would quit their job if their employer did not take into account their request for better conditions. Despite the cost of living crisis and new concerns over job security, these proportions are largely unchanged from last year's Workmonitor.
More work for bigger income
But while they're not willing to give up flexibility, the tough economic environment, with the cost of living rising and inflation across the world, has pushed workers to seek new sources of income, as:
● Almost half of Romanian employees (39% compared with 25% – global) have made the decision to take on or look for a second role to help manage the cost of living crisis, rising in the case of 35-44 year old employees (44%), and lower among Gen Z* (31.6%).
● Just under a quarter (23%) are planning to increase their hours at their current job. This proportion is higher for Gen Z (38%), and drops to 17% of Baby Boomers.
● A fifth (19%) are considering resigning to find a better job to help manage the rising cost of living. More than a quarter of Gen Z are considering this route, but only around 10% of Baby Boomers said the same.
The cost of living crisis is also having an impact on workers' expectations of retirement, with over a quarter (30%) of baby boomers delaying their retirement due to their financial position and 62.5% of workers saying money worries are preventing them from retiring as early as they would like. Meanwhile, while globally, 50.6% think they'll be able to retire before 65, 69.3% of Romanians believe this. Among the factors that prevent Romanians from retiring as early as they want are: my financial position (62.5%), I feel like I need work in my life (30%), I feel my employer needs me (10.5%).
*Gen Z – 18-24 year olds, Millennials – 25-34 year olds, Baby Boomers – 55-67
Employees expect financial support from employers
In addition to action on an individual level, workers are also looking to their employers to help them manage the cost of living crisis, whether that's through increased salaries, subsidies or pay boosts outside of salary reviews. 32.5% of Romanian workers (41% – global) would like a monthly pay boost from their employers. 32.2% (39% – global) would like an increase in salary outside of the usual cadence of annual pay review. Close to a third (28%, similar with global average percentage) would like subsidies for the cost of energy, travel or other daily expenses.
Continued demand for flexibility and purpose
The research shows that the pandemic has left a lasting legacy on workers' demands on flexibility. Despite the economic environment, 70.8% of workers (compared to 61% global average) said that they would not accept a job if they thought it would impact their work-life balance. In fact, 98% of them rank work-life balance right after pay as the most important factors when thinking about current job and potential future employment. The vast majority (89% vs. global average – 83%) also said that flexible working hours are important in terms of what they look for in a role, over parental leave policy (73.5%) and almost as important as training and development (89.3%). More than three quarters (79.4% – Romania, 71% – global) said that flexibility in terms of location is key.
Alongside practical requests, workers still want their employers' values and purpose to align with their own. Over half said that they would quit a job if they felt like they didn't belong there, and this is especially true of Gen Z (61%). Two-fifths of people wouldn't accept a job if it didn't align with their social and environmental priorities. As an indicator of growing support for equity, diversity and inclusion in the workplace, 9% chose training to combat unconscious bias in the workplace among top 3 training preferences. Interestingly, only 37% would choose not to work at all if money was no object.
Romanian employees and forms of job quitting
The attitude of employees towards the topic of leaving the workplace is shown by the study though a series of interesting statistics:
| | |
| --- | --- |
| Threatened to quit to negotiate better pay or working conditions | 18,6% |
| Quit a job due to low wages | 31,3% |
| Quit a job because it didn't fit in with your personal life | 37% |
| Quit a job because it didn't provide enough flexibility | 28,5% |
| Quit a job without a new role to go to | 30,5% |
| Quit a job because of a toxic workplace | 22,5% |
| "Quietly quit" a job (this is the act of doing only what your job demands and nothing more) | 40,5% |
| Quit a job because of a lack of advancement opportunities | 30,9% |
About Randstad Workmonitor
The Randstad Workmonitor was launched in 2003 and now covers 34 markets around the world. The study encompasses Europe, Asia Pacific and the Americas. The study is conducted online among people aged 18–67, employed for at least 24 hours per week (minimum 90%) or sole trader or unemployed but considering looking for a job in the future. The present Romanian edition was conducted online among 500 employees aged 18–67, in October.
About Randstad
Randstad is the world's largest HR services provider and is driven to become the world's most valued 'working life partner', supporting as many people as possible in realizing their true potential throughout their working life. We provide companies with the high quality, diverse, and agile workforces they need while helping people get rewarding jobs and stay relevant in the ever-changing world of work. In 2021, we helped more than two million people find a job that is right for them, advised 235,000 clients on their HR needs, from talent acquisition to total workforce management, and delivered training to over 450,000 people. We use data and technology to provide the right advice at the right moment at scale, while our consultants across almost 5,000 locations in 38 markets give talent and clients personal, dedicated human attention. It is this combination of Tech and Touch that makes our offer unique. Randstad was founded in 1960 and is headquartered in Diemen, the Netherlands. In 2021, Randstad had on average 39,530 corporate employees and generated revenue of € 24.6 billion. Randstad N.V. is listed on the Euronext Amsterdam.
Randstad is present in Romania with two branches, in Bucharest and Slatina, Olt County. We have been contributing for over 13 years to the evolution of the Romanian labor market. Since 2016, we are part of the Randstad group, combining internationally demonstrated expertise with a successful local team. We believe real connections aren't just made from data and algorithms. It also takes empathy, real communication and instinct. Human instinct. And in a world saturated with HR technology, we know it's the human side of our business that makes the difference. For further details, please see www.randstad.ro/.
---
Trending Now
You may also like