Romanian Venture Report 2022: Investments in Romanian startups have registered a 12x increase in the last 6 years, up to 101.7M EUR
Posted On January 30, 2023
---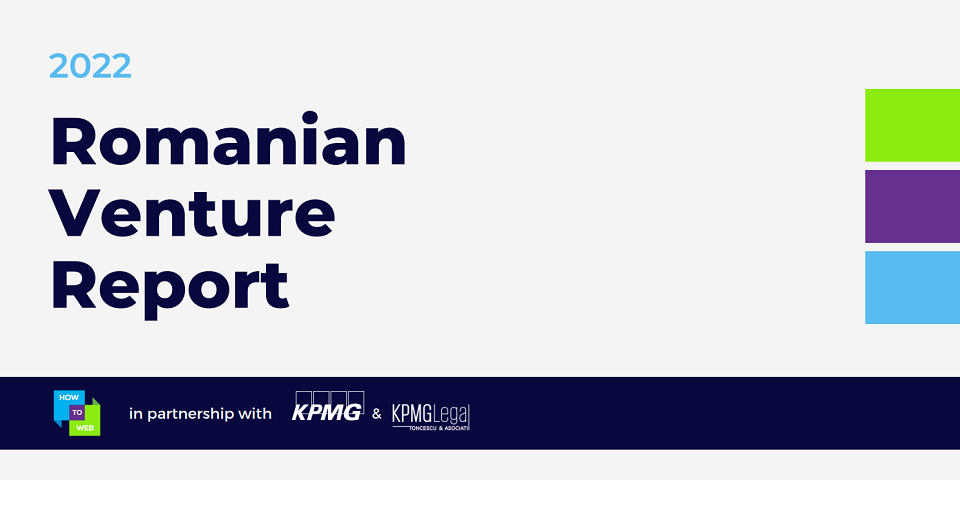 Romanian startups are accelerating the adoption of technology and innovation, attracting investments of a total value of 101.7 million euros in 2022. This ranks Romania as the fifth country in Central and Eastern Europe at the top list of investments raised by startups, after Estonia, the Czech Republic, Croatia, and Poland.
The third edition of the Romanian Venture Report, created by How to Web in partnership with KPMG Romania and KPMG Legal, offers a complete picture of the venture capital investments raised by Romanian startups and analyzes the types of transactions, the evolution compared to previous years, the most promising industries or technologies developed by the startups that raised investments, but also Romania's relationship with the European ecosystem of investors and technology.
In addition to an increase of more than 12x, registered in the last six years, the year 2022 also brings an increase in the number of transactions, from 71 in 2021 to 73 in 2022, respectively in the total volume of transactions, from 91.4M EUR in 2021 to 101.7M EUR in 2022.
"Venture deals involving Romanian startups stood up to 2022's strong headwinds coming from the global tech scene and the global economy in general. Coming out of 2022 we see strong signals that deals involving Romania-born startups can actually turn into a much-wanted bet in one's portfolio, to say the least", says Alexandru Agatinei, CEO How to Web.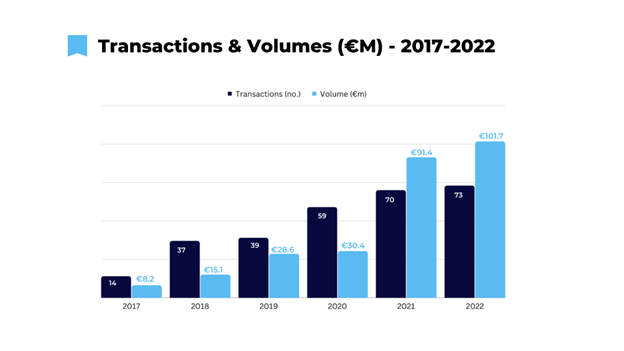 One important detail that stands out from the report's conclusions is the tripling of the volume of Series A transactions in 2022, compared to the previous year. Other important findings include:
The volume of series A transactions almost tripled compared to the previous year, going from €15.3M in 2021 to €42.6M in 2022. Their number also doubled from 3 in 2021 to 6 in 2022.
The volume of pre-seed transactions decreased by -15.9%, reaching €2.7M, compared to €3.3M in the previous year. The number of pre-seed deals remained close to the previous year's level, with 19 in 2022 compared to 20 in 2021. In fact, the average size of pre-seed deals fell by just 11.5%, from €163,000 in 2021 to €144,300 in 2022.
At the same time, the volume of seed transactions increased by 29%, reaching €56.4M compared to €43.4M in 2021.
A positive increase can also be seen in the volume of transactions concluded in the first round, which increased by 40%, while the volume of follow-on rounds remained at a similar level compared to the previous year.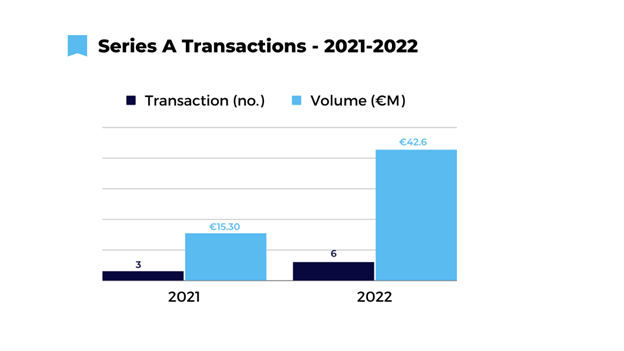 "Becoming a successful tech company has more to do with perseverance and the founder's character than about a big idea and inspiration. Founders, their teams, and their backers have to feed their thoughts, take risks with unconventional, creative approaches, and build and promote innovation. In turn, dynamics like the ones we see in the Romanian Venture Report are not just possible, but the successful continuation of an industry in our region on a steep rise", says René Schöb, Partner KPMG, Head of Tax and Legal.
Romanian Venture Report is a flagship material for investors, startups, and entrepreneurs from the entire region, who can identify trends and interests connected to the global venture capital investment activity. It includes extensive analysis and can be downloaded for free at: https://www.howtoweb.co/romanian-venture-report-2022/
About How to Web
How to Web is the leading startup & innovation conference in Eastern Europe.
Initiated in 2009, How to Web is one of the earliest influential European startup conferences, which has accelerated the adoption of the startup culture and innovation in Eastern Europe & Romania.
Our main focus has been to create a web of learning and networking opportunities that can empower the innovative minds in this region.
---
Trending Now
You may also like