Wizrom Software: Companies are massively reducing wasted time from HR departments to focus on employee retention
Posted On January 30, 2023
---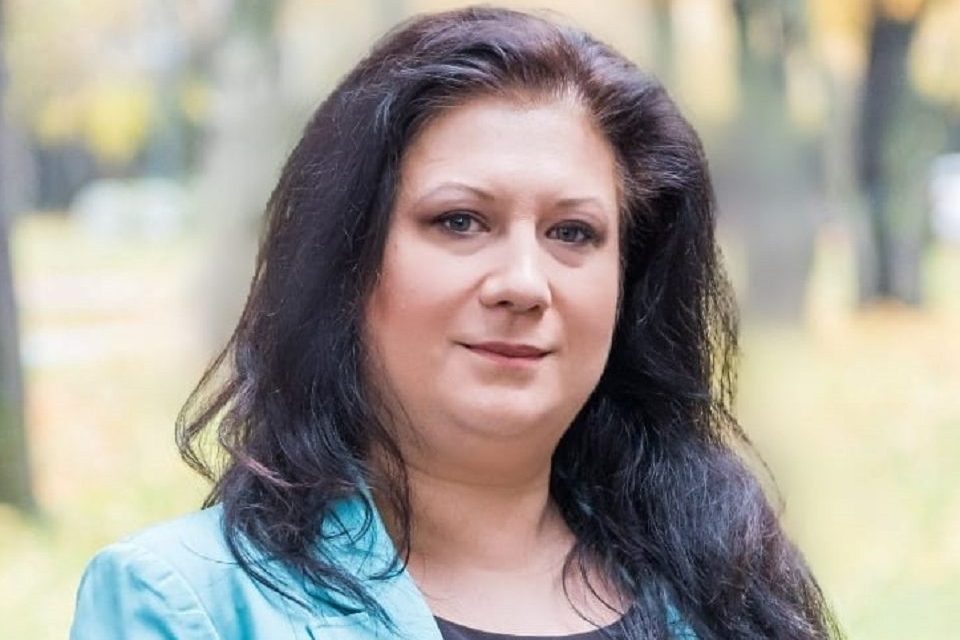 The digitization of the business environment in Romania has rapidly included the area of human resources management and employee payroll. Regardless of the size of the company, from factories with hundreds of employees to smaller companies, more and more managers feel the need to apply an automated system for managing subordinates. It significantly reduces the time wasted by HR departments on repetitive tasks, freeing up time for qualitative analysis and employee retention efforts.

"In Romania in 2022, there are still companies that keep track of employees on paper or in Excel, but the good news is that more and more are choosing to update their way of managing employees by purchasing dedicated software," declares Roxana Ilief, Manager of the HR Division within the Wizrom Software. According to her, including corporations, where HR software has been implemented for a long time, they choose to optimize some of their flows, especially in the self-service area.

More specifically, it is about the digital relationship between the employee and the HR department through a friendlier interface, with easy access and more functionality. For example, an employee no longer has to waste time applying to the HR department for an employee certificate, but can download it directly from the application, wherever he is, or from the info-kiosk installed in a hall production.

"I don't see how we could work without such solutions"
The implementation of info-kiosks is, moreover, a growing trend among companies in the field of food or automotive production, says Roxana Ilief. These are special equipment with touchscreen, through which employees can automatically generate and print leave requests, salary slips or salary certificates, without having to go to the human resources department.
"Up until the time of the pandemic, managers in manufacturing companies were quite reluctant about the success these equipment would have among workers. But the pandemic, which came with the need for social distancing, represented a turning point. Contrary to fears, employees got used to info-kiosks very quickly, and HR departments no longer had to interact with hundreds of employees every month. I summarize what a client recently told me: ", says Roxana Ilief.

43% of HR departments' time – wasted on repetitive activities
HR departments in companies are forced to adapt to the new reality in the labor market, both because of new ways of working, but also because employees have more opportunities – thanks to the possibility of working remotely from anywhere and for almost any company in world. Not to mention phenomena in waves, such as the Great Resignation or Quiet Quitting, which put a lot of pressure on the shoulders of HR people and which require increased attention from them to identify the rate at which people leave the company, the reasons behind their decision, as well as the solutions that could prevent these departures.

Companies therefore need human resources management solutions that provide both quantitative and qualitative analysis, easy to interpret, that can reduce time and money losses over time. Wizrom conducted a series of its own studies that revealed that 43% of HR departments' time is wasted gathering information and searching multiple databases to produce reports. Assessing the needs of its customers, Wizrom noticed that 63% of their requests are related to the need for reporting. Within companies that use time and attendance systems, 75% of the requests related to them are related to absenteeism, and 66% of the requests related to personnel administration refer to statistics.
Elimination of "paper" operations and errors
Technology today allows the creation of HR software adaptable to any type of employer, who can customize such a program to their own needs. "There is more and more emphasis on employee retention, so that management can find out in advance at what rate and why employees are leaving. Automated solutions can correlate a series of data and shed light on patterns that identify where the problem lies. At the same time, some companies want to know what motivates employees to stay with the company, such as salary benefits or other types of incentives, and make decisions accordingly. Again, the exit interview, which before was just a formality, is now of great interest, because it brings relevant information", says Roxana Ilief.
In her opinion, the pandemic was the one that produced the big change in perspective, managers realizing that it is no longer necessary to rely on the fact that the HR department does everything by hand. "There have also been dramatic situations, for example a company with more than 500 employees that was left without the HR man who managed everything," reports the Wizrom representative.

The implementation of software such as WizOne – the HR solution developed by Wizrom – can be scaled according to the needs of the company. On the one hand, a solution with basic functionalities can be implemented, such as personnel administration (employment documents, salary changes, departures, etc.), self-service (online, info-kiosk or even mobile application), issuing documents (certificates, pay slips, leave requests, etc.) or time attendance. "There are companies with hundreds of employees who still do the timekeeping on papers, which are scanned and printed at the end of the month. An HR employee loses at least a week of work manually processing this time and attendance data. This not only means a waste of time, but also the possibility of errors or the fact that you cannot have real-time control over subordinates", explains specialist Wizrom.
Solutions for complex projects
On the other hand, there are also requests for complex projects, which influence the costs of implementation, but which bring many benefits in the organization and management of personnel. For example, additional modules can be added, such as the organizational chart, which includes information about the skills at the position level, the salary scale, the equipment related to the position, the documents that are mandatory for employment, how many positions are vacant, how many employees will return to work from maternity leave, etc. Another module is the accounts module, for companies with employees who spend a lot of time in the field, for example in insurance or sales. From requesting the travel advance, going through the related approval chain to making the settlement and entering receipts, everything can now be done digitally.

In multinational companies there are also other types of additional modules, such as integrations with other applications used by the parent company, for example applications such as SAP/ Workday/ PeopleSoft that are not adapted to the specifics of Romania.

The advantage of implementing such a solution is the experience gained over time by the Wizrom team, which has so far created customized HR solutions for 140 clients in Romania. A company business analyst analyzes the client's needs and then makes recommendations, with the actual implementation being supervised by a specially appointed project manager.
To be able to have access to the most important HR indicators at any time, there is the HR Live Dashboards option – a management program that uses existing data from WizOne and WizSalary software to highlight insights, key results, trends, anomalies from the day-to-day operational reality of the company. This solution simplifies HR processes, especially in departments where there are no IT specialists, offering a much clearer perspective on the human resources situation.
---
About Wizrom Software
Wizrom Software is one of the most important developers and integrators of IT solutions for businesses in Romania. The company develops and provides ERP, HR, sales automation, operational optimization and Business Intelligence (BI) software. In 2020, Wizrom Software reported a turnover of over 28 million lei and a profit of 2.1 million lei.
Currently, Wizrom has more than 4,100 active customers and 40,000 licenses installed in very large organizations with turnovers of more than 10 million euros, but also in Small and Medium Business (SMB) companies in almost all industries.
---
Trending Now
You may also like