Over 500 young people participated in the free learning programs organized by Endava
---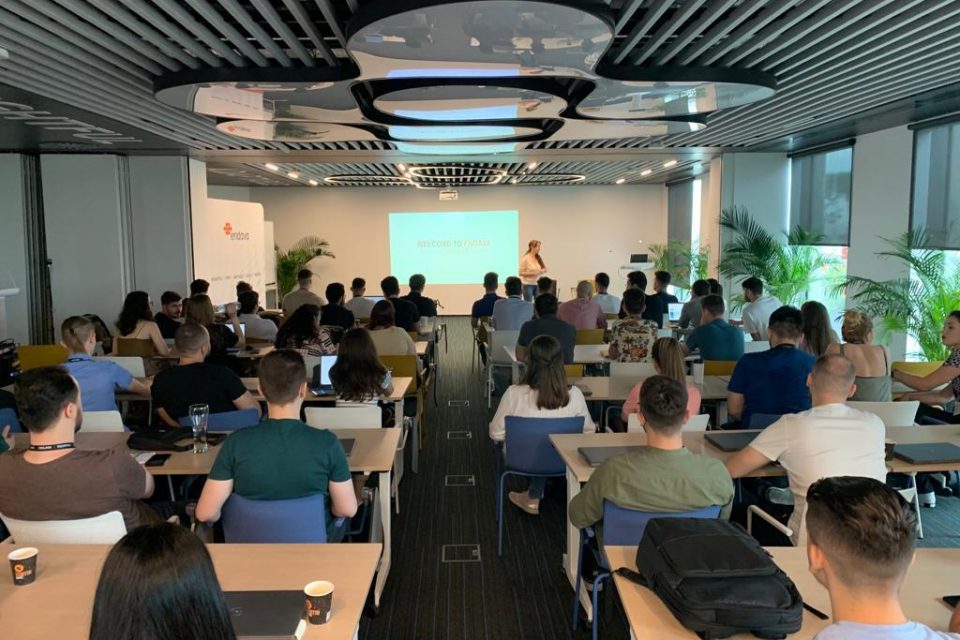 Endava, the British software company present on the local market with 10 delivery centers, is actively involved in the development of the community through programs for those at the beginning of the road in IT.
In the first half of 2022, over 500 young people from Romania, passionate about technology and interested in the opportunity of a career or growth prospects in IT, benefited free of charge from the learning programs offered by Endava.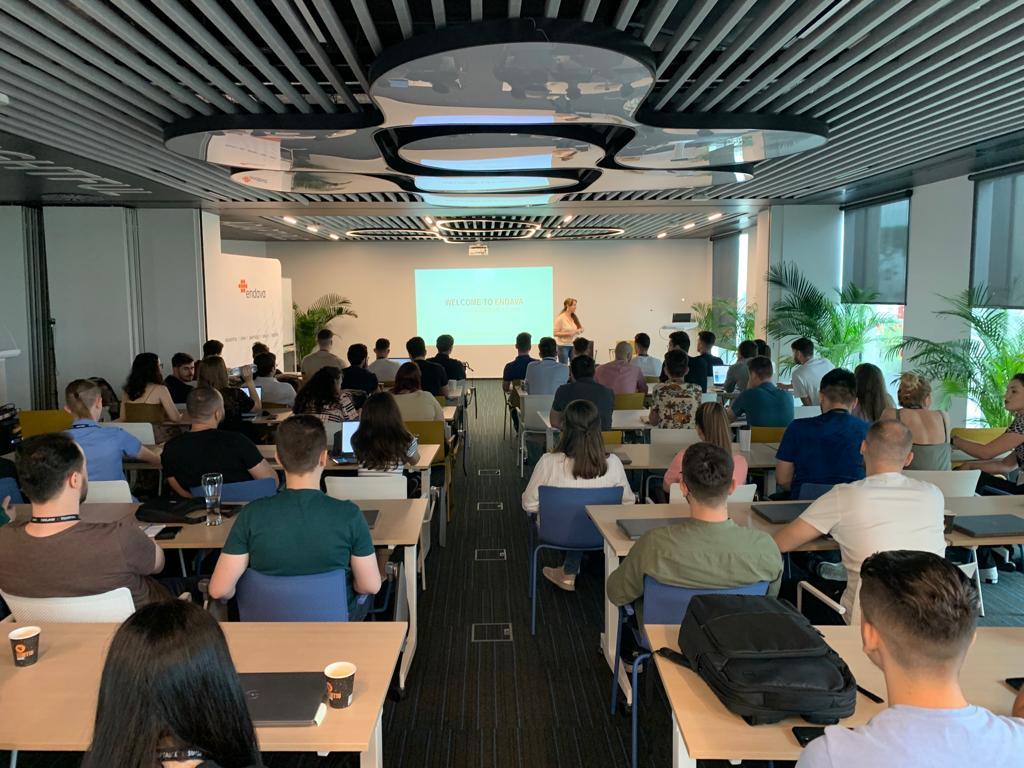 Under the guidance of a mentor, young people interested in a career in IT have the opportunity to improve their technical or relationship skills and gain experience, getting directly involved in the company's projects. Endava offers various programs for young people such as internships and initiatives for students and graduates of technical faculties.
"Endava constantly contributes to the professional development of those at the beginning of the road in the IT field through programs designed for them. With each new generation that crosses our threshold, I am pleasantly surprised to see how curious young people are and how eager they are to develop their technical skills from the faculty benches. Also, together with young people who bring new ideas, energy and innovative solutions for the future, they are grateful to the mentors and trainers who provide participants with a valuable experience during their lifetime, constantly providing support and feedback. For next year we want to continue these learning programs, to build close relationships with universities and technical communities, but also to constantly develop new initiatives, adapted to market needs and ever-changing technologies," said Monica Daliu, Regional Head of People Development and Recruitment, Central Europe.
Internship programs are designed for students – from technical faculties – and offer participants the chance to take the first step towards a successful career in the IT industry. During them, they have the opportunity to improve their technical skills, to develop professionally and personally.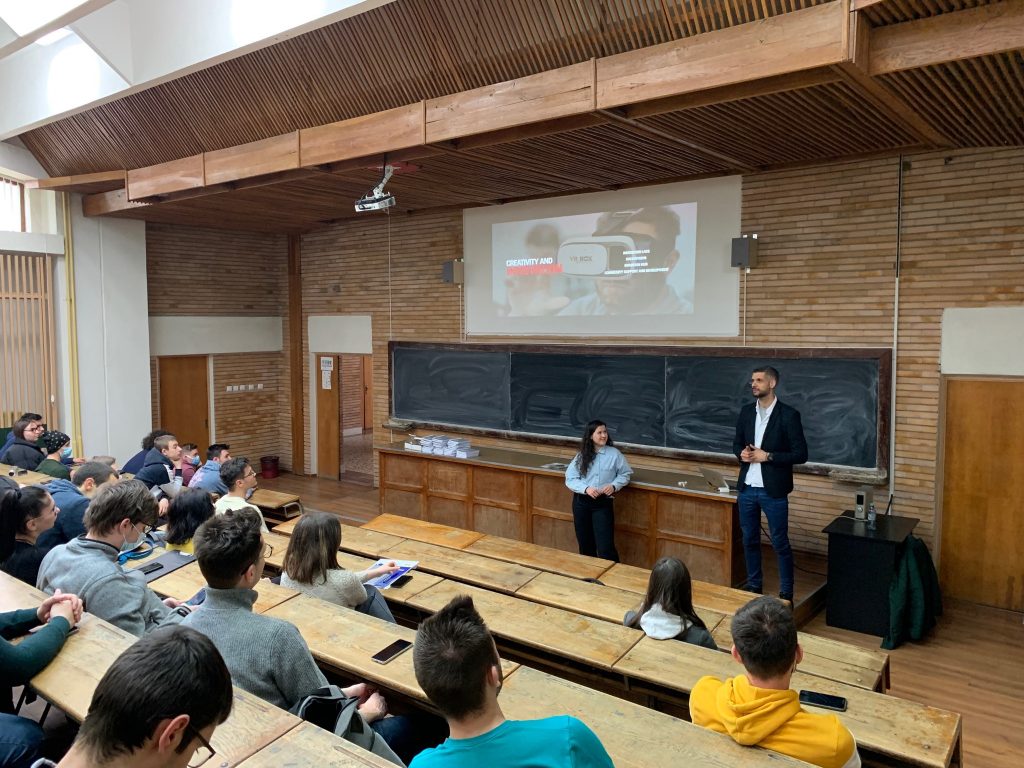 Throughout their stay, the participants have the opportunity to get acquainted with the Endava work environment, to learn from experts in the field and to build long-term collaborative relationships. Since the beginning of this year, the company has offered over 120 internship opportunities, and over 380 young people have had the opportunity to develop in areas such as Development, Testing, Java, Python, DevOps, QA or .NET
"The courses in this program are taught by professionals in the company and you have confidence that those who teach the courses will be open and you will be able to call them at any time when you have doubts. Certainly, the existence of mentors in a learning process is essential. Without mentors who would give you constant confidence and who would motivate you, you would not be able to exceed your limits in such a short time and reach a high level of knowledge ", said Silvana Mîndreanu, Tester Endava Bucharest.
The partnership between companies and universities, essential for the training of future IT specialists . Partnerships with universities are another bridge to the community, but also a tradition of the company, continued this year through courses taught by Endava professionals. Over 100 students benefited from internship programs in collaboration with the University of Bucharest, ASE, Babeș-Bolyai University of Cluj, Transilvania University of Brașov and the University of Pitești. Also in partnership with universities, the company has supported scientific sessions to present undergraduate papers and conferences and events for students such as "Career Days", "Career Festival", "Good Internships", "ESN Romania's Spring National Assembly 2022" or "Student Scientific Communications Session".
The company also continued to be with student associations where it offered various mentoring initiatives on topics such as Game Development, Java, or Lambda AWS. Endava constantly offers learning opportunities for young people interested in a career in IT. More details about the programs available and how to apply can be found on the company's website and social media pages. *
Endava is a leader in providing state-of-the-art technology services and supports its customers in developing their own organizations by using scalable Distributed Enterprise Agile solutions. Endava collaborates with its customers, integrating perfectly with their teams, catalyzing ideas and delivering robust solutions. The company helps customers become digital companies based on experience, supporting them in their journey from generating ideas to developing and implementing products, platforms and solutions.
Endava's clients operate in the Payments, Financial Services, TMT (Technology, Media and Telecom), Consumer Goods, Logistics and Medical industries. . Endava had 11,001 employees as of March 31, 2022 in close-to-customer locations in Western Europe, the United Kingdom, the United States, Australia and Singapore, and in nearshore delivery centers in Central Europe and Latin America.
---
Trending Now
You may also like