Thoughtworks Romania, one of the largest employers in IT, obtained the Great Place to Work certification following the votes of employees
---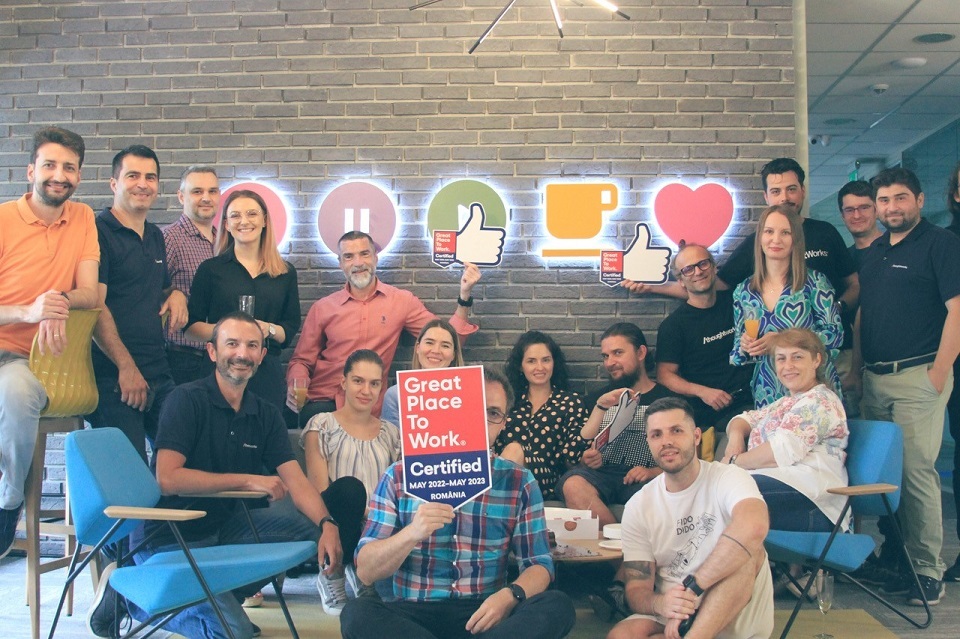 Thoughtworks, global technology consulting company that integrates strategy, design, and engineering to stimulate digital innovation, has become one of the most appreciated employers in Romania, following the distinction recently awarded by the global research company Great Place to Work (GPTW).
Thoughtworks Romania obtained the Great Place to Work certification following a survey organized in the headquarters in Bucharest, Iași, and Cluj-Napoca. According to the results interpreted by the company Great Place to Work, Thoughtworks Romania obtained, on average, a score of 90%.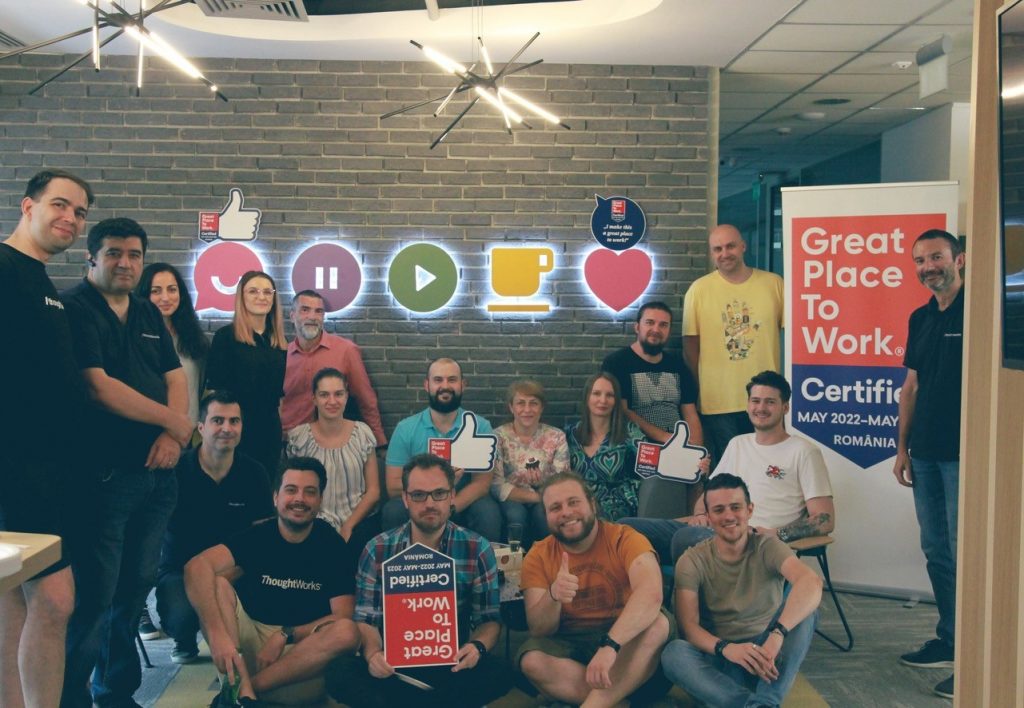 Great Place to Work is a global business research and consulting organization that analyzes brand culture and job quality, which supports companies in their development, thus recognizing the best organizations in the world for employment. Research focuses on the employee's work experience – showing that there is a clear and direct relationship between employment dedication and financial performance. GPTW certification is valid for one year, with immediate validity and the opportunity for companies to be recognized as one of the top organizations in the sector in which they operate.
"We are pleased to announce that Thoughtworks Romania is officially a special place to work, where employees are the most important asset of the company. This certification confirms the fact that our team in Romania considers us a strong reliable company, which contributes to the development of the local IT industry. We are convinced that only together we can achieve the results we aim for, so we always support each member of the team and appreciate the involvement of all in the development of projects", Şerban Ţîr, General Manager, Thoughtworks Romania.
The Great Place To Work evaluation is done through extensive research, which takes into account the organization's culture and employees' perception of the company. It covers criteria such as cultural practices, employees' feelings towards the work environment, personal fulfillment, and trust in management.
"We thank the entire team for their daily contribution and this official recognition, which validates once again the fact that Thoughtworks Romania is a top employer. Through its organizational culture, Thoughtworks Romania emphasizes the continuous increase of the level of employee satisfaction and professional fulfillment, successfully valuing the potential of each team member. Because we care about the well-being and the balance between professional and personal life, we continuously take care to optimize the work environment and collaboration between team members", Elena Boguș, Head of People, Thoughtworks Romania.
The organizational culture of Thoughtworks Romania highlights the skills of employees from idea to implementation, being a company in which team members act as consultants and are encouraged to express their ideas and creativity in terms of developing software solutions offered by the company.
With three offices in Bucharest, Cluj-Napoca, and Iași, Thoughtworks has hundreds of employees in Romania, most of them software development specialists. The local team advises in the development of software solutions and is involved in creating complete technological applications.
---
Trending Now
You may also like