Cambridge launches its first education programme for 3- to 6-year-olds in Romania
Posted On November 1, 2023
---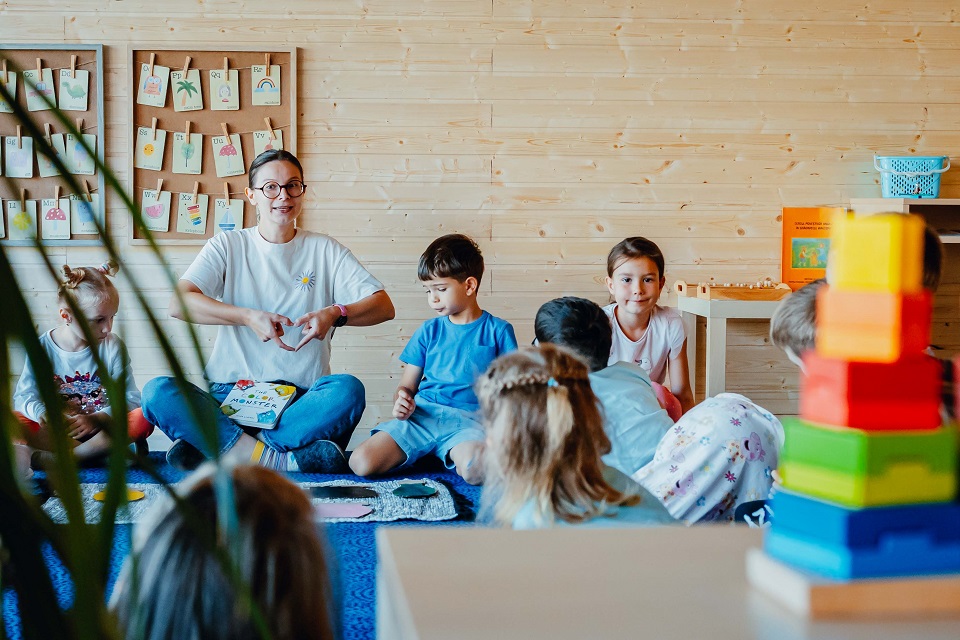 World's largest provider of international education for 5- to 19-year-olds offers early years programme for the first time in Romania.
New programme includes play-based learning that helps children flourish inside and outside the classroom.
Romania is among the first countries in world to adopt this programme

Cambridge, the world's largest provider of international education programmes, is launching its first early years education programme which will help support early childhood schooling in Romania in children as young as 3.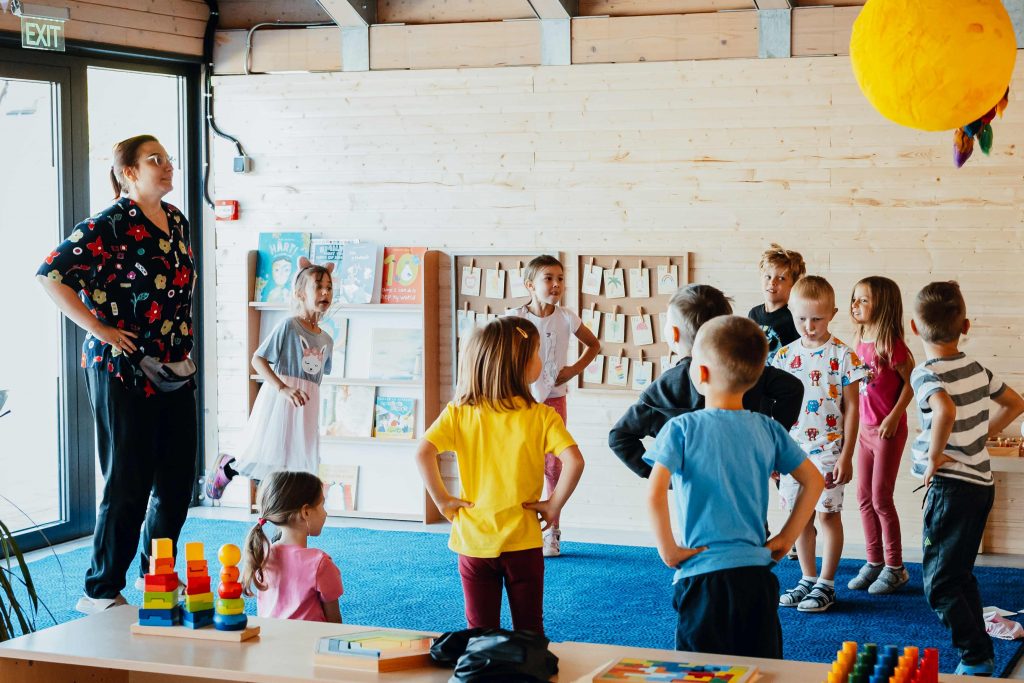 The new play-based programme, which is being launched globally following a successful roll out in India, has been expertly designed to give children aged 3 to 6 the best start in life, helping them meet key early milestones and thrive in and out of school. Subjects are taught in English, helping children to develop English skills from an early age. This creates new opportunities for children who could previously only start Cambridge programmes at primary school.
Cambridge Early Years will form the first stage in the Cambridge Pathway, a high-quality and joined-up path for educational success for children aged 3 to 19.
Multiple studies confirm that education during early years is crucial. Research from the Organisation for Economic Co-operation and Development's (OECD) International Early Learning and Child Well-being Study shows that, among other benefits, a high-quality early childhood education and care (ECEC), compared to an average one, can double the growth in children's verbal comprehension.
The decision to expand its education pathway will see Cambridge help schools in Romania and around the world strengthen their early years education provision, something it believes will reap dividends for parents and teachers as children progress through their school careers.
Rod Smith, Group Managing Director for International Education at Cambridge commented:
"We all know that the early years of a child's life are crucial to their development. Research shows that the better we support children at this stage, the more positive impact we can have on their future. Our new Cambridge Early Years programme draws on Cambridge's unrivalled expertise in high-quality education to help schools in Romania give children as many exciting and stimulating learning experiences as possible – making the most of this key phase of brain development and getting children off to a good start in life."
The Cambridge Early Years curriculum has already got underway successfully in Romania, through a pilot programme at the FRAM private school in Sibiu, the first educational institution in our country to offer it. More than 70 young learners have been benefitting from the programme since September of this year.
"Cambridge Early Years brings everything our school needed to deliver high-quality early years education: it is a well-structured curriculum with high-quality resources in the classroom, appropriate professional development and age-appropriate assessment. It is structured perfectly to meet the needs of non-native language learners. We intend to gradually introduce Cambridge Early Years to the 4-5 and 5-6 age groups, and extend it to the 3-4 age groups at a later stage. The programme also provides very good support for teachers, assisting them with guidance on how to implement the curriculum and how to help children make the transition to primary school. Cambridge provided us with a lot of information about the programme through their School Support Hub platform and we also had access to informative introductory presentations, brochures, online seminars and guides," says Ileana Vrânceanu, founder of Fram School.
Play-based learning that supports the transition to primary school
The Cambridge Early Years programme draws on Cambridge's worldwide research on curriculum principles from high-performing education systems, as well as analysis of best practice in early years education and the characteristics that have most impact.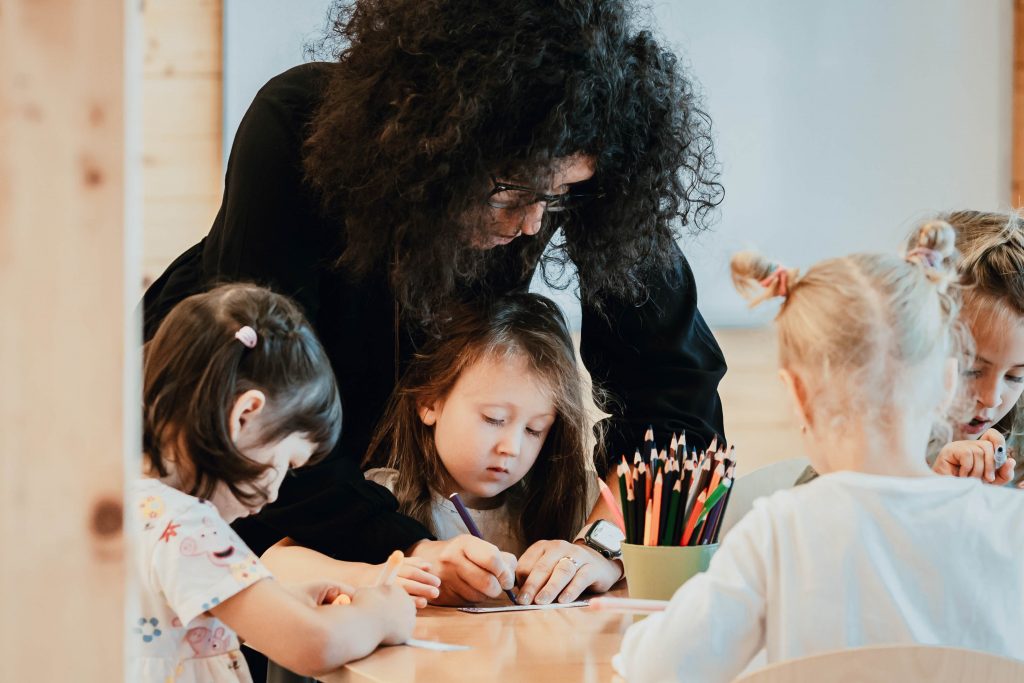 The research resulted in 12 key principles that underpin the programme. The principles were developed in collaboration with world-class scholars, researchers and practitioners in early years education. The importance of play-based learning, and the need to move children gradually towards more formal teaching in readiness for primary education, are two of the principles that guided the development of every element of the programme. The principles ensure that children not only acquire knowledge from a young age but also the essential skills to navigate and adapt to a rapidly changing world.
The Cambridge Early Years programme provides a flexible structure to support each child's progress and can be adapted to the needs of different schools in Romania, providing a bespoke teaching package.
Specially created classroom resources and assessments will help teachers understand each child's progress while fostering their all-round development far beyond the classroom.
"We know that good early years education can benefit a child's whole academic career and so I'm thrilled that we are adding this new stage to the Cambridge Pathway – it's what schools have been asking for. Our Cambridge Early Years programme brings together the best approaches from around the world with extensive teacher support. We want to help schools in Romania support children's long-term development and help them be ready for the world", mentioned Steluța Ștefănescu, Cambridge International Education Consultant for Romania.
Providing coherence to early years education
Cambridge's research with schools around the world found that early years provision can be fragmented, drawn from a mix of different resources, curricula, assessment and training. This can make it hard to understand how children are progressing or to determine what approaches have the best impact on their development.
By ensuring all the different elements work well together, Cambridge helps schools give their learners a comprehensive and high-quality early years education.
The Cambridge Pathway offers five stages of education from age 3 to 19. Each stage builds on the learners' development from the previous one, but they can also be offered separately. It includes international qualifications recognised worldwide, such as Cambridge IGCSE and Cambridge International AS & A Level.
To find out more about Cambridge Early Years, please visit
www.cambridgeinternational.org/earlyyears
The 12 key principles of Cambridge's approach to early years education are here: https://www.cambridgeinternational.org/Images/605305-key-principles-for-cambridge-early-years.pdf
About Cambridge
Cambridge University Press & Assessment is part of the University of Cambridge. Our International Education group works with schools worldwide to build an education that shapes knowledge, understanding and skills. Together, we give learners the confidence they need to thrive and make a positive impact in a changing world.
We offer a globally trusted and flexible framework for education from age 3 to 19 (the Cambridge Pathway), informed by research, experience, and listening to educators.
With recognised qualifications (such as Cambridge IGCSE and International AS & A Level), high-quality resources, comprehensive support and valuable insights, we help schools prepare every student for the opportunities and challenges ahead. Together, we help Cambridge learners be ready for the world.
Learn more at www.cambridgeinternational.org
---
Trending Now