Romanian company mindit.io recorded a turnover of over 13 million Eur. in 2022
---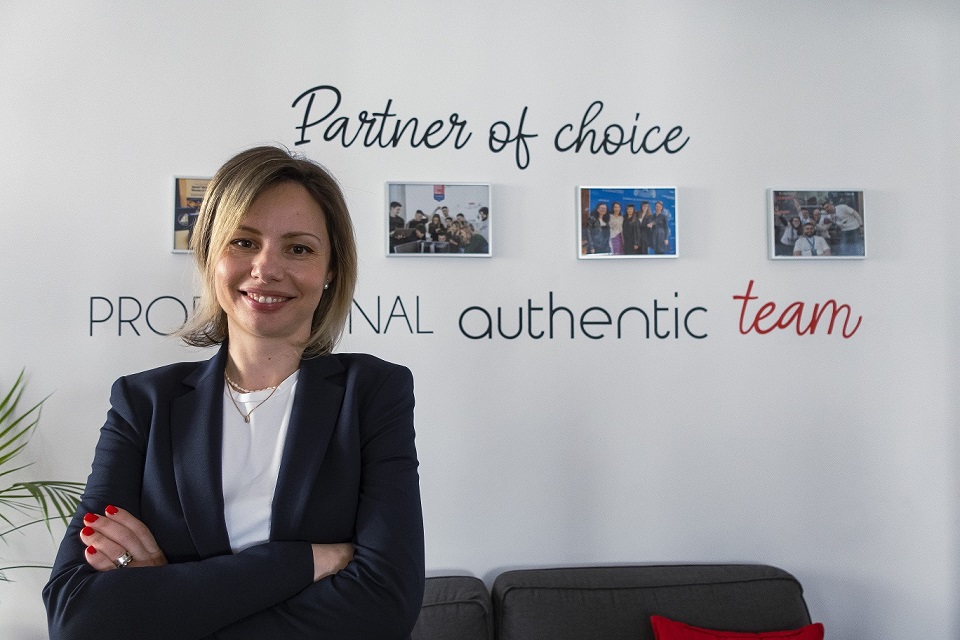 For 2023, the company estimates continued business growth, focusing on strengthening its position in the DACH area and increasing its competitive advantages
mindit.io, a Romanian company specialized in software engineering, registered last year a consolidated turnover (Romania & Switzerland) of over 13 million Eur and a net profit of approx. 3.16 million Eur, respectively an evolution of approx. 40% both in terms of turnover and number of employees.
The company estimates growth in 2023 as well, with a focus on the DACH region, namely the development of competitive advantages, both from a technical point of view and project implementation methodologies.
last year mindit.io delivered over 140 solutions, dedicated to various industries, such as retail, banking, fintech, foodtech, healthcare, pharma, hospitality, publishing and real estate, both for large companies such as Swisscom, as well as for medium companies, from the DACH area, Romania and the USA.
Currently, mindit.io is focusing its attention on the implementation of solutions dedicated to the travel retail industry, where it has as a partner one of the biggest players on the global market, also running projects for the healthcare, banking and fintech sectors .

In 2022, to support the increase in the volume and quality of delivered projects, the company expanded its team with more than 140 new colleagues, currently reaching a number of 250 specialists. The company continues its growth process this year, relying on continuous learning, a particularly important element for mindit.io, which translates into projects from various industries, new technologies, the scaling of existing projects through processes that allow partners competitive advantages.
Also, 2023 is a year in which mindit.io explores European initiatives in both cyber security and digital identity to be able to further support clients not only in their industries, but also in being aligned with European regulations.

"We enjoy a constant growth of our client portfolio and new projects. At the same time, as our organizational culture promotes autonomy and stimulates the assumption of challenges, we encourage our people to choose their desired roles and we are with them at every step of their professional journey. Common values, such as customer-centric approach, professionalism, authenticity and team spirit, are the most important aspect for us", said Lucia Stoicescu, CEO of mindit.io.
The company estimates an increase in business for the current year by consolidating and strengthening its market position in the DACH area (Germany, Austria and Switzerland). At the beginning of last year, mindit.io opened an office in Switzerland, in order to more easily explore opportunities in the foreign market, in the context where a relevant part of the company's portfolio is located in the DACH area.

mindit.io – Romanian IT companies are starting to have a strategic role, not just an executive one, at the European level. According to mindit.io representatives, the local software industry is advancing very quickly – if at the European level the IT sector is developing by approx. 17% from year to year, in Romania there are 1.2 times higher increases.

At the same time, at the local level, this segment develops three times faster than the national economy.
About mindit.io
mindit.io is a Romanian company, specialized in software development, founded in 2015 by Irina Arsene.

Currently, mindit.io counts more than 250 software engineers, with a high level of expertise in more than 50 technologies, operating on a portfolio of more than 200 national and international projects. The company currently has four locations in Romania – in Bucharest, Cluj, Iasi and Sibiu – and an office in Switzerland, opened in 2022. The main industries served by mindit.io are: retail, fintech & wealth management, healthcare, banking and foodtech.

The company focuses on identifying the most appropriate technical solution, customized according to partners' needs, allocating dedicated teams that implement top technologies to help develop a competitive advantage for its partners.

The vision of mindit.io is founded around a community guided by shared principles and values. From building partnerships based on trust and professionalism, to delivery and development strategy, mindit.io aims to have a global impact on the evolution of the software development industry through its people.
---
Trending Now
You may also like