Razvan Patrunoiu, Webhelp Romania: "The leadership style of an individual fundamentally never changes, it's imprinted in one's DNA; what changes is the way we create positive experiences for our teams"
---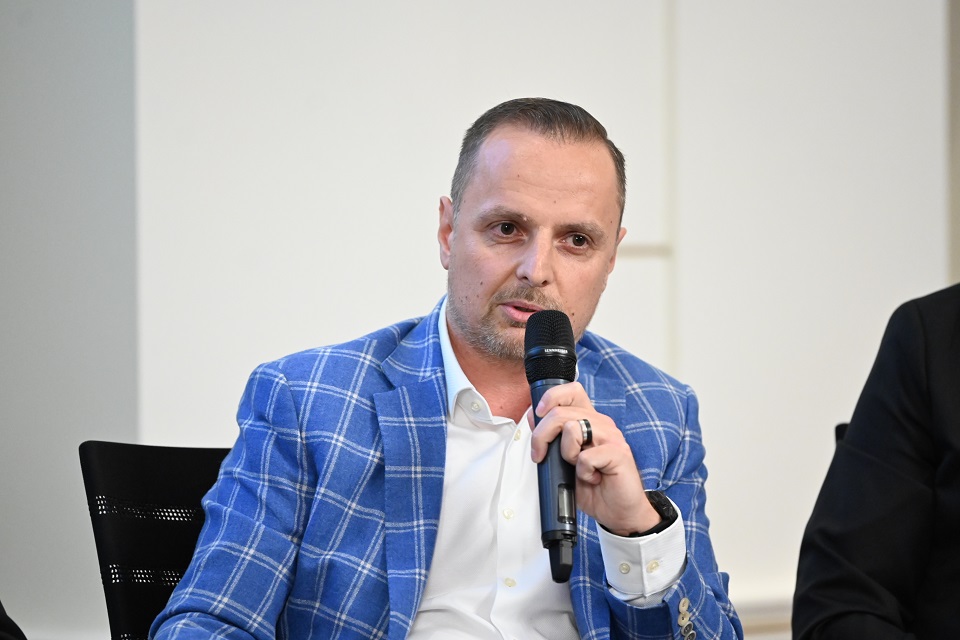 "The leadership style of an individual fundamentally never changes, it's imprinted in one's DNA. Of course, throughout times and depending on specific contexts, you adapt, develop, or transform your style; consequently, you may have very specific moments when you need to take fast decisions versus rather more consultative and therefor potentially lengthier ones.
I am a true believer in the emphatic leadership style, and I think this can work in all types of situations- whether they are difficult or when the times are good," Razvan Patrunoiu, CEO Webhelp Romania said during Romanian Business Services Forum organized by Outsourcing Today and The Diplomat-Bucharest.
"What is important is preserving the leadership style you believe in, being authentic and consistent in the way you lead and empower senior leaders to amplify this culture.
The same applies for the organizational culture, which is embedded in the DNA of the organization; it doesn't fundamentally change, but it develops, and it's realigned with personal values and evolved expectations; this way, culture can unleash tremendous amounts of energy toward a shared purpose and foster an organization's capacity to thrive.
Challenges like Covid, the war in Ukraine, etc. have pushed leaders to adapt the ways of working. But if I want to create a positive organizational culture, a positive working environment, an inclusive environment…I wanted to do this five years ago, I want to do it now, and I will do the same in five years from now; and whether it's in the office, hybrid or remote. What is different is the way I do it – the tools, the programs, the platforms. The HOW is different.
And this is how things are happening at Webhelp, and it can be applied broader than that.
When speaking about working models, at Webhelp we have them all: work from the office, work from home, hybrid. They are all gathered under what we call Webhelp Anywhere. And the mix of different models is extremely healthy, as it gives you the right balance between client expectations, organization expectations and, more importantly, people expectations."
---
Trending Now