SAP innovation sweep at Sapphire with AI, Green Ledger and Accenture partnership
---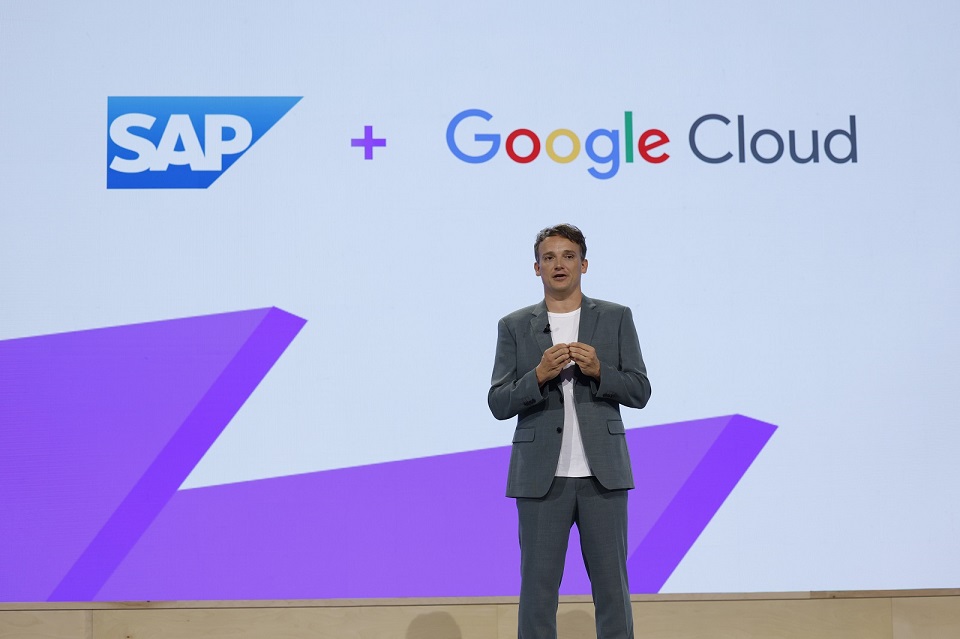 At the SAP Sapphire conference in Orlando, SAP SE unveiled breakthrough innovations and collaborations that equip customers to face an uncertain future with confidence. Innovative announcements include responsible artificial intelligence integrated into business solutions, ledger-based accounting to track carbon emissions, and industry-specific networks to build supply chain resilience. Through these advancements, SAP helps customers transform their business models in the cloud, place sustainability at the heart of their operations, and increase agility to succeed in the face of continuous change.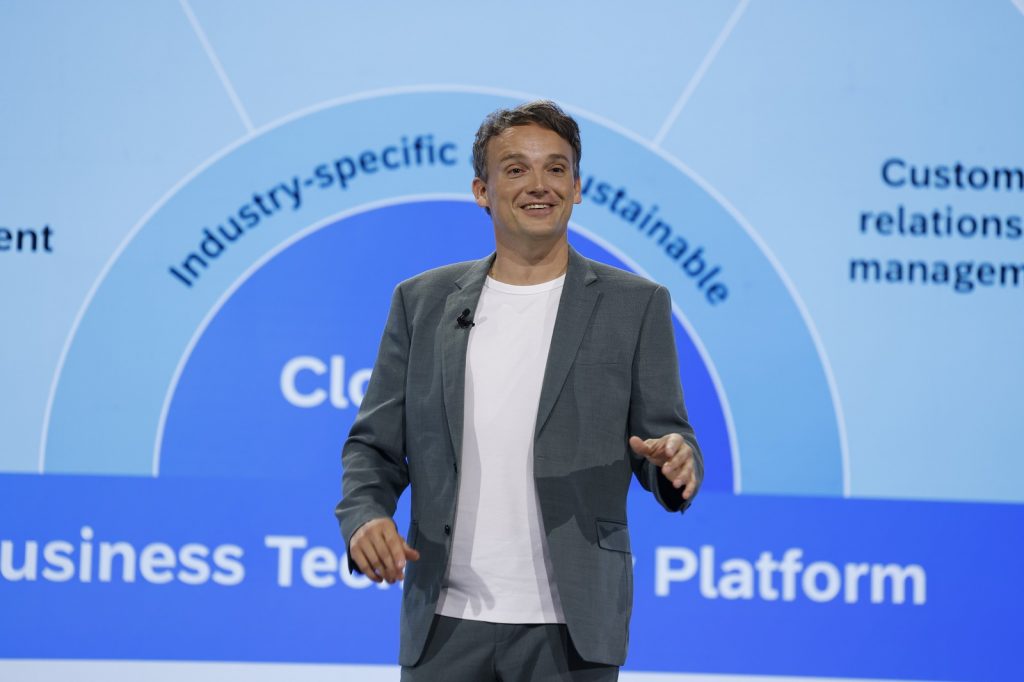 "In a world marked by geopolitical tensions, product and skills shortages, and new regulations, our customers continue to turn to SAP for the solutions they need to solve their most pressing challenges," said Christian Klein, CEO and member of the Executive Board of SAP SE. "The innovations we're announcing at SAP Sapphire build on our expertise in responsibly developed technology and decades of industry and process expertise to ensure our customers' success now and in the future. "
Artificial intelligence built for business
At the dawn of a new era of artificial intelligence, SAP is strengthening its commitment to embedding powerful artificial intelligence capabilities across its entire portfolio to help customers solve critical workflow problems.
Customers can use SAP Business AI with confidence because it is responsibly built. SAP is announcing a number of advancements in SAP Business AI, including innovations that personalize customer engagement, make procurement more productive, and expand organizations' abilities to find and develop critical talent across their entire workforce.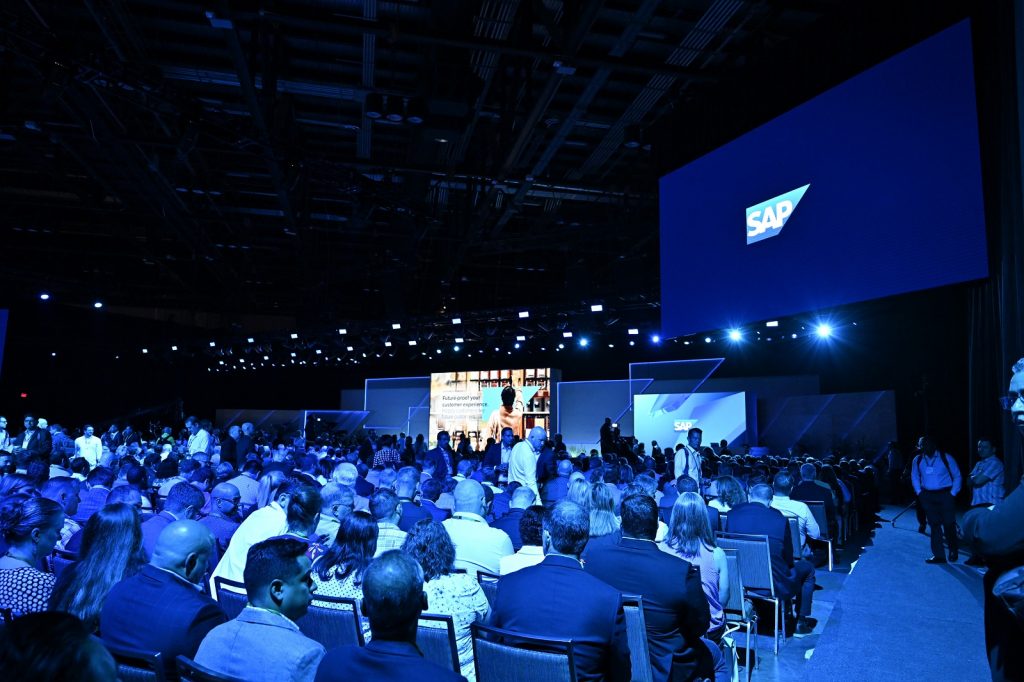 SAP also relies on the strength of its rich ecosystem to benefit customers. Recently, SAP announced the next step in its long-standing partnership with Microsoft. The companies will collaborate to integrate SAP SuccessFactors solutions with Microsoft 365 Copilot and Copilot in Viva Learning, as well as the Microsoft Azure OpenAI service to access powerful language models that analyze and generate natural language. The integrations will enable new experiences designed to improve how organizations attract, retain and qualify their employees.
On the way to green accounting
Fifty years ago, SAP revolutionized financial accounting with enterprise resource planning (ERP) software. Now, SAP takes the "R" in ERP further and includes carbon emissions in the definition of resources.

With rapidly changing regulations and increasing pressure from decision makers to operate sustainably, companies need an emissions accounting system that is as auditable, transparent and reliable as financial accounting. With the new green accounting system from SAP, the so-called Green Ledger, companies no longer have to estimate their CO2 emissions, but can record them based on real data. This enables them to manage their environmental indicators as transparently, precisely and reliably as their operational results.

"As organizations continue their digital transformation journey, it is critical to adopt solutions that enable them to be resilient, enhance performance and ensure increased sustainability. At SAP, we seek to support our customers to contribute to a regenerative, low-carbon economy and help them shape a sustainable future, all while holistically managing and reporting economic, social and environmental performance ", declares Diana David, Managing Director of SAP Romania.

SAP announces an update to SAP Sustainability Footprint Management, a single solution that calculates and manages the full range of emissions at company, value chain and product level. SAP is also announcing the SAP Sustainability Data Exchange app, a new solution for businesses to securely exchange standardized sustainability data with partners and suppliers so they can more quickly decarbonize their supply chains .

SAP is also releasing a new version of the SAP Sustainability Footprint Management solution. With this complete solution, all emissions can be calculated and controlled – at company, value chain and product level. At the same time, SAP introduces the new SAP Sustainability Data Exchange application. It enables companies to securely exchange standardized sustainability data with partners and suppliers so that they can accelerate the decarbonisation of their supply chains.

SAP's Green Ledger offer will be part of the RISE with SAP and GROW with SAP solutions.
Portfolio, platform and ecosystem innovations support customer resilience
SAP also announced a number of innovations across the rest of its portfolio. For example, building on the success of SAP Business Network, a comprehensive B2B collaboration platform that handles approximately $4.5 trillion in annual business, SAP announced SAP Business Network for Industry. This offering combines the benefits of networked supply chains with SAP's unique industrial expertise to ensure that customers in consumer products, advanced technology, industrial manufacturing and life sciences can rapidly increase supply chain resilience.

Innovations released in the SAP Business Technology Platform dramatically accelerate business process optimization and enable large-scale enterprise automation. Advances in SAP Signavio enable customers to obtain critical process information in just hours. Updates to SAP Integration Suite bring together holistic processes from SAP and non-SAP systems, both on-prem and in the cloud. And new integration capabilities from SAP's low-code offering, SAP Build, give business experts the power to trigger automation across all business processes.

As customers face increasingly fractured data structures, SAP recently strengthened its commitment to open data that enhances customers' ability to discover deep and actionable business insights by expanding its extensive partnership with Google Cloud . The comprehensive open data offering enables customers to build an end-to-end data cloud that brings data from the entire enterprise work environment using the SAP Datasphere solution together with Google's data cloud.

SAP has also doubled down on its commitment to train two million people worldwide by 2025, as the need for top professional developers continues to grow with the accelerating pace of technological innovation. The company announced new programs to meet the growing demand for SAP experts across its ecosystem to continue to drive the ongoing transformation of customers' businesses to the cloud.
More here: SAP Sapphire News Guide
---
Trending Now
You may also like