With a turnover of 1.85 mln. euros in 2022, the CIS division of Zitec estimates an upward trend in software maintenance services for 2023 as well
Posted On February 22, 2023
---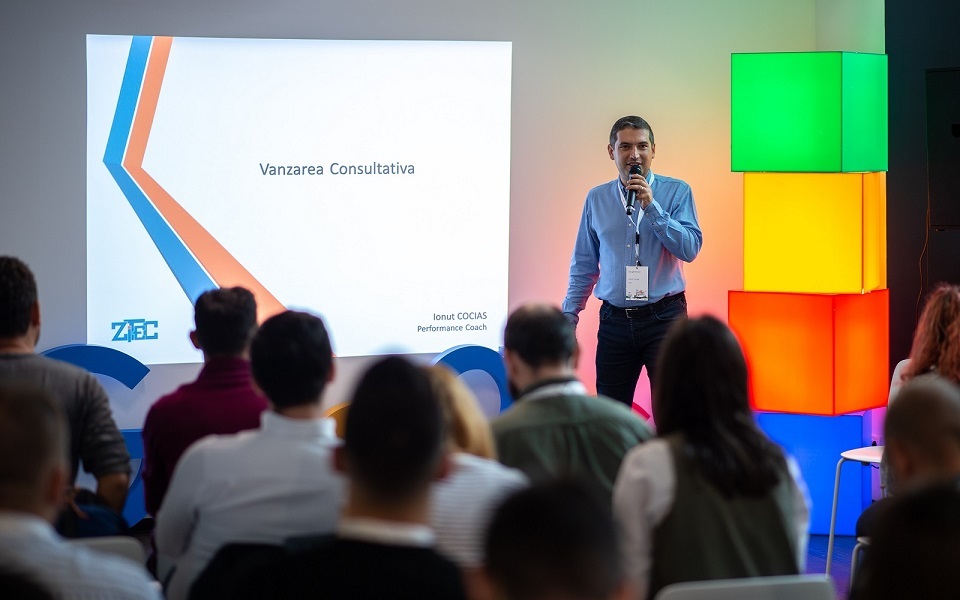 The Continuous Improvement Services (CIS) division of the Zitec company, a leader on the IT & digital marketing market in Romania, registered a turnover of 1.85M euros in 2022, 5 times higher than that obtained in 2020, the year of its launch . The CIS team addresses evolutionary maintenance, continuous improvement of websites and web applications, security and web design.

Business results in 2022 and forecasts for 2023
With Ionuț Cociaș, Business Line Director, the CIS team reached 36 active members in 2022, an increase of 56% compared to the previous year. With a technical background in Web Development and Design, a professional experience of 10 years in the company of which 2 years as Head of Business Development, Ionuț Cociaș coordinates the agile delivery of medium and large projects for companies that need a complete package of services – perfect image, quality in implementation and quick interventions. In 2022, the CIS division recorded an increase in revenues of 1.85M euros, 66% more than the percentage achieved in 2021.

"Through the services we offer, we try to help clients avoid the stress of software maintenance, giving them, in addition, access to a range of services delivered to internationally recognized standards. The companies we work with see in the collaboration formula that we propose the advantage of having access to a one stop shop that also includes related services such as Design, Front-End, Digital Marketing, for which it is not necessary to additionally subcontract other companies.
In fact, any project that reaches us, regardless of size, benefits from the know-how of a multifunctional team consisting of at least 2 developers and a project manager. We can tackle a wide range of projects, starting from the construction of a presentation site with minimal functionalities to the maintenance of complex systems or the creation of web designs with customized functionalities. For 2023, we aim to, through evolutionary maintenance and web design, help more and more companies to explore the digital transformation in complete safety and enjoy satisfied users, through well-understood software, maintained and improved over time" explains Ionuț Cociaș, Business Line Director.
Technologies used and experience
The CIS team delivers innovative digital solutions and best practices for a wide range of clients, with proven experience in industries such as retail and distribution, logistics and transportation, technology, finance, health and healthcare.

Among the technologies used by CIS experts are Magento, WordPress, Symfony, PHP Custom, Laravel, .NET and others, successfully applied to the CIS client portfolio in Romania and Europe.
The most requested types of interventions recorded by the CIS Zitec team in 2022:
• rapid interventions and the resolution of technical impasses that prevent business growth
• risky upgrades of PHP or Magento versions
• specific allocations on technologies such as: Symfony/Laravel, Magento, WordPress, .NET
• implementation of developments recommended by the client's SEO agency
• software development in situations where a developer is not required full time
• audits and technical changes in the security level of websites
• solving problems related to integration between systems (sites and CRMs/ERPs) or compatibility between plugins
• increasing loading speeds and performance of online stores/websites

Zitec customers for maintenance and continuous development services
According to the company's statements, the existing CIS client portfolio includes brands such as: Arctic, Mobino, BeanzCafe, 7Card, Startarium, Credit Europe Bank, Decathlon, Brico Dépôt, Sameday, Electrica Furnizare and others. Currently, the CIS team is working on more than 40 active projects.

Among them, in 2022, was the transformation project of the Arctic site, in which content generated by artificial intelligence (AI) was used. The main goal of the project was for mobile device users to discover a new site, extremely friendly and easy to use. For this, the CIS team dealt with the implementation of a unique digital visual language; using details from the Arctic logo, CIS built graphic interface elements that convey the brand's message. The interface, although it uses mobile internet browsers, borrows from the visual qualities and intuitiveness of a stand-alone mobile application.

Gabriel Eremia, Marketing & Product Management Director, Arctic: "Through the new Arctic website, developed together with the Zitec team, we aimed to offer consumers an efficient and intuitive experience. Zitec's CIS team understood this need and facilitated the outline of an innovative way to familiarize the public with our products. The mix of artificial intelligence (AI) and machine learning technology has contributed to the creation of video content dedicated to the digital interaction between the consumer and the brand."

Another project developed by CIS in 2022 is the Mobino website, where the team simultaneously performed three improvement actions: updating the Magento version to Magento 2.4.5, redesigning the website and migrating to Google Cloud. This project was officially launched in 2023.
The development plans of the CIS division include both the consolidation and diversification of the client portfolio at the local and international level.
---
Trending Now
You may also like