DRUID announces a 250% growth rate for 2022 and names Roelof Stofberg as their new CRO
Posted On February 15, 2023
---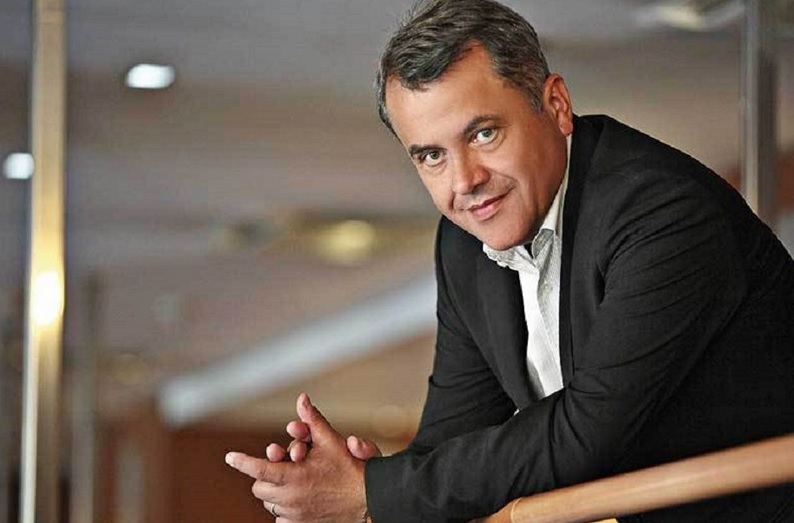 DRUID, a recognized global market leader in conversational AI, has continued its accelerated growth and finished 2022 with $5.6M, its strongest financial results since its launch in 2018.
Thus, the Romanian startup achieved a 250% growth of its ARR (Annual Recurring Revenue). This explosive growth was aided by the successful expansion of its client portfolio by a strong 55%. DRUID currently provides conversational support solutions and integrated projects to over 175 enterprises from various industries across 25 countries and over 60 languages. The massive sales and support effort is based on a growing ecosystem of international partners, which expanded by 60% to more than 160 partners in 2022. 
 
The financial results and expansion of the client portfolio point to a rewarding increase in value for investors, following a successful $15 million financing round in May of last year. The funds were used to fuel the company's international expansion by actively hiring new employees to support its accelerated growth in Europe and North America. Thus, DRUID's global team has more than doubled in the last year, with 120 employees now, including new team members in the US, UK, Western Europe, and APAC. 
 
"The year 2022 served as a benchmark for DRUID. We fully demonstrated our ability to become one of the most important players in the conversational space and lead the change towards the next stage of conversational AI solutions. Our work lays the groundwork for a revolutionary category of conversational AI technology, Conversational Business Applications (CBA), which we officially launched at a global event in London, attended by more than 1,000 partners and clients. CBA will forever change how employees interact with their jobs and how businesses engage with their customers. All the major analysts, Gartner, Forrester, Everest, Aragon, and others have recognized our rapid global expansion and the high quality of our technology solutions. I am proud of what we have accomplished, and I am even more excited about the future", Liviu Dragan, CEO founder and CEO, noted. 
 
Since its launch almost five years ago, DRUID has aimed to offer the friendliest conversational AI layer for RPA, enhancing RPA automation to deliver the best customer and employee experience for businesses worldwide. The company now provides an end-to-end platform for developing AI-driven conversational business applications, with the goal of delivering next-level employee productivity and the total customer experience in the most intuitive way possible. As a result, DRUID combines the powerful benefits of conversational AI with complex automations to provide a seamless connection to enterprise systems and RPA technologies, enabling the natural, automatic completion of business tasks. Additionally, DRUID can connect and easily aggregate over 50 technologies and business apps, helping customers who sign on to reduce their technology footprint and consolidate their app environment. 
 
Last year, the company delivered approximately 7.000 conversational AI assistants globally, and served 1.5M users, three times more than in 2021. These AI-powered Conversational Business Applications have helped customers save an aggregate $300 million and over 2 million hours of work. As a result, over 600 million messages were exchanged throughout DRUID-enabled conversational applications in 2022, 6 times more than in the previous year at a rate that reached 50 million messages per month in December. Based on the appetite of the customers to consume DRUID technology as a front end for all digital operations, the target for 2023 is to reach at least 150 million messages per month. 
 
DRUID continued to provide conversational support for complex industries, with some of the highest technological security standards, confirming DRUID's platform's versatility and flexibility. Defense public sector companies in US and Israel tested and vetted our military-grade encryption capabilities, while renowned healthcare providers in US, and Europe, retail leaders in APAC and Europe, telecom, insurance and technology providers all over the world are experiencing the next-level of employee-productivity and customer satisfaction. 
 
DRUID has similarly ambitious plans for 2023, intending to reach $17M ARR by the end of the year. Geographically, the company intends to open new offices in New York, Singapore, and Sydney in the coming year to better cover and support the expanding markets in North America, Asia, and Australia. 
DRUID also intends to continue consolidating its international team, with Roelof Stofberg recently appointed as the company's new global Chief Revenue Officer. Roelof joined DRUID in the autumn of 2022 as SVP of Sales and Managing Director EMEA. Previously, he was part of the PwC team for over 27 years and spent the last four years as VP of Sales and Customer Strategy at UiPath. He is regarded as a credible technology market expert, having successfully led international organizations through cloud-enabled transformations. Roelof is passionate about bringing innovation to business operations and revenue generation models.
"I am very excited to take on this role and the mandate to assist DRUID in capitalizing on its strengths in an international conversational AI market that is expected to quadruple in the next five years. I am a firm believer in this company's potential to become one of the market's most influential players. It has a clear vision for its future, built on a strong product that is constantly updated and improved, and, last but not least, a passionate and experienced team that truly makes a difference in interactions with partners and customers. I am excited to be joining DRUID on the path to redefining employee experience and company productivity" Roelof Stofberg, DRUID CRO, said. 
---
Trending Now
You may also like