DRUID builds on the platform's conversational AI capabilities with ChatGPT integration
---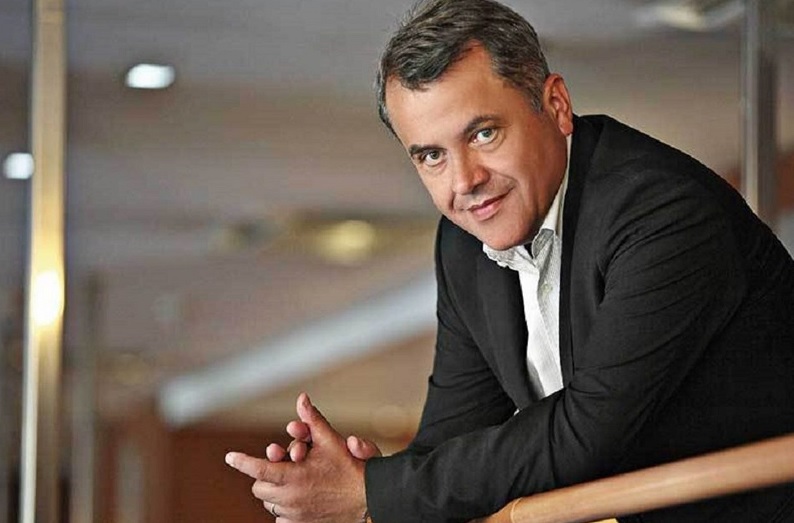 DRUID, a global leader in conversational artificial intelligence technology that aims to improve enterprise productivity, further develops its collaboration with Microsoft by integrating OpenAI ChatGPT through the Microsoft Azure OpenAI Service into its own platform. This strategic integration combines the power of conversational and generative artificial intelligence, providing a sophisticated solution for enterprise customers that helps drive digitization, optimize efficiency and reduce costs.
In today's business landscape, organizations are shedding traditional constraints and embracing digital transformation to stay competitive and drive revenue growth. Gartner reports that 91% of enterprises are actively pursuing digital initiatives, and business leaders rank digitization as a top priority. The World Economic Forum predicts that digital transformation could generate a staggering $100 trillion in societal and industrial value by 2025. By incorporating ChatGPT's next-generation generative capabilities into their existing suite of AI-powered conversational solutions, DRUID enables enterprises to accelerate their digital transformation journey, seize new opportunities and excel in the ever-evolving information age.
DRUID's plug-and-play solutions provide enterprises with scalability and strong integration with Azure. Leveraging the full potential of the Azure OpenAI service, DRUID provides rapid deployments of solutions from an extensive library, enabling customers to leverage the speed and efficiency of conversational and generative AI. In addition, DRUID provides a secure enterprise-wide deployment solution that adheres to strict data governance policies and regulatory standards, including GDPR, HIPAA, ISO 27001 and SOC 2. Unique mechanisms protect enterprise data, ensuring it does not influence the AI model and preserving data integrity. The solution is meticulously designed to eliminate AI errors, guaranteeing reliable and context-appropriate responses.
Through the DRUID platform, businesses have the opportunity to develop customized conversational business applications, tailored to their specific needs, improving business processes and driving customer engagement. This transformation can result in substantial operational efficiency gains of 20-30%, leading to cost savings and an outstanding return on investment. In addition, the integration of generative artificial intelligence has the potential to automate work processes that currently consume between 60 and 70% of employees' time, significantly increasing their productivity. The incorporation of generative AI capabilities into DRUID's renowned conversational AI platform also marks an important milestone on their way to achieving €16 million in annual recurring revenue (ARR) by the end of this year.
"We are on the cusp of an AI revolution as we integrate the extraordinary capabilities of OpenAI into our next-generation conversational AI solutions through the Microsoft Azure OpenAI Service. This integration ushers in a new era of game-changing innovation that will reshape the industry landscape. By leveraging Azure OpenAI Service, we are streamlining business processes, increasing the scalability and capabilities of intelligent virtual assistants, and unlocking unprecedented levels of personalization." e of customers. This transforms the way organizations engage with conversational AI, aligning perfectly with our vision to enable businesses to achieve more through transformative technology," said Liviu Drăgan, CEO of DRUID.
"Our long-standing collaboration with Microsoft has been essential to making progress in the conversational artificial intelligence industry. Together, we have pushed the boundaries of innovation, providing exceptional solutions to our customers. This collaboration continues to thrive, and our integration with Azure OpenAI Service is a testament to our shared commitment to empowering companies with cutting-edge technology" added Irina Dochitu, Vice President of Global Partners and Alliances DRUID.
"By consolidating their solutions with Microsoft Azure OpenAI Service, companies like DRUID create added value for their customers. Azure brings scalability, resilience, economic efficiency, cyber security and privacy protection, improving both the product and the user experience", emphasizes Bogdan Putinică, Country Manager Microsoft Romania and Moldova.
This integration will enable end users to unlock new insights and be able to do more with less. It is a step forward towards an AI-driven future where technology understands, learns and evolves alongside human beings, reflecting DRUID's enduring commitment to revolutionize the conversational AI space and enable companies to usher in a new era of technological exploration.
About DRUID
DRUID (www.druidai.com) is an end-to-end platform for building AI-powered conversational business applications, applications designed to help employees reach the next level of productivity and deliver a total customer experience in the most intuitive way. Acting as a single point of interaction with all digital operations, DRUID unifies and enhances the existing technology environment, significantly reducing the learning and adaptation curve for employees. DRUID intelligent virtual assistants enable fast, personalized, multi-channel and hyper-automated interactions, available in every organization's language thanks to the ability to integrate with any existing enterprise systems and RPA technologies. Since 2018, DRUID has been actively building on its vision to provide every employee with an intelligent virtual assistant, creating an extensive global network with over 160 partners, including UiPath, and serving over 200 customers worldwide.
---
Trending Now
You may also like