Zitec recorded revenues of over 25 million euros in 2022, up 42% compared to the previous year
Posted On January 19, 2023
---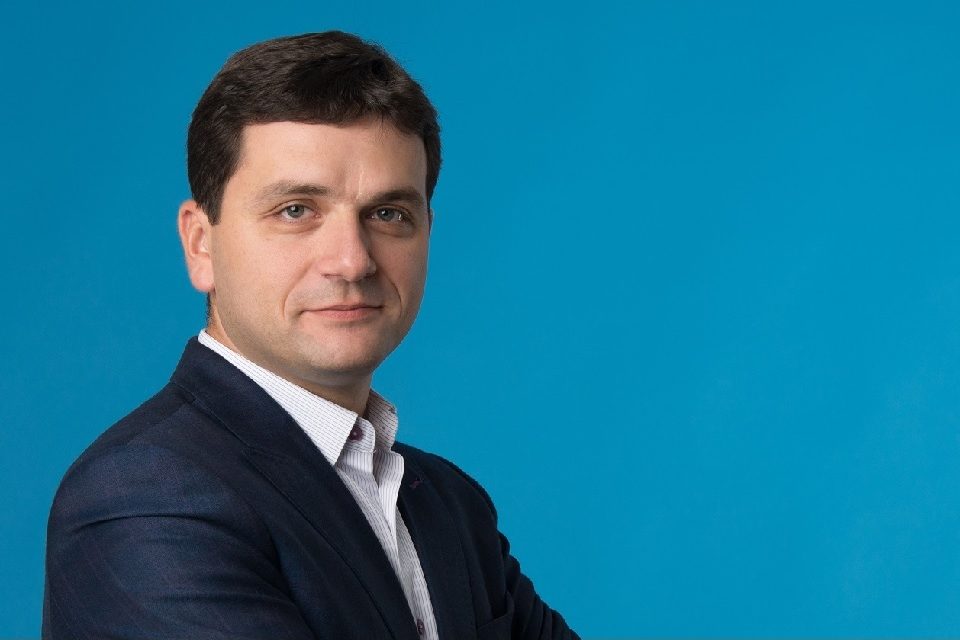 Zitec, leader on the IT and digital marketing market in Romania, specialized in the development of digital transformation solutions and services, recorded a turnover of 25.2 million euros in 2022, which represents a 42% increase compared to from the previous year. Over the past three years, the company has reported an average annual growth rate of 54%.

The high demand for Zitec software development services made it the most dynamic Zitec business direction in 2022. Significant growth was recorded by the Mobile & Distributed Ledger Development, Continuous Improvement Services, DevOps, eCommerce, Microsoft Azure and Security divisions.
In addition to the remarkable development, Zitec recorded a customer retention rate of 82%, above the IT & Software industry average (77%, according to Exploding Topics) as well as a loyalty rate of team specialists of 85%.
Zitec's portfolio currently includes 240 companies from over 30 countries. Likewise, the Zitec team of professionals also grew by around 30%, from 262 colleagues at the end of 2021 to 339 at the end of 2022.

What was the company's growth based on in 2022
Last year Zitec continued the implementation of digital transformation projects for its customers and focused on strengthening strategic partnerships and developing skills related to the technologies used. Among the clients newly included in the portfolio in 2022 are Regina Maria, Twispay, Agrii Romania, HiGeen, SanoPass and Nhood, the main markets being Romania, the USA and Switzerland.

In terms of the development of strategic partnerships, those with Google and Microsoft were in the foreground, about 85% of Zitec's development projects in the last 4 years using cloud computing solutions, especially Microsoft Azure and Google Cloud. Consequently, for its performance in offering cloud solutions, Zitec received the "Best Azure Partner" award from Microsoft in September 2022, at the "Global Partner Solutions Conference", as well as the "Google Partner Specialization in Infrastructure" award from Google , in December 2022.

The constant interest companies have shown in 2022 towards migrating to flexible and competitive eCommerce platforms has resulted in a 150% increase in turnover for Zitec's eCommerce division. Implicitly, this growth led to actions to strengthen strategic partnerships with technical partners Adobe (Magento platform) and VTEX, platforms that support 80% of Zitec clients' projects in the eCommerce area. For 20% of these projects, Zitec created customized solutions, suitable for customers with business flows with a high degree of complexity and specialization.

Towards the end of the year, the company added to its technology portfolio a new service, that of Data Analytics, aimed at assisting companies in accessing the potential commercial value offered by data. In 2023, it will invest in expanding this team and strengthening its capabilities in data technologies offered by Google and Microsoft cloud computing solutions.

What is Zitec focusing on this year
In 2023, the Zitec team is counting on an organic growth trend similar to 2022, but additionally exploring potential acquisitions of IT companies. Zitec will continue to develop strategic partnerships with Google, Microsoft, Adobe (Magento) and VTEX, but also increase the impact in the projects of existing customers.

For 2023, the company estimates an organic growth of at least 20% of the team and aims to further attract specialists from all over the country. The current team brings together colleagues both from Bucharest and Brașov – cities where there are physical offices – and from Cluj, Timișoara or Iași, cities where the company provides coworking spaces in partnership with Pluria.

Zitec is currently looking for more than 30 new colleagues, the open positions target both technical roles such as Software Developers (PHP, Magento, .NET), QA Engineers, Product Owner, Business Analyst, Agile Project Managers, Scrum Masters, and non-technical: Content Marketing Specialist, SEO Specialist, Business Developer or Digital Campaign Specialist.
Also, the team continues to strengthen its capabilities in the approach of large projects of increased technical complexity, on the technologies in the portfolio, maintaining the positioning of a strategic IT partner and offering stability and mature processes to clients.

"The remarkable evolution in 2022 was due to the expansion of the client portfolio, the increase in the volume of current projects, as well as the consolidation of technical skills and, implicitly, the team. We focused on the development of business lines, as well as on the creation of new ones, which would allow us the delivery of complete digital transformation solutions, from digital marketing to data analysis projects, indispensable in the digitalization process of our clients' businesses," said Alexandru Lăpușan, CEO and Co-Founder of Zitec.
Consolidation of its wn products, Mirro and Regista
Last year the Zitec team also focused on consolidating its own products Mirro.io, a complete performance management solution, and Regista, the national leader in electronic registry and e-Government applications.
Thus, in 2022, Mirro doubled its number of users compared to the previous year. For the complexity of the platform's functionalities and the quality of services, Mirro was recognized as a Leader in the Absence Management, Performance Management, Core HR and OKR categories in the G2 Winter 2023 reports. Also last year, Mirro launched the "Culture Insights" functionality, which provides leaders of companies extensive reports for understanding and measuring organizational culture.

"We are delighted to see that organizations using Mirro have seen team retention 50% higher than the market average, as well as an increase in productivity and engagement of its members. By using Mirro, these companies create positive experiences for their teams and strengthen their organizational culture", says Simona Lăpușan, Founder and CEO of Mirro.io and Co-Founder and COO of Zitec.

Local companies currently using Mirro.io include: Tazz, Adore Me, Netopia, Hochland, Pluria, Transylvania College, Ddroidd, Bright Spaces, Sessions, or Accace.

Regista, the solution developed by Zitec that contributes directly to Romania's digital progress by automating and streamlining activities in institutions in Romania, also recorded remarkable results in 2022, surpassing the threshold of 1000 clients, represented by town halls, hospitals, educational institutions , but also by private companies from all the counties of the country. The value brought by the application was recognized in June 2022 by the special award "The Most Coherent Approach to Digitize Romania" in the "Future Banking Awards 2022" event.

Currently, the application is used daily by more than 60,000 users. In total, over 28 million documents were processed through Regista, thus marking an important step in digital progress at the national level. To achieve these results, Regista continued the development of the application by adding new functionalities such as: online appointments, identity validation at the office and integration with applications specialized in the administration of fees and taxes for the online payment of local contributions.
Leader on the IT & Digital Marketing market in Romania, with offices in Bucharest and Brașov, Zitec specializes in the development of business solutions, customized technological services and products, mobile applications, blockchain, as well as digital marketing services.
---
Trending Now
You may also like