RPA training given by Aliant and Tailent at the Faculty of Economics and Business Administration in Iasi, a real incubator of software robots
---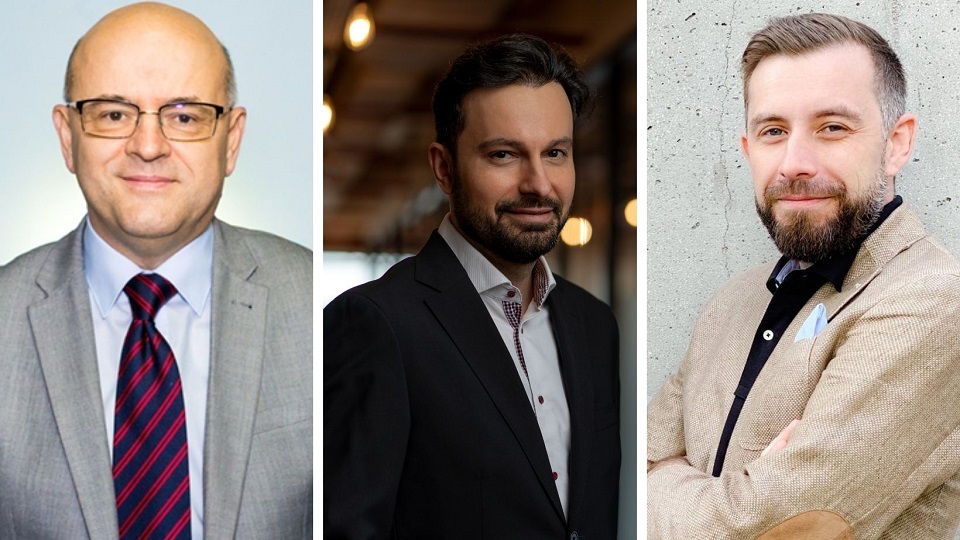 The Robotic Process Automation (RPA) course initiated by Aliant and Tailent companies, at the Faculty of Economics and Business Administration at the "Alexandru Ioan Cuza" University of Iași, proves to be a true incubator of software robots for the business environment.
The robots, created by the 70 participating students, revealed the innovative perspectives of young people and are a valuable starting point for starting IT and RPA start-ups, in particular.
Aliant, one of the leading integrators and IT service management providers, has been involved for many years in training young generations of technology students in collaboration with academia. In 2021, together with Tailent, the Romanian technology company known for democratizing access to Robotic Process Automation solutions, it initiated the RPA course at the Faculty of Economics and Business Administration (FEAA) of the "Alexandru Ioan Cuza" University of Iași, where students have learned to use this technology and build software robots.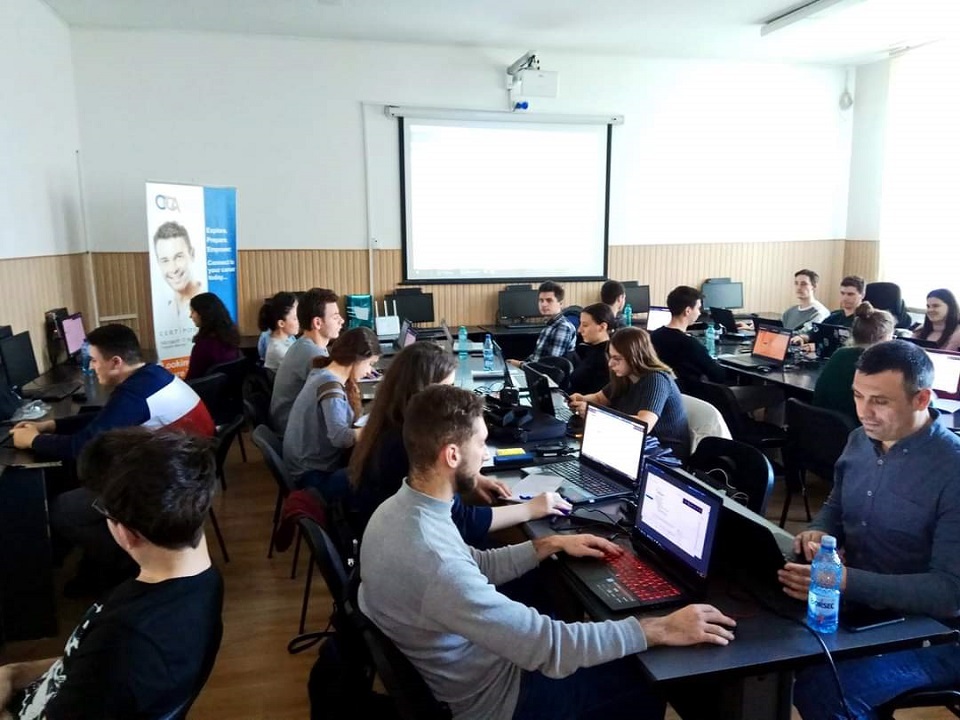 The program, completed in January 2022, was a real success, with approximately 70 undergraduate and master's students participating. Its results, beyond expectations, encourage the initiators to continue organizing the course in the coming years and even to initiate other complementary courses, such as an accelerator for start-up ideas. Universities in different parts of the world are still in the paradigm where there is a gap between what is taught in the courses, what students actually learn and what skills are required in business and in real life. Most of the time, academia fails to keep up with what's happening in technology and business.
For Romania, the Alliance intervened here, which aims to be the link between theory and practice. Through collaboration between Aliant and academia, students have the chance to put their theoretical knowledge into practice. In the course, they not only learn about RPA technology, they actually practice using the platform and developing functional software robots. It is the best way to develop a skill, to understand a technology, to see tangible results.
"The partnership with the University benefits all parties involved. The advantages for the university are obvious. In a competitive market, where there is a struggle to attract students, the existence of such a course sends clear messages: the university is modern, uses cutting-edge technology, understands trends in tech and business, and also reduces the gap between academia and business. Students not only learn about RPA, but they work and develop robots that can be used in real business. They acquire a competence that they can immediately apply in the labor market, thus becoming much more attractive for companies that are interested in hiring them ", said Bogdan Ciubotaru, Managing Partner Aliant.
"Due to the affordable technology, the projects carried out by the students, after only one semester of the course, had as their theme workflows known in companies for the laborious and repetitive work that is submitted. Students have learned an important skill in today's digital economy, namely to be able to look critically at how certain activities are carried out in a company and to be able to propose ways of automation, which quickly lead to improving the company's performance in in terms of productivity and cost saving, "said Mario Popescu, CEO & co-founder of Tailent.
"The FEAA continues to be at the forefront of modern technologies with immediate applicability in the economic environment, and the organization of such courses is an important part of our strategy to ally with Romanian companies with progressive vision and startups that have developed in global level. We are very pleased with the interest of the students for this course, manifested by the large number of participants and the high quality of the submitted projects. Together with our partners from Aliant and Tailent we will continue to develop this true software robot incubator at FEAA within the RPA Technology Research Group, which has been operating in our faculty since 2020, " said prof. Univ. Dr. Mircea Georgescu, vice dean of the FEAA.
Software robots developed by students based on Tailent technology are true examples of digital colleagues taking over those repetitive and monotonous activities that need to be done, thus creating the premises for a creative and productivity-oriented work environment. Examples of optimized activities include automated document processing and issuance, such as invoices and orders (sales department), bank statements and balance sheets (finance-accounting department), employment contracts, and identity documents.
Aliant is an IT integrator and managed services provider whose mission is to contribute to the competitive, efficient and sustainable development of its customers by using the most advanced technologies. The company's main business activity is digital business transformation services, using, among others, automation / RPA solutions, virtual assistants, augmented reality, data security, document management and printing. About Tailent
Tailent is a Romanian start-up focused on the development of innovative automation technologies such as Robotic Process Automation (RPA), which changes the way people work and do business and helps companies achieve their automation goals. Tailent offers a faster and more convenient alternative to customer expectations with the Tailent Automation Platform (TAP) solution.
Faculty of Economics and Business Administration FEAA within the "Alexandru Ioan Cuza" University of Iași, is one of the largest faculties of economics in Romania, with almost 8,000 students and 133 teachers. To fulfill its mission to provide a student-centered education At the highest level, for the benefit of society and the community, the faculty offers 11 undergraduate programs (of which 2 are taught in English), 49 are master's programs (of which 4 are taught in English and 2 are taught in English). Romanian and French) and 8 doctoral programs. "Alexandru Ioan Cuza" University of Iasi is the oldest higher education institution in Romania. Since 1860, the university has continued a tradition of excellence and innovation in education and research. With over 24,000 students and 700 teachers, the university enjoys a high national and international prestige and cooperates with 500 universities worldwide.
---
Trending Now
You may also like