SAP supports the global vaccination efforts with Vaccine Collaboration Hub
---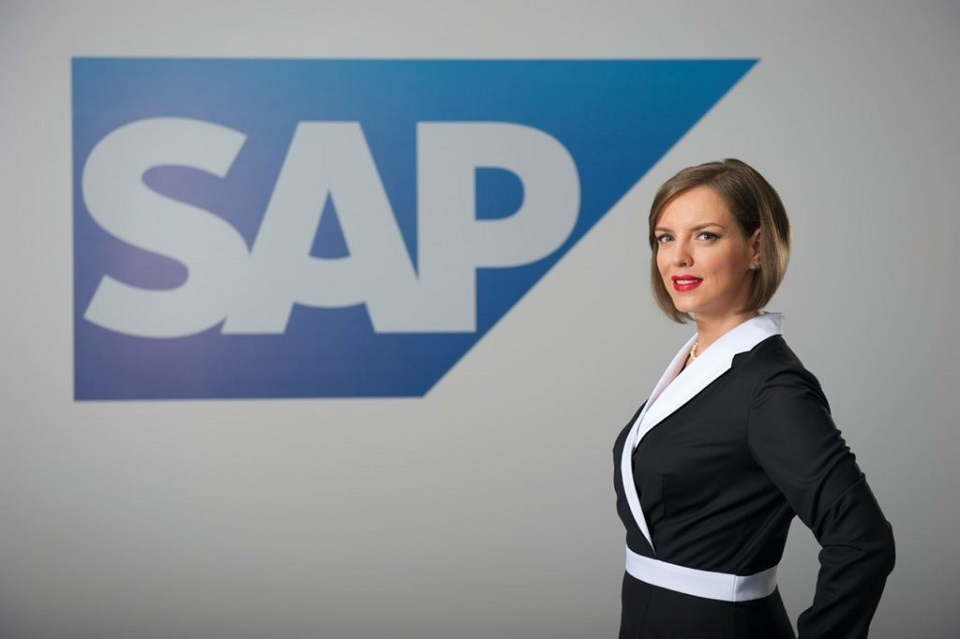 The whole world is celebrating the birth of vaccinations against COVID-19. Achieving widespread vaccination also poses a new challenge to countries' health systems. To deliver the vaccines, SAP offered custom-developed systems that had already made their successful debut in Germany in early January.
In order to achieve their large-scale immunization targets so that restrictions can be lifted, European countries face unprecedented challenges in terms of capabilities and coordinated operations. To support their efforts, SAP created the SAP Vaccine Collaboration Hub system, provided with various related software solutions.
SAP Vaccine Collaboration Hub system (VCH) covers the end-to-end process from manufacturing to controlled distribution to administration as well as post-vaccine monitoring. Through cloud-based applications and solutions from SAP, such as SAP Logistics Business Network, SAP Integrated Business Planning for Supply Chain, SAP S/4HANA, SAP Analytics Cloud, the VCH provides transparent insight into the vaccination process.
80% of global pharmaceutical manufacturers are customers of SAP, including 18 of the 20 global companies which are offering vaccines at the moment, rely on SAP ERP systems and softwares, including AstraZeneca, CureVac, GlaxoSmithKline Moderna, Pfizer and Sanofi. In addition, SAP has decades of experience in managing business processes, and existing digital solutions can be adapted to the specific requirements of the vaccination process with more or less modifications.
"Last year, with our Corona Warn-App contact research application, we have digitalized the process for successfully interrupting the chain of infection in view of the COVID-19 pandemic: from a possible infection to warning potential contact persons, from smartphones to laboratories. This year, we are focusing on a solution to help the vaccination process, and the good news is that our global digital solutions are available in the South East Europe region as well. Building on our experience and international best practices, our priority is to support governments, healthcare institutions and other stakeholders in mitigating the effects of the pandemic", says Josephin Galla, Managing Director of SAP South East Europe.
The German Red Cross successfully uses SAP Vaccine Collaboration Hub
One of SAP's customers is German Red Cross, which is responsible for the next phase of the coronavirus control in Saxony, among others. In December, the province commissioned SAP to work with Telekom's subsidiary, T-Systems, to create a system that offers logistics and scheduling features for the vaccination. The collaboration created a solution that worked after a few weeks, so only the availability of an expandable amount of vaccine could limit the vaccination process.
"Humanitarian logistics are a major challenge in the fight against the epidemic. SAP solutions allow us to digitize vaccine planning, procurement, inventory management and delivery", says Lars Werthmann of the German Red Cross (DRK) in Saxony.
The platform can track the availability of stocks and resources, the fulfillment of the planned pace, so that the entire logistics and distribution process can be planned and fine-tuned in real time, so the DRK is able to vaccinate citizens every day of the week.
Areas where SAP Vaccine Collaboration Hub system offers solutions:
Frontline healthcare: in addition to the human and equipment management of care centers, SAP systems and applications developed for specific problems can also support efficient information flow, optimize patient pathways, and prevent the spread of infection;
Vaccine production: vaccine manufacturers are able to manage the entire manufacturing process with integrated SAP systems from raw material sourcing, ensuring production, licensing, and tracking, which can be an effective means of detecting counterfeits.They are also able to share information with healthcare organizations that order vaccines by forming business networks;
Vaccine distribution: with SAP systems, governments are able to order, procure, and monitor the required amount of vaccine in a transparent and seamless manner, constantly monitoring bottlenecks and anticipating their risk so that the technical and human conditions for transport and delivery are ensured at all times.
Vaccine campaign administration and communication: in addition to managing subscriptions, prioritizing expansion, and organizing logistics, governments also need help managing public sentiment. SAP solutions can be used to track vaccine acceptance, propensity, spatial and demographic needs, with user-friendly interfaces and reporting tools.
Workforce management: SAP is able to provide support in coordinating the delegated workforce of participating public institutions and private companies, from the production of strategic plans to daily task and time records, whether working as a teleworker or working in an infrastructure relevant to the vaccination process.
SAP Romania, the local subsidiary of SAP SE, started its activity in 2002, being among the first top local IT providers. Over the past 19 years, the company has made a significant contribution to the development of the local business environment and the digital transformation of organizations. Today, about 600 companies in Romania use SAP solutions, from industries such as utilities, transportation, banking, insurance, retail or manufacturing. Also, 95% of the top 300 companies locally are SAP customers.
In 2011, SAP started an investment project in Romania, by opening the most important consulting center for SAP technologies in Europe, which serves customers in Europe, the Middle East and Africa, with the help of over 714 employees. For more information, visit www.sap.ro.
---
Trending Now
You may also like