---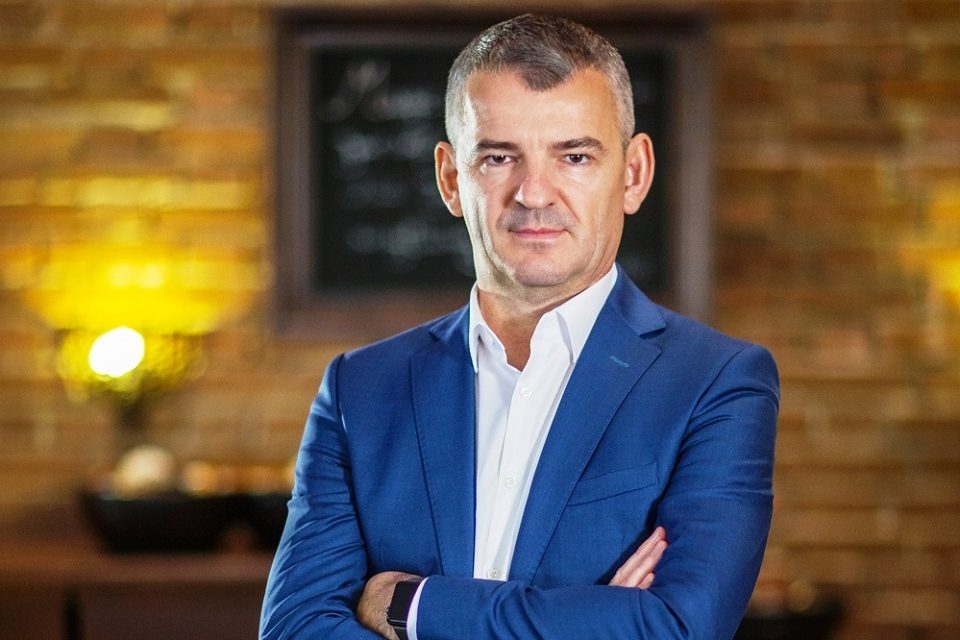 During this term, the main operational directions are related to promoting Romania and the business opportunities offered by the industry, collaboration with local and central authorities for the development of the sector, development of educational programs for young people who are choosing a career in the business services industry.
"On my mandate, my priority is to promote Romania to investors interested in this sector. The quality of the workforce and the value-added services make Romania an attractive destination, along with a competitive level of costs/competitive pricing. In addition, the current context may be favourable for Romania. Globally, companies are reviewing their costs and rebuilding their outsourcing strategies, and our speed of response, ability to adapt to new conditions (given by COVID-19) and the fact that we have continued to deliver services at a high quality level, compared to other regions, it reconfirms us in the top of relocation options. In order to attract more investment close cooperation with central and local authorities is also needed to ensure the necessary facilities. The second objective is related to the development of this sector in smaller cities, but with great potential in terms of workforce, local higher education structures and business infrastructure.", says Ciprian Dan, President of ABSL.
Also, within the Board of Directors of the association entered two new members – Cristina Nicoleta Apetrei, Chief of Staff CEO Office and for Retail Banking & Financial Services India&Romania at Societe Generale European Business Services and Adrian Baron, the EMEA ITSM Lead at Stefanini.
Cristina Nicoleta Apetrei, Vice-President, Investors Relations
Cristina-Nicoleta – Chief of Staff CEO Office and for Retail Banking and Financial Services India & Romania joined Societe Generale European Business Services in 2012, having over 13 years experience in BPO/SSC market in multiple fields, such as HR, Finance, IT and Banking.
In SG EBS, she is in charge of the company's strategy, global strategic projects coordination, performance monitoring focused on generating value to the business by implementing proper cost excellence culture within the organization. Also, Nicoleta is market intelligence lead having the mission to capture market competitiveness insights and predict business risks.
"The dialogue between the business services, the need to have common practices, promoting together Romania, having the same mission and vision to contribute to the market development and its sustainability in the BPO/SSC world are extremely important.
This is where ABSL plays a very important part and manages to help us all by creating a great collaborating environment.
As an active member within ABSL, I will be mainly involved in the investor relation areas and our mission will be to continue to enhance the Romanian value towards the investors, promoting it as business services location and strengthen the collaboration with the authorities.", says Nicoleta Apetrei, Vice-President, Investors Relations ABSL.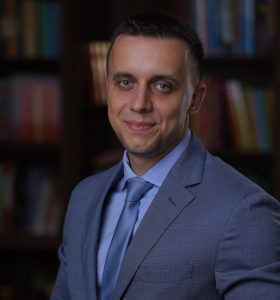 Adrian Baron, Vice-President, Education
Adrian is EMEA ITSM Lead at Stefanini. His passion for ITSM can be traced back to the days when his corporate career was only starting, when he realized how a team or group must work together to resolve an issue. He likes implementing new processes or improving existing ones while keeping in mind all the details in the big picture. During the 7 years in this sector, Adrian was deeply committed in delivering successful outcomes for his clients and ultimately finding out each time how service value can be achieved.
For Adrian Baron, the priorities are related to career development and further education, especially for those who are at the beginning of the road and want a career in this field. Adrian Baron considers the collaboration with local universities, but also the training programs and workshops developed by ABSL are vital for changing the business environment.
"We need more channels to deliver to young professionals at the beginning of their career what we are learning through the daily interactions with clients all over the world. I think many people today believe change isn't possible for their activity and that belief can become reality and obstruct success. It's clear that we need open minded individuals that want to challenge the status quo and help developing innovation.", says Adrian Baron, Vice-President Education, ABSL.
The ABSL Board of Directors also includes: Cristian Cilibiu – Country Manager, UniCredit Services S.C.p.A., Ecaterina Ion – General Manager & HR Leader in Hungary and Romania, Hewlett Packard Enterprise Operations Center,, Bogdan Pelinescu – Managing Director, Luxoft Central and Western Europe, Francesca Postolache – Audit Partner, PwC Romania.
---
Trending Now
You may also like