Griffes announces partnering with Portland Trust for leasing and commercial operations of J8 Office Park
Posted On October 2, 2023
---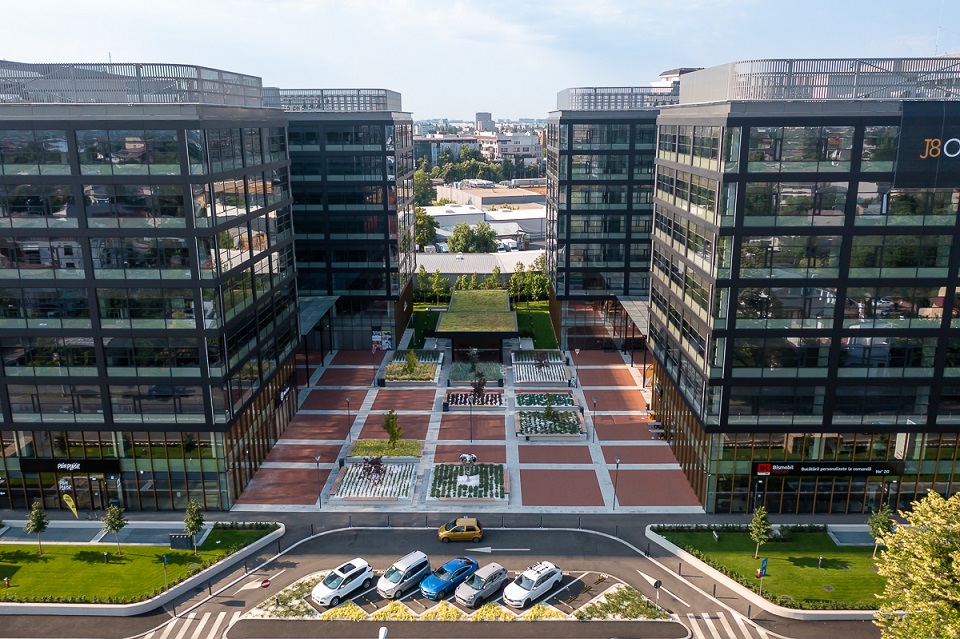 Griffes, a prominent real estate advisory company, is proud to announce its partnership with Portland Trust, the renowned commercial property developer, to spearhead the leasing operations of J8 Office Park in Bucharest. This collaboration marks a significant milestone in the company's growth, becoming the 8th building and a landmark property in Griffes portfolio.
J8 Office Park, located in a new vibrant business hub of North-West Bucharest, is the culmination of Portland Trust's commitment to excellence. As the newest project developed by Portland Trust, J8 Office Park is a 46,000 sqm office development which redefines the prime office specification in Bucharest.
Currently, J8 Office Park hosts the Ubisoft headquarter in Bucharest with a total area of ​​23,000 sqm that brings together 1,800 employees. Also, Photon Energy, Topanel and Autonom have recently secured a combined total area of 1,500 sqm office space, due to the great accessibility and connectivity of the building.
J8 Office Park is situated just one metro station north of the Expoziței/1 Mai area. The development includes two buildings with approximately 600 underground parking spaces. The large floor plates total over 3,000 sqm and offer a perfect blend of modern aesthetics and operational efficiency.
J8 Office Park goes beyond the traditional office space offerings by providing a diverse range of amenities. These include: World Class gym, Medicover clinic, Stradale restaurant, Pain Plaisir bakery, Mega Image and Coffee Island, a generous ratio of electric car charging stations, secure bike racks, and employee locker rooms. The entire project is designed with sustainability in mind, receiving BREEAM Outstanding certification, showcasing a deep commitment to environmental responsibility. J8 is WELL Health Safety rated ensuring the highest health and well-being standards in buildings.
This groundbreaking project introduces high-end features, including an advanced air conditioning system including UVC air sterilization, medical grade ventilation and technical specifications designed for efficiency and the utmost safety and well-being of its occupants.
Griffes' partnership with Portland Trust underscores its dedication to delivering exceptional real estate solutions and its desire to bring J8 Office Park to the forefront of Bucharest's commercial real estate scene. Griffes will provide a complete suite of services designed to customize the commercial real estate strategy for the project, from design advice to leasing and pro-active commercialization efforts and communication to the tenants and the community.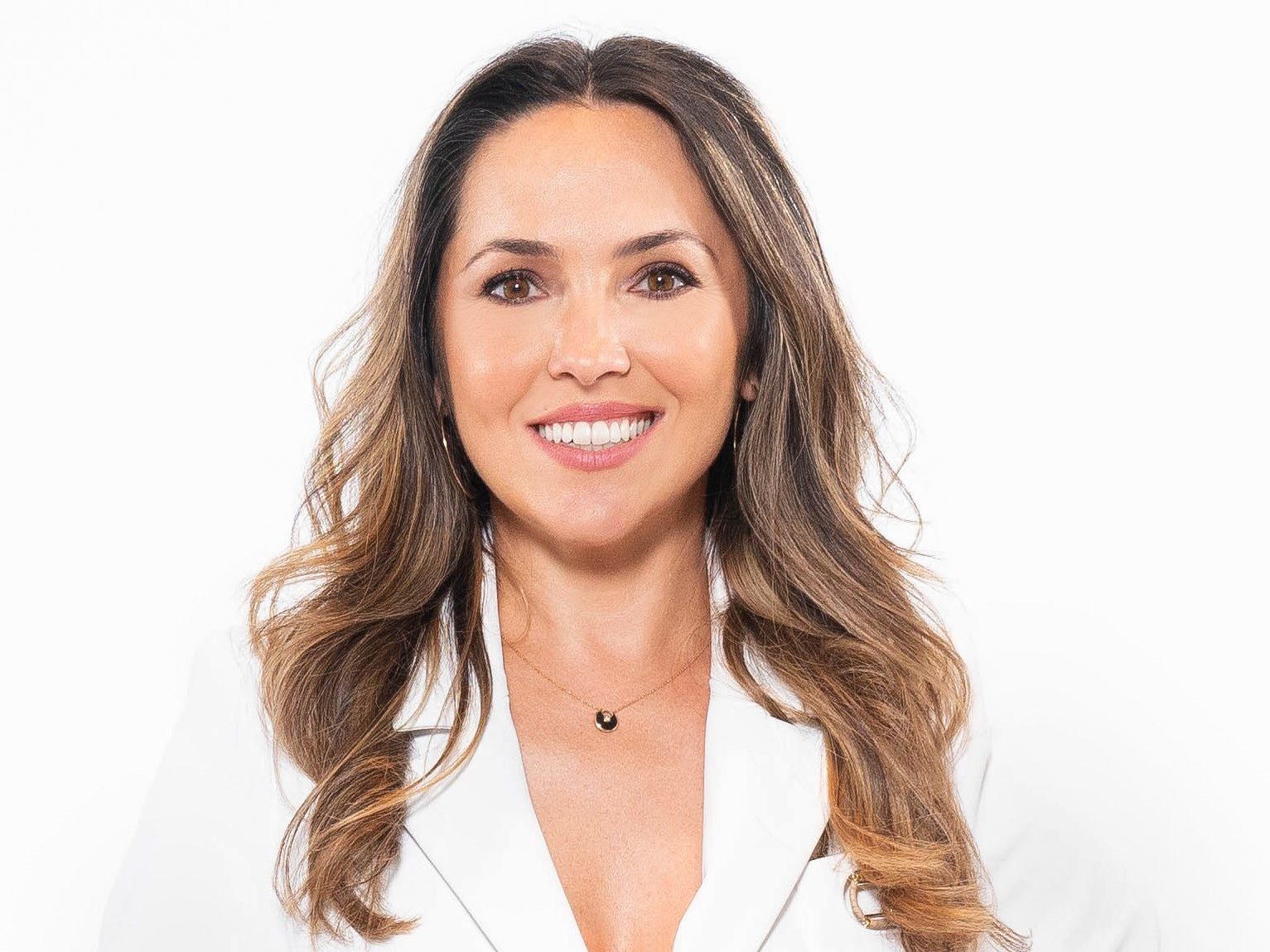 "We are thrilled to join forces with Portland Trust to showcase J8 Office Park as the next-generation office space for businesses seeking cutting-edge technology, great amenities in a strategic location. Our commitment to providing top-tier real estate solutions aligns perfectly with Portland Trust's vision for this project and the sector", said Andreea Paun, Managing Partner of Griffes.
The Griffes-Portland Trust partnership promises to elevate J8 Office Park into a prominent symbol of innovation and excellence within Bucharest's business community. Tenants can look forward to a dynamic and future-focused workplace that prioritizes well-being and productivity.
"As we embark on this journey with Griffes, we look to improving and adding to our tenant mix. This collaboration is founded on Griffes' proven track record, making them the ideal partner for maximizing the potential of J8. We are excited to work with them in creating a thriving hub for businesses that reflects our shared vision of excellence," said Florin Furdui, Country Manager Portland Trust Romania.
Portland Trust has chosen to partner with Griffes to tap into their extensive knowledge of the local real estate market and their expertise in leasing and commercial. Griffes will provide valuable insights and proactively manage the commercialization process, ensuring it reaches potential tenants and the wider community effectively.
* * * * *
About Portland Trust:
Established in 1997, Portland Trust is a commercial real estate developer and asset manager with offices in Prague and Bucharest. Portland Trust has focused on the construction of new commercial property mainly in the office, retail, and light industrial sectors, always in strong locations or where new infrastructure is being developed. Portland has undertaken a wide range of projects including supermarkets, an 85,000 sqm regional shopping centre, numerous office buildings and office parks and light industrial and logistic parks. The total amount of developed space is approx. 800,000 sqm net.
About Griffes:
Griffes is a real estate consultancy company founded in 2016 by Andreea Paun, following an experience of 15 years in real estate and property marketing. Griffes' office building portfolio reaches 130,000 sqm and includes prominent properties such as Unirii View tower in downtown Bucharest, the Record Park mixed-use project in the heart of Cluj-Napoca, Liberty Technology Park, an urban regeneration project in Cluj-Napoca, Paltim in Timisoara, Muse boutique office building in Bucharest, and several other projects in regional cities.
---
Trending Now
You may also like