Youni invests over 100,000 euros in the Oltenia region and opens an educational hub in Craiova
Posted On September 28, 2023
---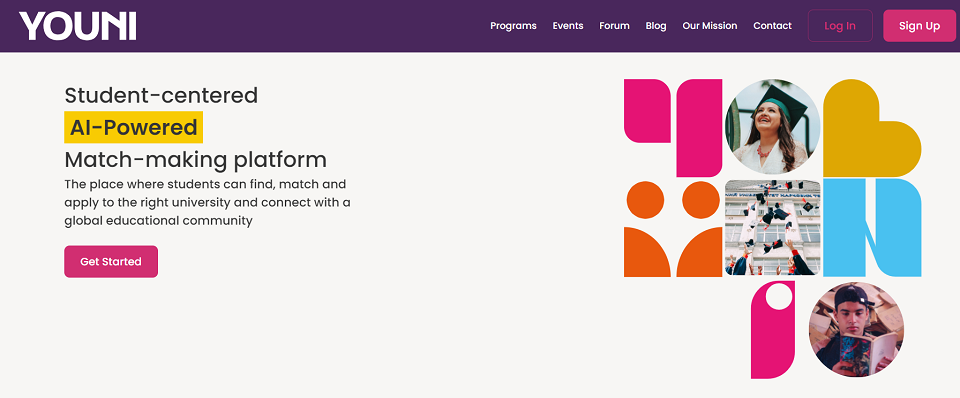 Youni, an edtech company that invests in the formation of a regional ecosystem of personal development and mentorship for young people who want to study abroad, will open its second educational hub in Romania, outside Bucharest, in Craiova. The company thus marks an important moment in its mission to provide resources and educational support for talented young people in Romania and comes closer to them through this new center opened in the heart of Oltenia.
"We are extremely excited to bring Youni to Craiova and support talented young people from Oltenia in their educational and professional journey. We will provide quality resources and support through this educational hub to help them develop their potential and continue their studies at the most suitable universities," said Bogdan Dincă, coordinator of the Youni hub in Craiova.
The official opening event will take place on October 6, at the Hotel Ramada Craiova, where more than 300 students and parents from the city, but also from the surrounding counties, are expected. Afterwards, each student will be able to visit the Youni hub and participate in activities and mentoring programs that will be organized in the new space.
Annually, from Craiova, more than 100 students go to study abroad, but also to summer camps and other educational projects, and, in total, from the region (Mehedinți, Olt, Gorj and Vâlcea counties) more than 200 children. The Youni hub in Craiova will offer high school students in the region not only access to mentors to help them better define their choices for the university stage, but also to workshops, conferences, hackathons and other extracurricular activities in the field educational.
Moreover, young people will have access to dedicated spaces in the Youni hub where they can work on personal projects, record podcasts or chat with Youni advisors and mentors from anywhere in the country. One of the main objectives of the Youni hub in Craiova is to provide young people with a safe space and support to reach their full potential in terms of access to international universities and to provide advice in choosing the most suitable option to continue their studies of young people from Dolj, Gorj, Olt, Vâlcea and Mehedinți. In total, the company will invest 100,000 euros in the Oltenia region in the next 12 months. To date, the company has invested over 800,000 euros on the Romanian market.
Youni is a 100% Romanian company, founded in 2017 by the entrepreneur Andrei Nicolae. More than 14,000 pupils and students have benefited from the company's services so far. Since 2020, the company has received investments worth €1.2 million, with Early Game Venture (EGV) as the main investor, joined by Simple Capital, but also Angel Investors with tech experience. The founder of the company, Andrei Nicolae, aims to, through Youni, help 1 million students to get to the right university in the next 5 years.
---
Trending Now