Adriana Preda, CEO of The Social Incubator – The first Romanian selected in the Obama Scholar program
Posted On September 7, 2023
---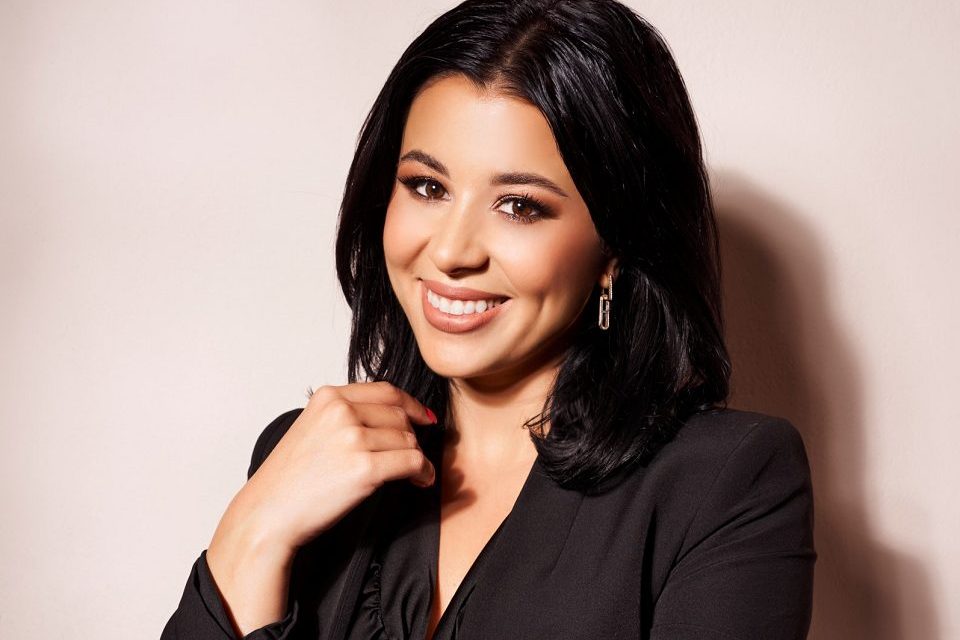 The Social Incubator association is happy to announce that Adriana Preda, the organization's CEO, is the first Romanian selected in the prestigious Obama Scholars program.
Adriana will be part of the sixth group of Obama Scholars, participating in the academic year 2023-2024 in an integrated program at Columbia University in New York, where they will join 12 rising social leaders from around the world.
Contributing to the social and professional integration of young Romanians from vulnerable backgrounds, Adriana Preda has been the CEO of The Social Incubator since 2017, an organization that supports the social, educational and professional development of young people at risk. Working with children and adolescents who are preparing to leave the foster care system, the association supports over 30,000 young people from 30 counties.
Under Adriana's leadership, the organization grew from five to 54 full-time employees and expanded its portfolio of corporate partnerships, collaborating with renowned national and international companies. The Social Incubator has implemented more than 50 projects for vulnerable young people exposed to major risks, such as human trafficking and domestic violence, targeting themes such as professional development, labor market integration and psycho-social resilience.
Obama Scholars is a flagship program for the Obama Foundation's work to develop the next generation of leaders, giving participants access to key skills, tools and experiences that will help them amplify the impact of their work globally. Social leaders will participate in an integrated academic program developed by Columbia University and the University of Chicago in partnership with the Obama Foundation.
At the same time, the experience of the participants will be enriched through leadership capacity development programs that will include trainings, networking opportunities and personalized consulting after graduation. The Foundation-led program will begin on September 7 with an orientation session in Chicago.
"The Obama Scholars program gives the next generation of leaders the opportunity to share insights about their work with peers from different geographies while collaborating to solve complex challenges," said Valerie Jarrett, CEO of the Obama Foundation. "We look forward to meeting the next generation of social leaders as they join a network of people doing their part to build a stronger, more sustainable and more inclusive world."
"I am very proud and honored to be a participant in this program developed by the Obama Foundation and equally excited about this amazing new opportunity! Without a doubt, this Program will be extremely useful to further develop the association that I represent and respond to the needs of hundreds of thousands of children and adolescents in institutional care in Romania", said Adriana Preda, CEO of The Social Incubator.
The Obama Foundation Program at Columbia University will welcome 12 fellows from 12 countries for a nine-month residency at Columbia World Projects. Participants will engage in the institution's multilateral program to deepen their knowledge and skills and develop new capabilities and networks that will accelerate their impact on the world. Selected individuals will participate in weekly seminars, personal and professional development workshops, accredited courses and other customized programs, developed in partnership with the Foundation.
The Obama Foundation Scholars Program is designed to inspire, encourage and connect emerging leaders with the tools they need to make their efforts more effective and impactful in their global communities. Since its inception in 2018, Obama Foundation Scholars have supported 132 leaders from 59 countries, all actively working to solve today's pressing issues. To learn more about the 2023-2024 generation of social leaders, visit obama.org/programs/scholars.
About The Social Incubator Association
The Social Incubator association is a non-governmental, non-profit organization, established in 2014 to support young people from disadvantaged backgrounds in Romania, through direct, pragmatic and creative social interventions. The organization provides support for the socio-professional integration of institutionalized young people: free vocational training courses and internships, support for finding a legal job and support for finding subsidized housing.
The association also develops concepts and launches social projects to facilitate the professional insertion of people from disadvantaged backgrounds. In 9 years of existence, the impact of The Social Incubator consists of 50 projects implemented in 38 counties, over 35,000 young participants in personal and professional development workshops and 2,036 young people supported within the main program of the association "Tineri de Viitor", with multiple areas of intervention, at national level. https://asociatiasocialincubator.org/
---
Trending Now