Zitec Celebrates 20 Years of Driving Digital Transformation
Posted On September 7, 2023
---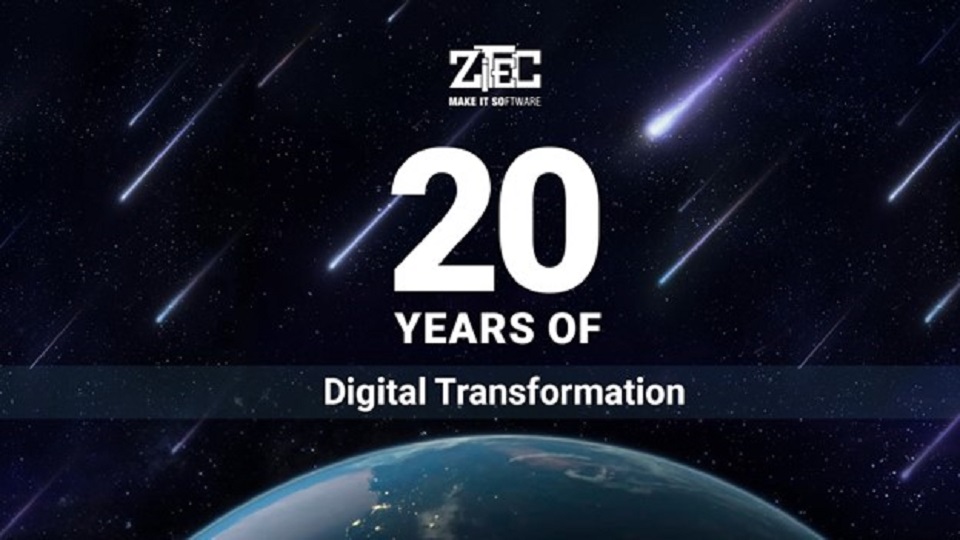 Zitec celebrates its 20th anniversary as a trusted digital transformation partner to businesses in the local and global markets. The company has developed a growth model that puts people first and will continue to prioritize its team, the quality of its services, and positive impact on society as key goals for Zitec's future.
First two decades for Zitec in a nutshell:
Over 750 successfully implemented projects in 30 countries on four continents
Expertise in multiple industries and a strong footprint in fintech, retail, logistics and e-commerce, education, travel and hospitality
Almost 1,200 public institutions digitized with Regista.ro, a platform created by Zitec
Mirro.io, a Zitec platform, is used by companies in 17 countries
Technology partnerships with global leaders such as Microsoft, Google, Amazon, Adobe, and VTEX
Workplace focused on team satisfaction, innovation, and growth
Twenty years of organic growth and innovation
Over the last two decades, the IT landscape has changed significantly. Zitec has been helping its customers benefit from the technological innovations of this period, whether it was the development of innovative products, e-commerce solutions, mobile applications, blockchain applications, cloud computing services or cyber security.
E-commerce, in its infancy two decades ago, now accounts for 19% of global retail sales. Revenues from eCommerce are estimated at $350 billion in 2023 and $550 billion by 2027, according to Statista. Zitec's eCommerce portfolio has been growing steadily year-on-year (reaching almost 10% of the company's total business). Some of Zitec's well-known customers in this area are Leroy Merlin, Flanco, Brico Depot, and Agrii.
Mobile apps have become part of our everyday lives. Statista estimates that global mobile app revenues will exceed $540 billion in 2023 and $700 billion by 2027. With 12 years of experience in the field, Zitec has developed mobile apps for companies such as Tazz, Sameday, Freshful by eMAG, Credit Europe Bank (Avantaj2Go), PayPoint, or eMAG (eMAG Marketplace). The mobile apps segment counted for almost 11% of Zitec's portfolio.
At the same time, the innovations brought by blockchain technology have extended beyond finance, and into supply chain management, healthcare and beyond. Revenues for this segment are forecast at $94 billion by 2027, according to a MarketsandMarkets study. On the blockchain front, Zitec has partnered with numerous companies, including Aurus, Gibraltar Blockchain Exchange (GBX), or CertMe.
As technology advances, so do the challenges posed by cyber threats. Cybersecurity has become a crucial aspect of digital life for both businesses and individuals. MarketsandMarkets forecasts that the global cybersecurity market will exceed $266 billion by 2027, driven by growing demand for advanced security solutions and proactive defense mechanisms. Zitec's cybersecurity client portfolio includes brands such as Sameday, Cars2Click, UNTOLD, and Flip.
---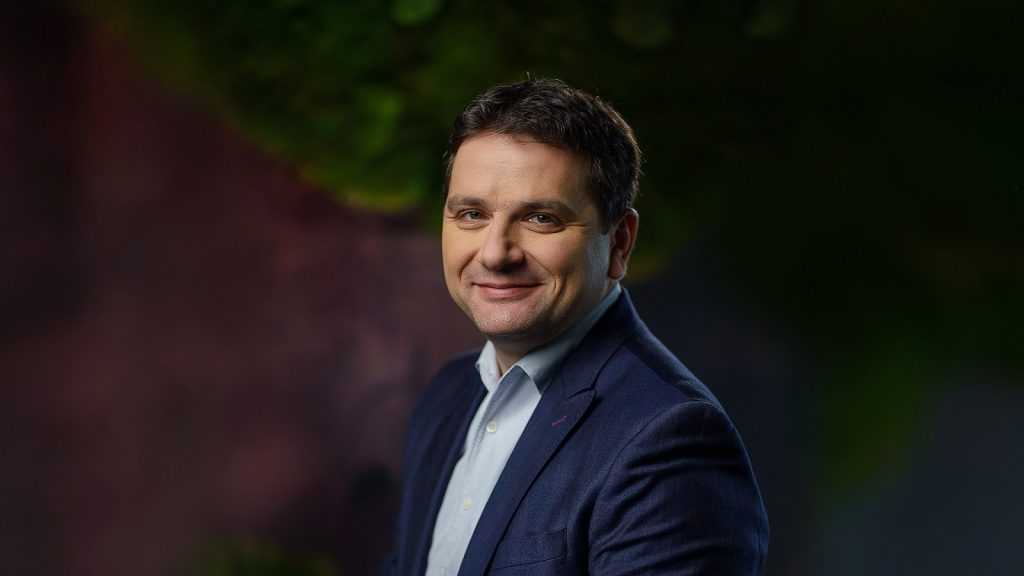 "We started in 2003. Our approach for large, technically complex projects differentiates us as a strategic IT partner and allows us to offer stability and mature processes to clients. We deliver end-to-end services, from consulting and auditing to software development, data analytics and digital marketing. This model allows us to have a successful long-term collaboration with our clients," says Alexandru Lăpușan, CEO and co-founder of Zitec.
---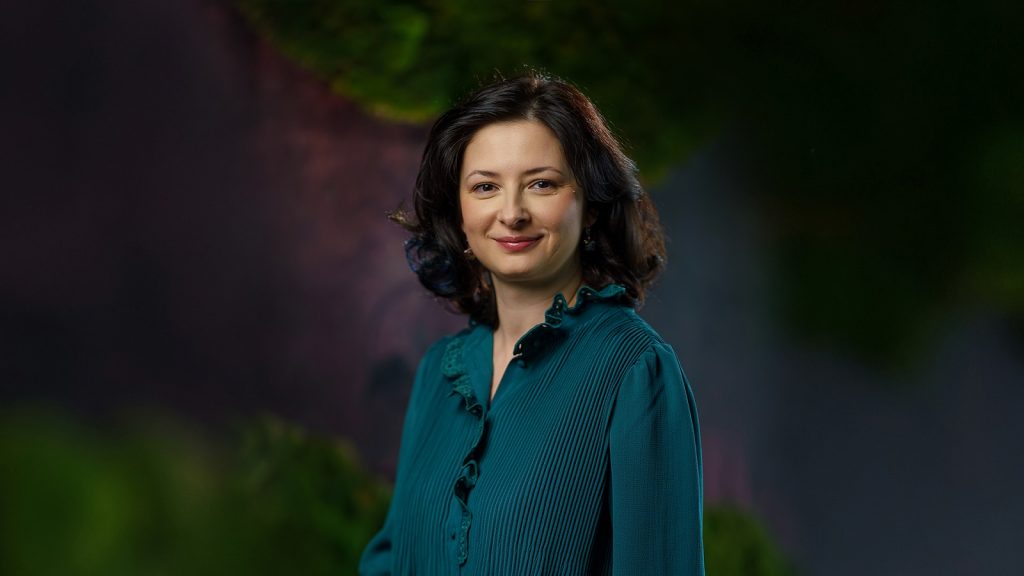 Simona Lăpușan, Zitec co-founder, points out, "We have been following the principle that people come first ever since we started Zitec and we remain true to this approach by creating an environment where we thrive, innovate and truly work as a team. We believe this is the only way to achieve the best performance and we will continue to invest in the personal and professional development of our colleagues."
---
Zitec's Mirro.io and Regista.ro platforms help boost performance for private companies and in the public sector
Mirro.io, Zitec's innovative enterprise performance management platform, helps customers increase team productivity and save time on HR operational activities. With customers in 17 countries, Mirro.io is a leading solution for companies looking to develop their organizational culture.
Mirro.io customers include eMAG, Tazz, Adore Me, Netopia, Hochland, DWF, Transylvania College, 2Performant, Kinderpedia, Bright Spaces, Sessions and Accace.
For 9 years, Regista.ro, a leading SaaS platform, has been laying the foundations for the digitisation of the public sector, helping local authorities in Romania to reduce bureaucracy and improve their communication with citizens.
Thanks to Regista, town halls (28% market share), educational and health institutions, as well as private companies are today embracing digital transformation. To date, the platform has helped over 65,000 citizens across Romania to successfully process over 30 million documents in relation to almost 1,200 state institutions in Romania.
A trusted technology partner with a global approach
Companies around the world choose Zitec as their technology partner for its international experience and solid qualifications. Customers include brands such as STMicroelectronics, NHS Scotland, European Space Agency, Leroy Merlin, Sameday, Adore Me, Regina Maria, Brico Depot, The Wine Society, Arctic or Decathlon.
Zitec's two-decade history includes more than 750 successful projects in 30 countries on four continents. Zitec benefits from premium certifications from global leaders such as Microsoft, Google, Amazon, Adobe and VTEX.
The company has also been recognized, repeatedly, by prestigious entities and publications with distinctions such as "Company of the Year" (ANIS Gala, 2020 and 2022), "Employer of the Year" (Romanian Business Services Forum & Awards 2021), "Best Workplace" (Romanian Business Services Forum & Awards 2019) or "Business Services Company of the Year" (Romanian Business Services Forum & Awards 2019 and 2023).
Focus on service quality, longevity and sustainable team growth
Since its establishment in 2003, Zitec has grown steadily. This growth has not been haphazard, but rather a carefully managed development marked by sustainable hiring and retention practices.
The sustainability principle applies not just to the size of the team, but also to the diversity, knowledge, and passion of its members.
This responsible strategy ensures that Zitec can continue to provide high quality services and innovative solutions to its customers, while fostering a healthy, inclusive, and stimulating workplace for its people.
The company's organizational culture is reflected by an employee retention rate of 96% and an outstanding Employee Net Promoter Score (eNPS) of 73.
The team's commitment, skills and collective strength have been key in navigating the ever-changing technology sector and will remain at the heart of Zitec's sustainable growth strategy.
What's next: reliable partnerships and a solid base for international expansion
Zitec will continue its growth in the international market, wanting to leverage its expertise in digital transformation to help organizations and communities around the world thrive in the digital age.
---
"We express our gratitude to current and former colleagues, business partners, and all our friends for their support over 20 years in business. We also look forward to working with new businesses and individuals who will join us in shaping the next chapter of Zitec. Here's to our first 20 years together and to many more!", said Alexandru Lăpușan, CEO and co-founder.
---
A leader in the Romanian IT & Digital Marketing market, with offices in Bucharest and Brasov, Zitec specializes in the development of business solutions, custom technology products and services, mobile apps, blockchain, as well as digital marketing services.
Zitec is one of the few Romanian companies certified Google Cloud Premier Partner, Microsoft Solution Partner – Digital & App Innovation, Microsoft Advanced Specialization – Infrastructure Migration to Azure, Amazon AWS Technology Partner and provider of the eCommerce cloud solution platform VTEX, as well as Adobe Solution Bronze Partner. In addition, the company is ISO:9001, ISO:27001, CREST certified and certified by DNSC as an NIS Security Auditor.
In 2023, Zitec received the Microsoft 'Partner of the Year' award in Romania. Awards were given for multiple categories and winners were chosen from over 4,200 nominations submitted from over 100 countries worldwide. Zitec was awarded for its solutions and services using Microsoft Azure technology.
Zitec is a partner of the European Community through European projects completed or in the implementation phase under the Ambient Assisted Living and Erasmus + programmes.
---
Trending Now