MINA, the first immersive space in Romania and the largest new media art center in Southeast Europe, opens in Bucharest
Posted On August 22, 2023
---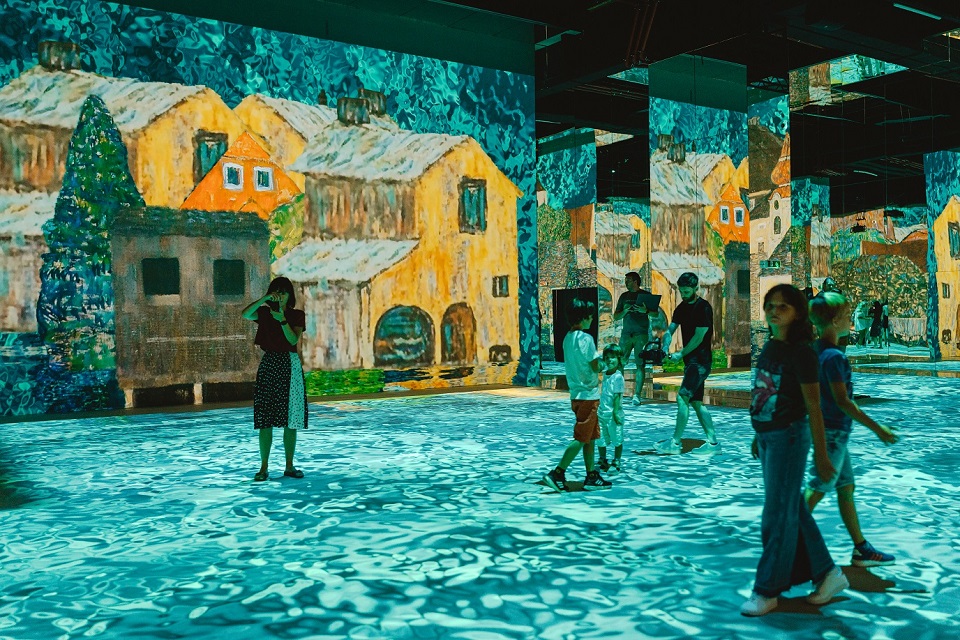 MINA, the Museum of Immersive New Art, opens on August 25 and becomes the first immersive space in Romania and the largest new media art center in Southeast Europe. MINA is an innovative approach presented by George BCR, conceived by One Night Gallery and Le Petit and is the sum of the intersections between art, emerging technologies as a creative medium, interactive experiences, education and the development of new digital skills.
The renovated building at 2-4 George Constantinescu Street, which houses the museum, was established in 1970 and represented the first Romanian computer factory, ICE Felix. The space measures 2,500 square meters and includes several areas dedicated to adults and children, who will be welcomed into the museum by a virtual guide, a conversational avatar that uses artificial intelligence.
The main sections will be the immersive space with 360 projections, MINA Kids, space dedicated to educational and interactive installations for children, an area dedicated to temporary exhibitions or events and a lounge area and the cafe, MINA Cafe by George.BCR.
"MINA is the center that brings together our passion for digital art and innovation within the cultural and creative industries that we want to celebrate through an approach accessible to the general public. It represents our experience accumulated in 6 years of One Night Gallery brand projects, where we focused on the creation and development of the local new media art scene and the coagulation of the community of artists and developers who now have a permanent exhibition space. MINA is also based on the 10-year experience of Le Petit projects, which means a community of thousands of people who have taken part in interactive experiences and out-of-the-ordinary concepts. MINA will be the place where every visitor is a protagonist, and everything happens in a building with a history to match, the former ICE Felix computer production hall, which we set out to bring back to life together with our partners" , say the co-founders of MINA.
MINA is a project that is based on a private investment and is possible thanks to the main partners George.BCR, Kaufland Romania and supported by Epson, Nvidia and Logitech.
Immersive space
On the occasion of the inauguration, MINA will launch the first two immersive shows: Gustav Klimt. The Immersive Show and the Underwater World. An immersive water journey. The first is a multimedia production, presented by George.BCR, featuring 60 of the symbolist painter's works, an arc through time through the "Golden Age", inspired by Art Nouveau style and Byzantine symbols. The show will feature works exhibited in museums around the world, such as "The Lady with the Fan", "The Kiss" and "The Lady in Gold", each piece being meticulously staged 360 degrees, in a space of 7 meters high. The audio-visual show is made by the Aural Eye studio and the music producer, Alexei Țurcan.
The second immersive show exhibited at MINA, Underwater World, presented by Kaufland Romania, is an educational foray into water biodiversity, marked by awareness of how we can contribute to a cleaner world and to protecting species. The project is made by Collider Visuals & Pixels Reality studio and music producer, Costav Ivanov. The two shows will be able to be viewed from August 25, and the MINA Kids space will open a week later, on September 1.
Later, the organizers will also launch the Innovation Laboratory, the place where the community of artists and developers will have access to the latest technologies and where creative residencies and new projects and the New Media Art exhibition space will be hosted.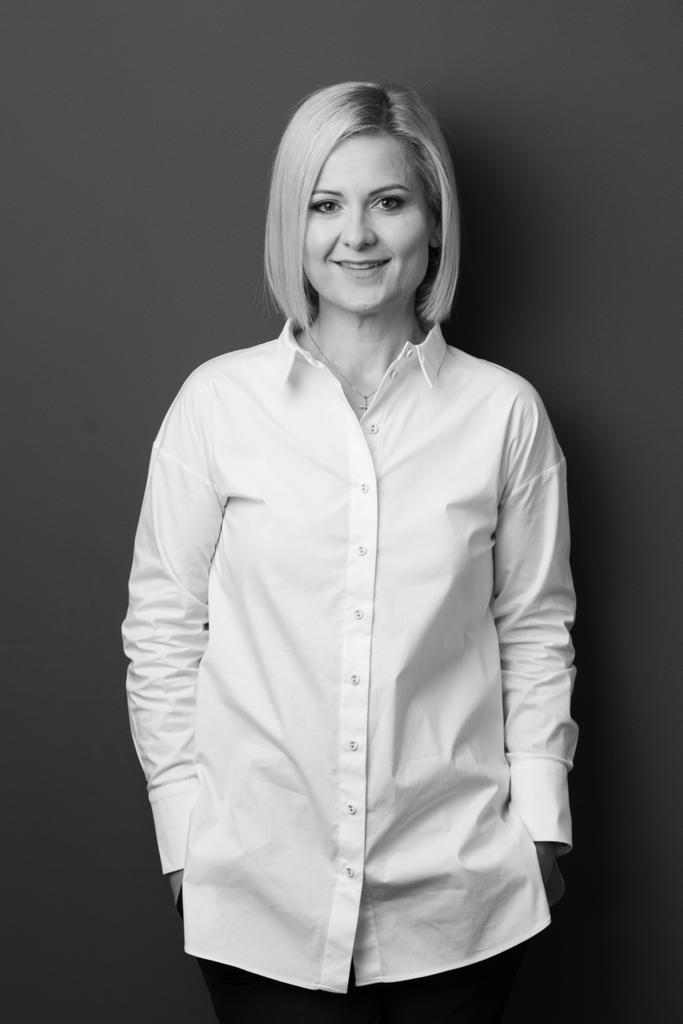 "Since launch, George has championed innovation and creative communities. Himself an innovation in technology – the first intelligent banking, with a 100% digital ecosystem, George was launched as "human technology", because the user experience is the point around which everything gravitates. This year George turns 5, and we couldn't see a better way to celebrate than in the midst of the MINA community, an immersive art project, augmented by technology, in which the viewer plays an essential role. We are happy that through this partnership we can bring the unique experiences of art + technology accessible to the general public", says Katerina Todorovski – Head of Brand Marketing BCR.
Thanks to its unique design and infrastructure of technical equipment, MINA is also a multifunctional space, which will be able to present both engaging art exhibitions and educational content for schools, plays, dance performances, but also film screenings, courses of immersive yoga, corporate events or parties. "5 years since release, George.
The first smart banking, doing what it has always done: Supporting innovation and technology in an effort to enrich our lives both culturally and everyday. Mina is an ambitious project, unique in Southeast Europe, and represents the culmination of the effort supported by One Night Gallery and its partners, including George.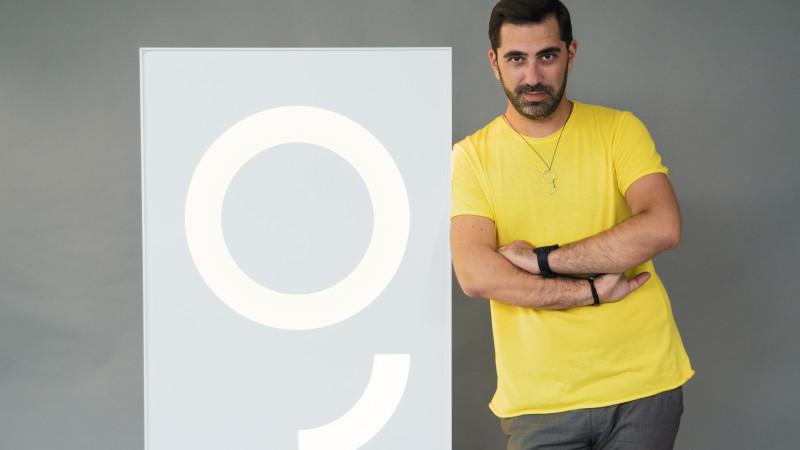 "One Night Gallery was one of the first projects supported by George, and now, after 5 years of extraordinary projects, we are proud to be with them in this new endeavor that will put Romania on the international map, as a hub of innovation and technology. What has kept us close all these years has been our shared DNA: continuous innovation, pushing the boundaries of technology and art to develop new territories of expression and immersive experiences. Supporting this project comes as a natural continuation of the projects developed over the years, especially since it brings together under one impressive roof everything that defines us as a brand: technology, art, financial education and unique experiences. We are excited to see the public's reaction to this new innovation center and hope that as many as possible will enjoy all the immersive experiences in store for them. Of course, as usual, there are benefits for George card users: discounts of up to 20% both on tickets and in the MINA Cafe by George", says Adrian Săveanu, Senior Brand Manager George.
The museum guide will be an AI avatar
"I am MINA, your personal guide in the largest new media art center in Southeast Europe" – these are the words with which every visitor begins their experience. MINA is an artificial intelligence avatar specially trained to provide all the necessary information to those interested. While fulfilling its duties as a classic guide, MINA has a special character in that it can also interact according to the interests of each individual visitor, personalizing their experience. Avatar is a guide developed based on the most efficient and newest neural network models. In addition to ChatGPT, several AI algorithms have been integrated into each component of its pipeline, such as NVIDIA Studio's Audio2Face, which animates the 3D avatar's face in real time. The movement of the eyelids, the lips, the facial expressions allow her to interact with the audience as naturally as possible, in that she is able to hear the questions, think the answers and then communicate them.
The experience unfolds in real time and users can have a conversation with a futuristic humanoid avatar. MINA is made by Mihai Cojocaru and rec.on.
"All content is developed on GeForce RTX Studio certified PCs equipped with GeForce RTX 4090 GPUs and developed by local manufacturer, ITDirect. They are part of the NVIDIA Studio platform for artists, designers, engineers and other professionals who need powerful tools to work with graphics, video or virtual reality. The platform includes high-performance graphics cards, free specialized software, and dedicated Studio drivers that provide optimal performance and stability with the most popular 3D graphics, video, and animation software. The system was created for professional graphics applications, especially for real-time ray traced rendering or support for AI technologies," says Jan Adryanski, Community PR Manager Central Eastern Europe, NVIDIA.
The museum can be visited every day, from Wednesday to Sunday, between 11:00 and 24:00. Tickets can be purchased on the official website minamuseum.com or directly on the spot.
---
Trending Now