InteRo Property Development launches the first technology-driven Real Estate Showroom Concept in Romania, introducing its luxury project Pajurei 3 Residence
---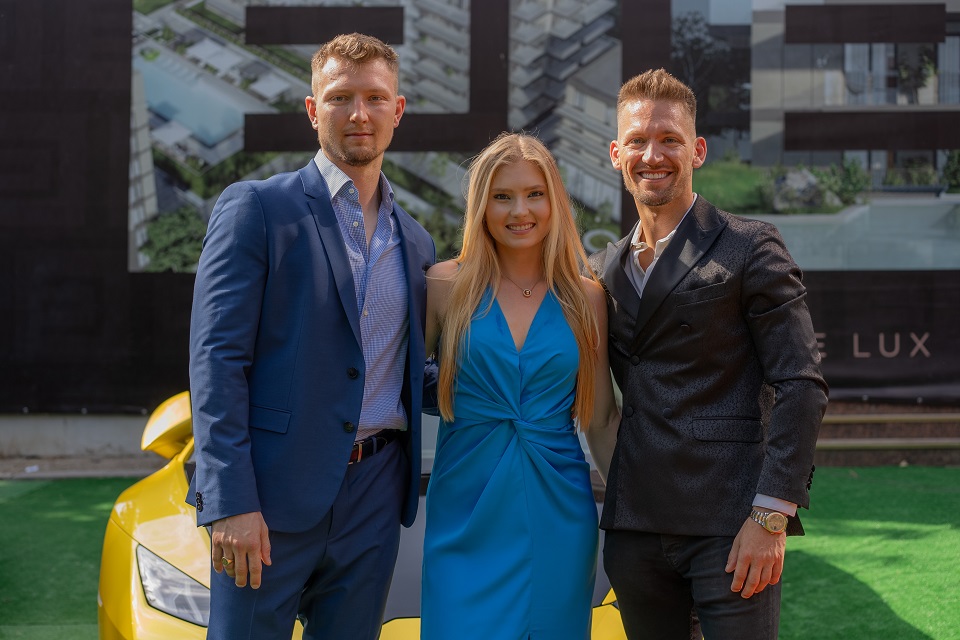 Visitors will immerse themselves into the developers' digital world InteRoVerse and experience VR headsets allowing users to interact with simulated environments and experience a first-person view
InteRo Property Development, owned by the Canadian Topolinski family, takes innovation in real estate to the next level with the launch of Pajurei 3 Residence Showroom Concept, a state-of-the-art, technology-driven concept that revolutionizes clients' experience in the exclusive market of luxury real estate.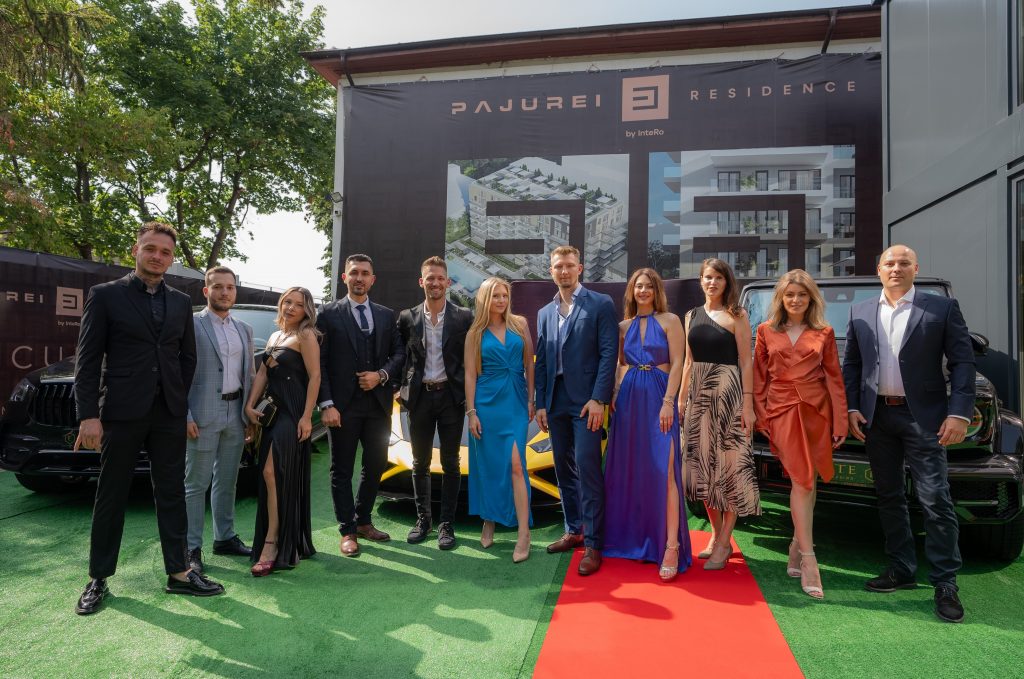 Ashton Topolinski, Head of Marketing & Branding and creator of this unprecedented concept, says: "Pajurei 3 Residence is our first luxury project and our marketing approach needed to stand out from what all the other top developers in Bucharest were doing. Alongside our design team, we started working on this project in January, conducting interviews with ten of the best interior design and architecture companies in Romania, meeting dozens of designers, week after week, to find the right partners that shared our vision and could materialize it. Eventually, we were joined by Delta Studio and Modular Plus, and together we developed Pajurei 3 Residence Showroom Concept, a one-stop shop for InteRo's brand that embodies progressive technology and innovative design mentality."
The showroom, opened on the project's location (an exclusive area in Pajura, Northern Bucharest) is made of 8 luxury containers (each with a 15-sqm area), plus a terrace, and includes a generous tech area (the Technology Hub) designed to offer visitors a unique and interactive experience. Clients may thus explore InteRo's custom digital universe, InteRoVerse, on 4 large screen TVs and a custom monitor, and use Virtual Reality headsets to visit the apartments available within the Pajurei 3 Residence project.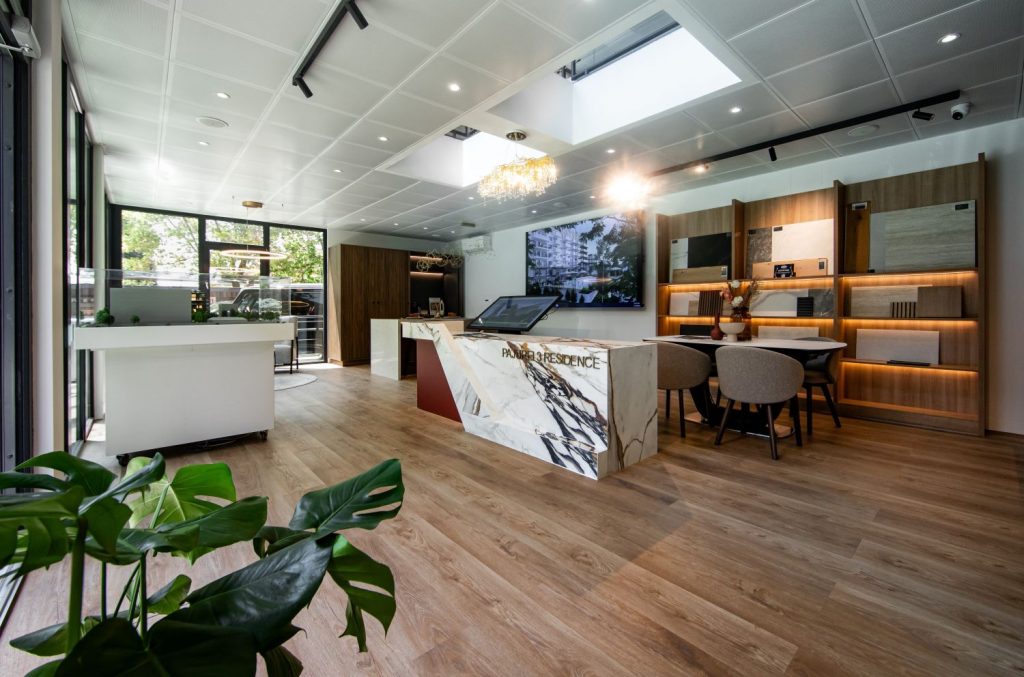 In the Design Centre area clients can work with Delta Studio interior designers to select luxury finishes and customize their new home. While waiting, they have access to a luxury bar and lounge area aimed at providing the classiest customer experience. The Marketing Client Journey has been carefully designed to make buyer decisions easier and walk clients through the entire purchasing process, from their first visit to the showroom until their transition in the Pajurei 3 Residence Member Club.
Construction works for the first phase of the project, comprising 90 apartments, begin this fall and are scheduled for completion in Fall 2025. In the end, the project will feature 163 luxury living units, including 3-room Penthouses and 4-room Penthouses with their own private rooftop garden. Members of the Pajurei 3 Residence community will enjoy luxurious common amenities such as an outdoor pool with a barbecue area, a well-equipped fitness centre, a party room, English Courtyard, playgrounds, and a movie theatre where they can entertain and relax.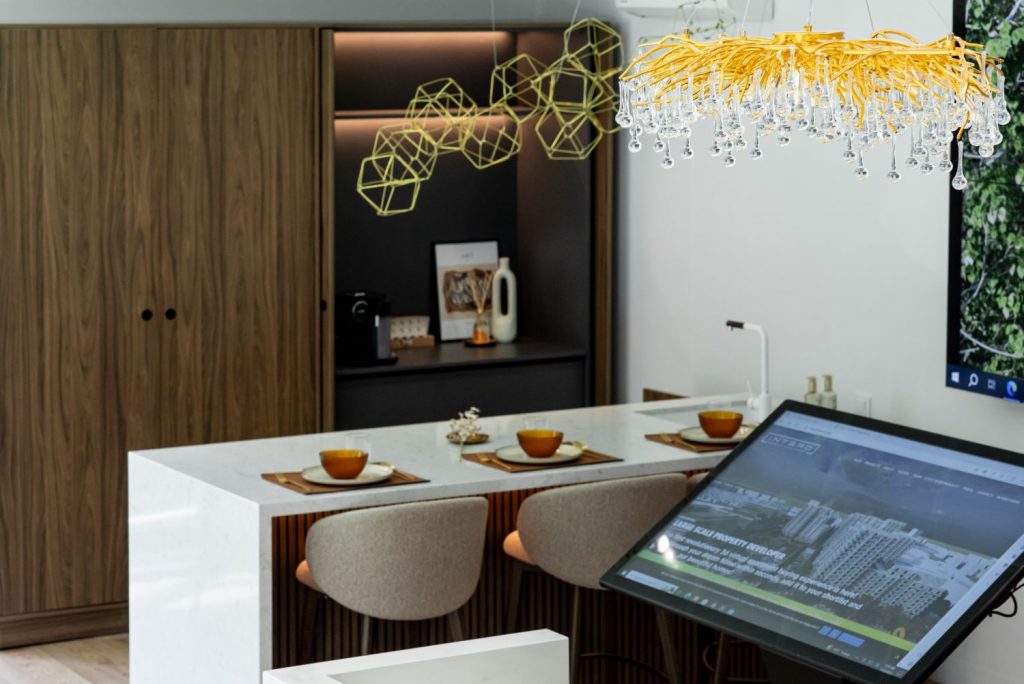 InteRo aims for the BREEAM Excellent Certification, having designed the project with careful consideration for a sustainable construction, aligned to the best health and security standards. Criteria being considered include reduced energy consumption associated with exterior lighting, integrated design, waste management to divert from landfills, incinerators for the waste generated from construction or renovation, as well as life cycle assessment for construction materials. Another lifestyle enhancer is the SMART HOME features implemented in all apartments during construction (cooling, heating, shading, light, irrigation – only for apartments on the ground floor/ penthouses, meter reading, security camera access and audio.)
Michael Topolinski III, founder of InteRo, adds: "We are excited to have reached this important milestone in our journey in Romanian Real Estate. Pajurei 3 Residence is a first-of-its-kind experience for Romanian clients, featuring next level luxury design elements and state-of-the-art technological innovation. Such a unique concept required a similarly unique, groundbreaking marketing experience and this is exactly what our marketing and design team led by Ashton delivered. I am proud to see InteRo remain committed to our promise to drive the overall growth of Romanian Real Estate market in terms of standards and civic responsibility. The showroom's Grand Opening last night was a memorable event and I want to thank our partners and our guests for having shared with us the excitement."
Designed in line with the Pajurei 3 Residence innovative concept, the Grand Opening was a technology-driven, interactive and entertaining event bringing together some of the most recognizable personalities of Romanian Real Estate, as well as top partners: SABON Romania, THE CONCEPT Real Estate Advisers, BuildGreen, Delta Studio, Modular Plus Romania, Bright Spaces, THRILL Republica, Chrono Rally Club, A2-Art To The Point, United Way Romania, and MetaWealth.
About InteRo Property Development
Established by the Topolinski investor family (father Michael and his three children – Michael, Tyler and Ashton), InteRo Property Development has been present in Romania for more than 15 years, helping to drive the overall growth of the local Real Estate market in terms of standards and civic responsibility.
The developer's list of partners includes the Romanian proptech startup Bright Spaces, the international property management company LGM Group, as well as brands like Skanska, Lidl, Balbec, Libra Bank, and private investors and global investment funds from North America, Asia and the nearby countries.
Landmark deals include the 2012 purchase of 78,000 sqm on Progresului for EUR 21 million, where Vulcan Value Center stands today, and the largest transaction of 2019, when they sold half of former Textila Dacia platform to Skanska Property Romania for EUR 23 million to build an office project.
InteRo recently became the first real estate developer in Romania to implement the Bright Spaces digital solution for its entire residential portfolio, currently at 480,000 sqm of total built area (204,000 sqm of office space and 2,788 apartments). As InteRo's portfolio grows, InteRoVerse will integrate all its projects in the virtual residential world.
The InteRo Property Development portfolio includes innovative and efficiently designed projects aimed at creating high-quality living and working spaces:
Further details available on https://intero.ro/
---
Trending Now