The largest business hub in the west of Romania, in Iulius Town Timișoara – 50 companies and more than 9,500 employees
---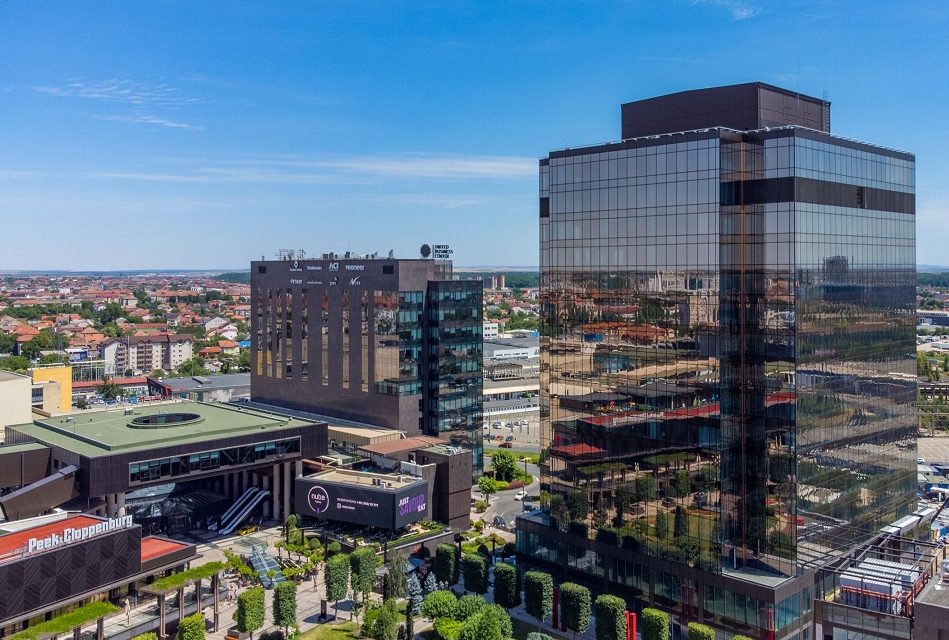 The largest business hub in the west part of the country, developed by IULIUS Company in the Iulius Town mixed-use complex, brings together some of the world's strongest 'intelligence' providers in the automotive and technology industry. The four office buildings under the United Business Center (UBC) brand have a leasable area upwards of 80,000 sqm and accommodate 50 multinational companies from three continents, with approximately 9,500 employees, who work here to deliver technologies and services used worldwide. These companies include Amazon, who recently relocated their Timișoara offices in the UBC 0 building opened last autumn.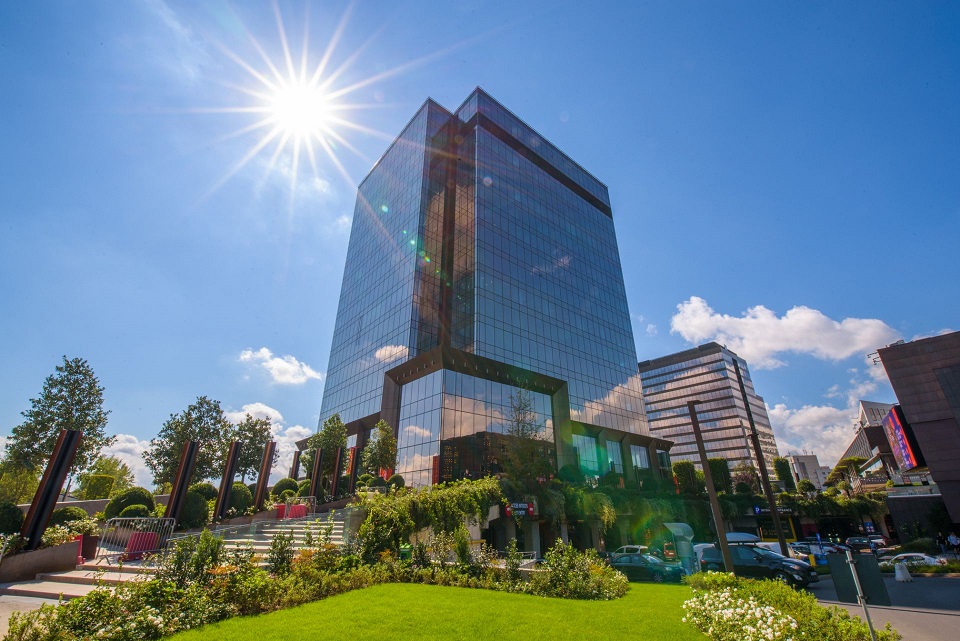 UBC 0 has a leasable area of 30,000 sqm, laid out on 15 floors, and epitomizes the new generation of premium office buildings in Timișoara, combining elements of contemporary architecture with state-of-the-art technical amenities, which have a major impact on the comfort of employees and the responsible consumption of resources. "Timișoara is an attractive city for companies wishing to develop in this part of Europe, due to the pool of talents with multiple specializations available here, and the largest business hub in the center of the country developed in Iulius Town is further proof. The mix of services, the facilities in the complex, the green office spaces measuring up to the highest of standards, and the work experience helped shape a strong and competitive community. We are proud to accommodate such a wide variety of specialists, who are helping to accelerate the business performance of the innovative companies that partnered with us in our mixed-use complex," said Laurenţiu Manea, Office Buildings Manager Iulius Town Timişoara.
Amazon's center in UBC 0 spans on 3,200 sqm, occupying the entire fourth floor and half of the fifth floor of the building, and includes several teams: Ring, Trusted Shopping Experience, Global Solutions and Risk Compliance, and Retail Business Services. "We've been investing in Romania for nearly 20 years, and this brand-new office in Timişoara represents another major milestone for Amazon's commitment to the country. This office, with state-of-the-art facilities, will be home to more than 100 people, working in our teams, who continue to develop cutting-edge technologies that improve our customers' lives", says Cristian Josan, General Manager of Amazon Development Center Romania.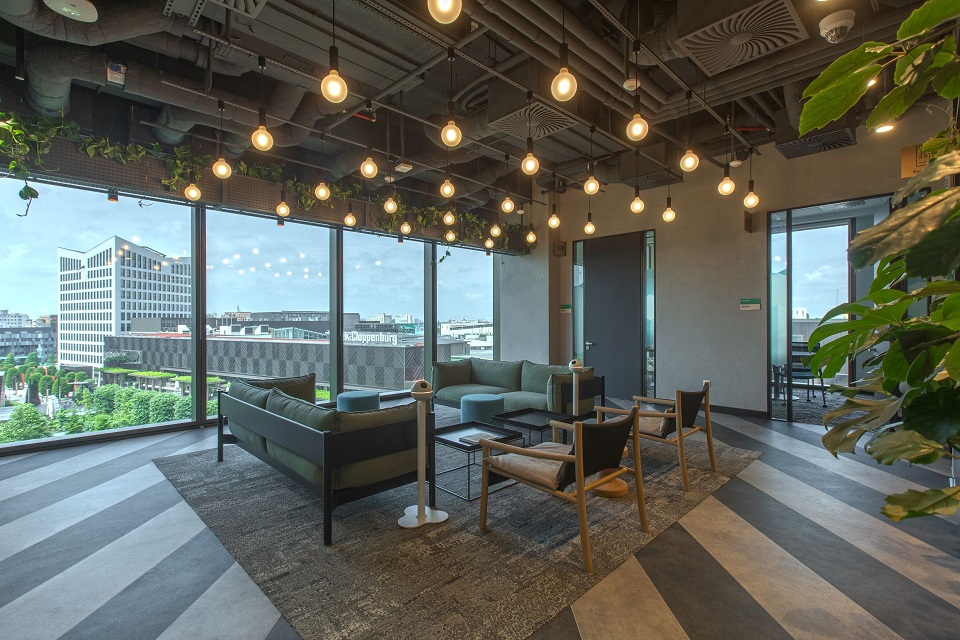 Ring, an Amazon company, has had employees in Timişoara since 2019. The team there supports on priority projects as Ring works to reimagine home security, bringing customers innovative solutions that provide peace of mind in and outside the home. Ring's mission is to make neighborhoods safer, and their devices, from Ring Video Doorbell to Ring Security Cameras, help extend the capabilities of traditional security options, by connecting security and smart devices from all over the home together.
In total, UBC 0 accommodates the operations of 19 companies in fields such as IT&C, automotives or engineering, and more than 4,000 employees benefit from the options provided by this eco-friendly building integrated in the Iulius Town mixed-use complex. They have access to many facilities close to their job, such as: the largest retail area outside of Bucharest (105,000 sqm and 330 stores), the most varied food&beverage offer provided in the same place, multiplex cinema, fitness center, hypermarket, food court, kindergarten and primary school, etc.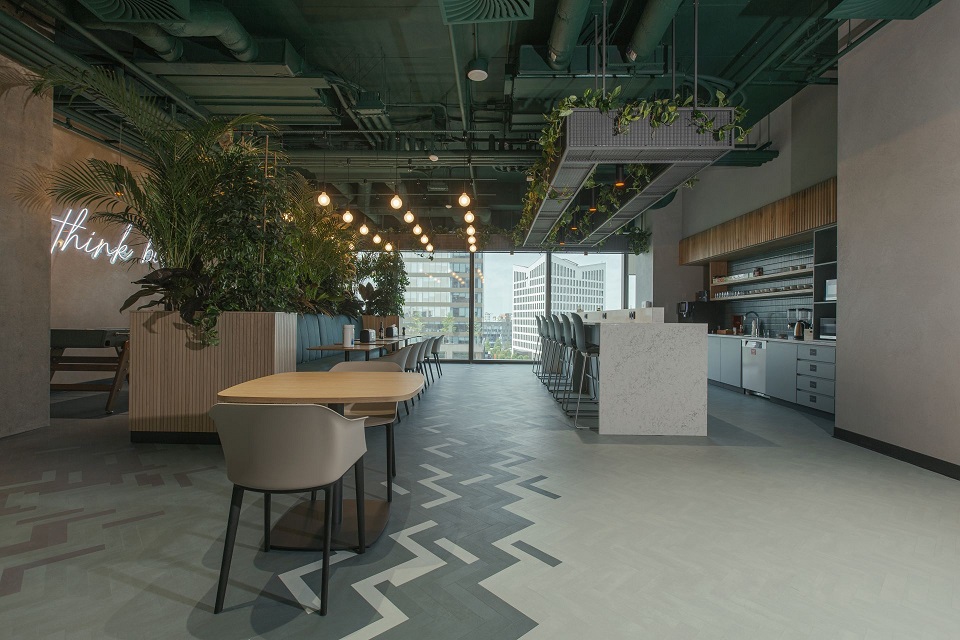 One advantage of the UBC offices is an urban garden integrated in the same project, which allows you to combine office work with outdoor relaxation, including a varied events calendar.
UBC 0 is the only building in Romania that was granted a double green certification, namely LEED Platinum in line with the LEED 2009 Core and Shell Development rating system, and EDGE Advanced by the US Council of Green Buildings.
About IULIUS
IULIUS Company is the only developer and operator of mixed-use urban regeneration projects in Romania, with more than 25 years of real estate experience and operating in four major Romanian cities, namely Iași, Timișoara, Cluj-Napoca, and Suceava. The investments made in Romania add up to more than 1.2 billion Euro.
The company portfolio comprises more than 310,000 sqm of retail premises in two mixed-use urban regeneration projects (Palas Iași and Iulius Town Timișoara), the only ones of this kind in Romania, the nationwide network of regional shopping malls (Iulius Mall – Iași, Cluj-Napoca, and Suceava), and the Family Market projects in Iași (Miroslava and Bucium). The projects are regional market leaders and draw more than 70 million visitors every year.
In just 10 short years, IULIUS came into prominence as one as the most active developers and operators of class A office buildings, creating regional business hubs and multinational creative communities under the United Business Center national brand in three major academic centers in Romania: Iași, Timișoara, and Cluj-Napoca. In total there are 15 green buildings with a total area upwards of 242,000 sqm, accommodating more than 80 companies and 25,000-plus employees.
The projects developed by IULIUS are sustainable concepts and the only ones to integrate extensive gardens, bringing nature close to the people, in the heart of their cities.
---
Trending Now