Adecco Romania has a new Country Manager: Francesco Zacchetti
---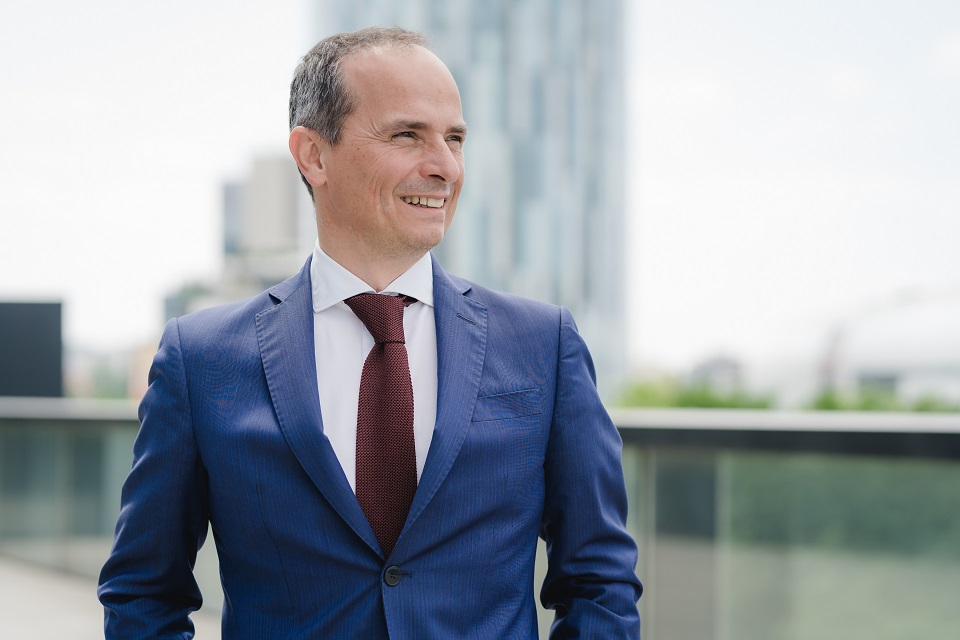 Francesco Zacchetti takes over the management of Adecco Romania. We are very confident that with Francesco's leadership and in-depth understanding of our business, Adecco Romania will drive innovation to our clients and candidates and accelerate further growth, while supporting our Future@Work strategy.
Adecco Romania, a leading provider of workforce solutions, is pleased to announce the appointment of Francesco Zacchetti as the new Country Manager, effective 12th of June 2023. In his new role, Francesco will be responsible for overseeing the financial results, successful operation and people leadership in Adecco Romania, as well as driving the development of new business opportunities.
Francesco Zacchetti, Country Manager Adecco Romania, declares: "I am thrilled to take on the role of Country Manager at Adecco Romania. With over 4000 temp employees and presence in 10 major cities around Romania, Adecco is one of the key employers in the local economy. I look forward to working closely with the talented team here, to build on the company's success, increase growth and deliver exceptional services to our clients and candidates. Together, we will further consolidate Adecco's position as a leader in the Romanian workforce solutions industry."
Francesco Zacchetti brings a wealth of knowledge and expertise to his new position, with over 20 years of comprehensive experience and leadership in big multinational companies. He joined Adecco Italy in 1998 as the Operation Manager, where he successfully managed all 150 branches, oversaw relationships with over 1000 clients and contributed to generating 150 million EUR in revenue.
Throughout his career, Francesco has demonstrated exceptional capabilities and has held multiple high rank positions. In 2005, he was promoted as Managing Director and CEO in prominent multinational companies, where he achieved remarkable success. In 2013, he assumed the role of Global Sales Director, showcasing his versatility and ability to excel in diverse environments. Since 2020, Francesco has been serving as an Operations Director, specializing in HR and Payroll services such as recruitment, employment and flexible staffing. Francesco has activated in key roles in various countries, such as: Italy, USA, Russia, China, Spain and Germany.
About Adecco Romania
Adecco România is the biggest player in human resources. The company manages over 4,000 people hired temporarily and services over 700 customers daily. The Adecco team in Romania has more than 140 people and the services offered have a wide variety, from recruitment and selection, outsourcing, mass recruitment, to outplacement and training.
About The Adecco Group
The Adecco Group is the world's leading talent and tech company. Our purpose is making the future work for everyone. Through our three global business units – Adecco, Akkodis and LHH – across 60 countries, we enable sustainable and lifelong employability for individuals, deliver digital and engineering solutions to power the Smart Industry transformation and empower organisations to optimise their workforces. The Adecco Group leads by example and is committed to an inclusive culture, fostering sustainable employability, and supporting resilient economies and communities. The Adecco Group AG is headquartered in Zurich, Switzerland (ISIN: CH0012138605) and listed on the SIX Swiss Exchange (ADEN).
---
Trending Now
You may also like