Florin Godean, Country Manager Adecco Romania: We are a people-centered company and in person interactions are fundamental to our success
---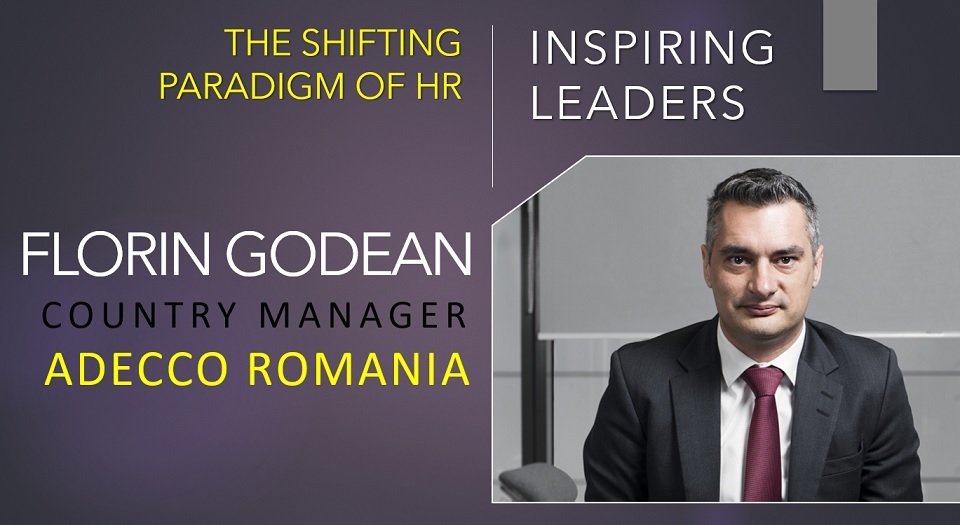 During the unprecedented difficult 2020 year and continuing in 2021, the HR and everything related to employees and employer branding have been of utmost importance for the companies' overall business development strategy. We talked to Florin Godean, Country Manager Adecco Romania to find more on the company's insights on HR and L&D programs and strategies, workplace culture and business-wise expectations this year.
Insights provided by: Florin Godean, Country Manager Adecco Romania
It is clear that the role of the HR departments has evolved significantly during the last year
Due to the sanitary crisis the HR priorities have shifted from mainly administrative to staff safety and retention. With the pushback of the pandemic HR departments are looking for flexible work solutions and wellbeing strategies to accommodate employees expectations.
At Adecco even before 2020 we had a flexible working frame for our colleagues. So we can't say that the remote-flexible work culture has taken us by surprise. Most of our colleagues have expressed their intentions to return as much as possible to office work while keeping the options of remote working. We are a people centered company and in person interactions are fundamental to our success.
Making the future work for everyone
For us, this is not just a slogan. We have a big responsibility for our clients, candidates and colleagues. We are experiencing an increasing demand for more complex HR solutions like outsourcing and training. As 2020 was a year with many learnings we are delivering and adapting to our partner's needs. Together with them we are preparing for the future with flexibility, resilience and mindfulness for most important part of a company: the people.
As a trend for the last 2 years, we can say that we are looking at a transformed labor market from the candidate's perspective
The lack of candidates is once again a problem but we noticed higher flexibility for reconversion from their side. Basically candidates are more opened for changing industries, a tendency that didn't really exist two years ago. If an organization makes sure that its employees are happy and engaged in the work activities then success will follow. For this communication of internal priorities and short term actions is key. From the beginning of pandemic we started having weekly calls with all our colleagues. We had honest discussions about concerns, changes and priorities. Gradually we switched to a bi-monthly general call but our intentions are to continue this trend as it proved to be a very valuable engagement tool for our team.
Even since before 2020 the enhancement of skills was a key priority for us
Adecco was already in a process of implementing digital tools in the HR solutions ecosystem. When offering 360 degrees HR solutions we are keeping in mind a balance between professional human input and the speed of digital processing. We think of technology as a complementary tool meant to handle tasks that don't require human input, so that our colleagues can focus on their core missions. Marketing automation, video interviewing, chatbots, search and match functions, all are part of our daily work flow.
For us at the moment it's important to bring our colleagues together at the office and to start experiencing the Adecco community feeling. For now this is the best employer branding activity we found that brings results.
Even since before 2020 the enhancement of skills was a key priority for us. Last year the importance of this activity was reaffirmed. The focus of our L&D strategy was and is on team management, inclusion and fair treatment for all, wellbeing and engagement, sales and marketing and any other specific business related topic. All of them have been designed according to the realities of new world of work with mindfulness of all challenges our colleagues had to face during the last year.
---
Trending Now
You may also like