Hotspot Skyhub has been shortlisted as finalist in the 11th Architizer Annual A+Awards 'Coworking Space' category, worldwide
---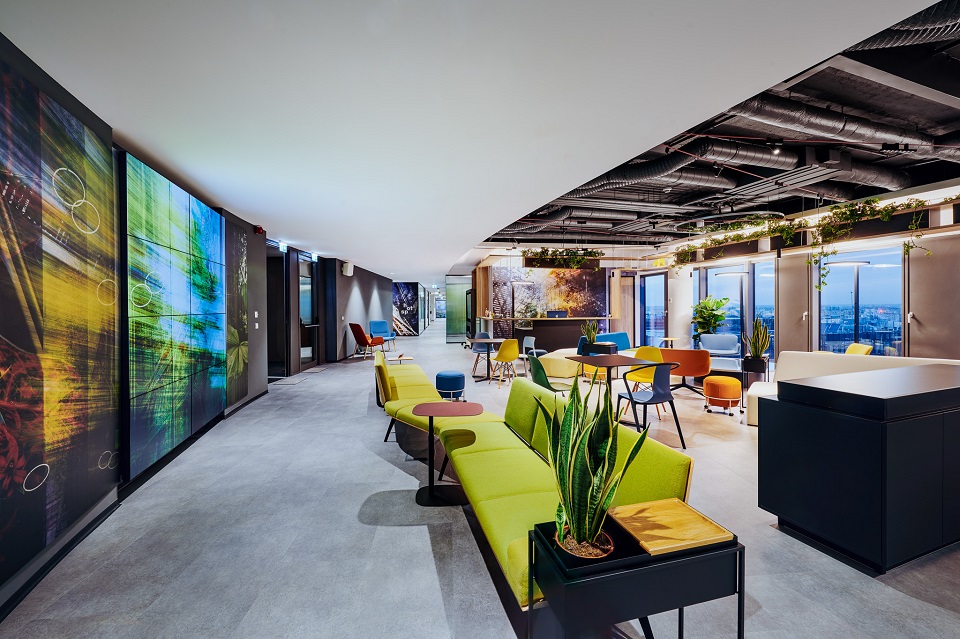 Located in the Orhideea Towers, HOTSPOT SKYHUB is the second of a series of high-standard coworking spaces in Bucharest developed by REC Partners and designed by Biroarchitetti – an architecture and interior design studio based in Milan, covering the whole range from architecture to interior and industrial design.
Hotspot Skyhub it is the result of the interaction among three main elements: an innovative and open-minded business concept; the experience accumulated through the development and operation of the first Hotspot; and the opportunities and constraints offered by the location.
Flooded with natural light, with openable windows and great views from every office, lush green and relaxation areas, Hotspot Skyhub has been recognized in the 11th Annual Architizer A+ Awards for its architecture and design, being selected as finalist in coworking space category.
The nomination highlights the key elements of Skyhub design as crafted by architects Stefan Davidovici, Elisa Mori and Camilla Guerritore. On one hand, it acknowledges how Skyhub combines the functionality of coworking spaces with exquisite design and meticulous architecture, bringing together green and human dimensions within its beautifully crafted lobby area. The layout of both floors is structured along the circulations dictated by the shape of the building. 'Piazza'-like elements, the main entrance lobby on the 14th floor and the relax area on the 13th floor, mark the circulations with clear, defined, full-of-character destination points. The reception area is defined by a continuous 'strip' of wood that in turn becomes a desk, a kitchenette, seating, and a planter. The relaxation area centers on two different spaces, the original interior green lounge designed by landscape architect Cornelius Gavril, and the open bar that overlooks the city.
On the other hand, the nominalization emphases the considerable effort of designing, detailing, and managing a space that was thought to bring the way of working within companies to a new level. Everything is well thought through and has a precise purpose, ensuring the wellbeing of people at work through three key elements: light, fresh air, and noise reduction. The office concept envisioned by Tudor Popp – founding partner of REC Bucharest and Hotspot – is setting new standards in office hospitality and offers an entirely new ecosystem for companies and their employees.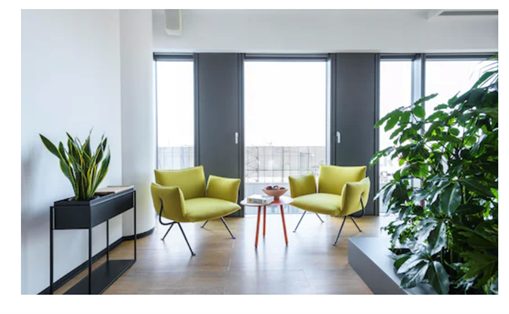 Marking its 11th anniversary, the Architizer A+ Awards is the largest awards program focused on promoting and honoring the world best buildings and spaces.
Source:
https://awards.architizer.com/a/page/about/about-aplus-awards#:~:text=The%20Architizer%20A%2BAwards%20is,bringing%20great%20buildings%20to%20life.
Vote the Skyhub project by registering at the link below and selecting 'coworking space' category.
Voting is open until Friday, May 12th.
https://awards.architizer.com/a/page/vote-now
Read more and explore the project: https://architizer.com/projects/hotspot-skyhub/
---
Trending Now