Cognizant Softvision opens new collaboration Hub in Iasi
---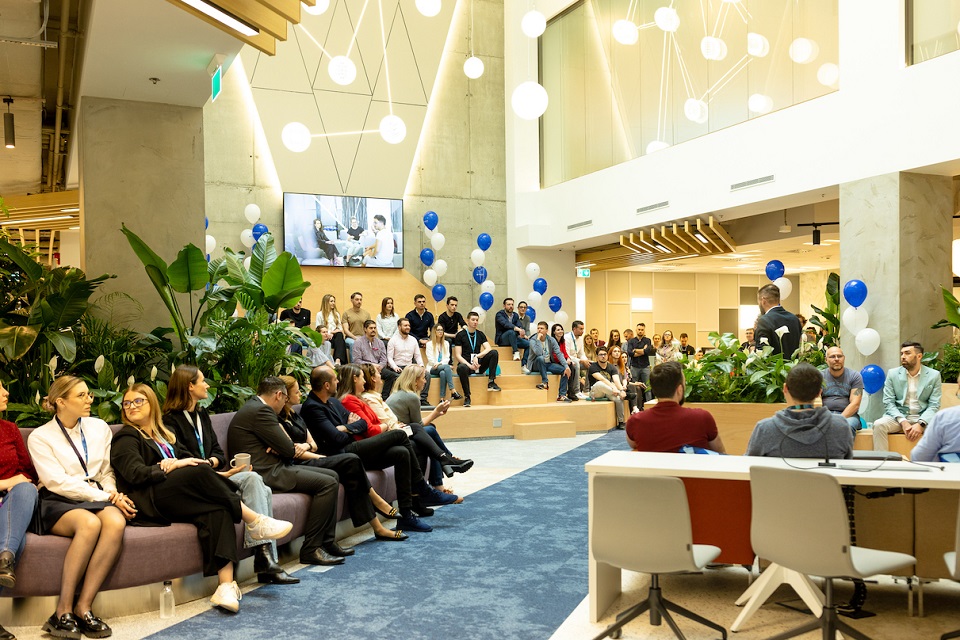 The new office in Palas Campus is home to almost 400 tech professionals   
Cognizant Softvision today announced the opening of a new studio in Iasi, Romania. Located in the downtown Iasi, the new office is in Palas Campus, developed in the Palas complex.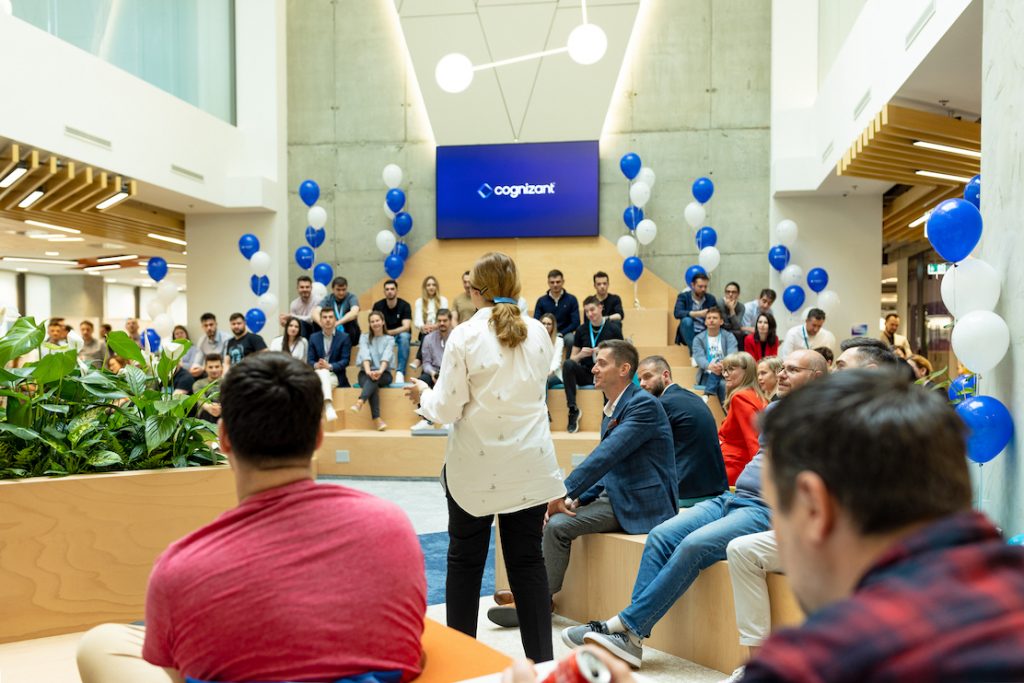 Cognizant Softvision is one of Romania's largest IT employers. With approximately 3000 sqm on the 1st floor, Cognizant Softvision's new office will welcome local employees to a great new experience. The office will offer associates the benefits of working together in collaborative and creative spaces, or smaller spaces for more individual, heads down activity. The hybrid working environment and studio concept offers the best experiences for talent, partners and clients, and emphasizes the importance of flexibility, mobility and collaborative work.
"We're constantly looking to improve and evolve our colleagues' experience while working from our collaboration hubs," said Mihai Constandis, Romania Country Manager. "Our hybrid working framework provides flexibility and takes the whole workplace collaboration to the next level. Our new office in Iasi will be home to nearly 400 professionals, and we look forward to providing each of them with a customized and personal experience that fits their lifestyle."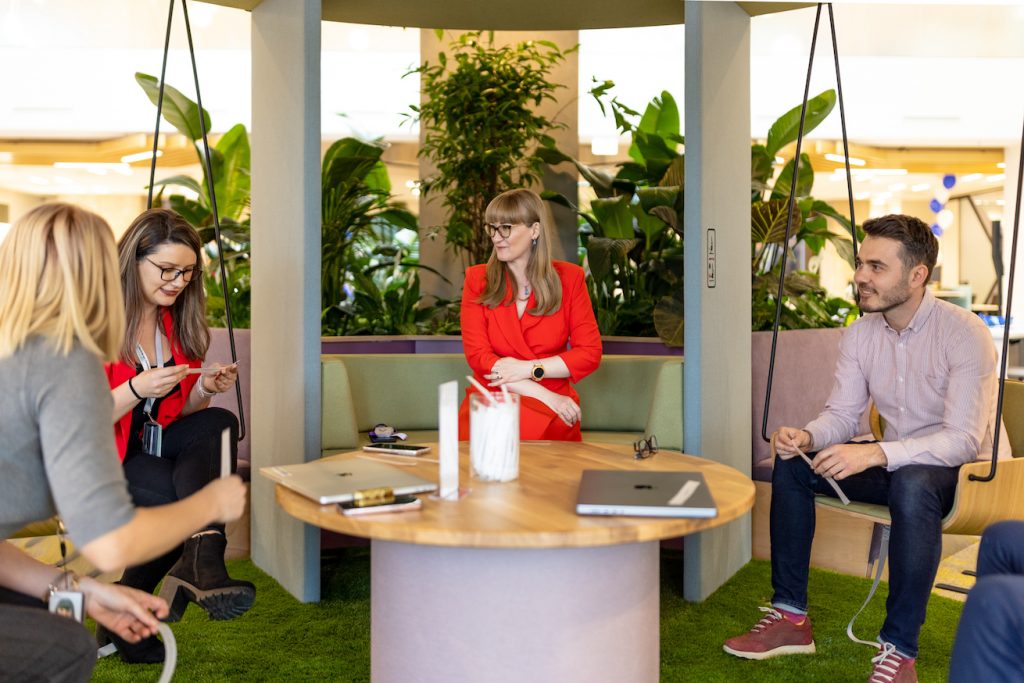 A city break experience in a corporate space 
The new Iasi Collaboration Hub offers talent, clients and visitors the best experience – a brand-new building, in the new "hotspot" of the city: Palas Campus. The core concept is designed around spaces that bring together collaboration practices and focused work, but also client workshops adapted to today's new reality as the approach to work and work-life balance has completely changed. In the new Collaboration Hub in Iasi, one can discover an entire "city," a metropolis that is populated, dynamic and diverse.
Employees can experience the new office through different hotspots: "Agora", with public events; "Innovation Labs" for the art of tech and innovation; "Community corners" for our technical teams and "Social areas." A city 'break' experience in a corporate space, yet vibrant, with personalized and purposedly built spaces for the needs of "inhabitants"/ employees.
25 years in Romania, 12 years in Iasi 
This year, the company also marks 25 years of operations in Romania, and 12 in the local Iasi market.
"Being part of this new business hotspot, right in the center of the city, will enable us to offer a creative and modern space that encourages our colleagues and community members to connect, collaborate, learn and use software technologies with purpose in their everyday work. This move will help with our future plans and demonstrates our appreciation for our colleagues' feedback regarding the constant evolution of the office experience and the ideal office location. The launch also coincides with our 25th anniversary in Romania and our 12th in Iasi," added Constandis.
At the Iasi opening, the company celebrated with activities such as a town hall meeting, workshops, and fun activities and contests to discover the new office's spaces "City within city," Kahoot anniversary themes, board games and Catan challenge.
Cognizant Softvision's IT professionals and designers provide development and digital transformation solutions used by top global clients. In Romania, the company is one of the largest IT employers, counting more than 2,500 technology specialists.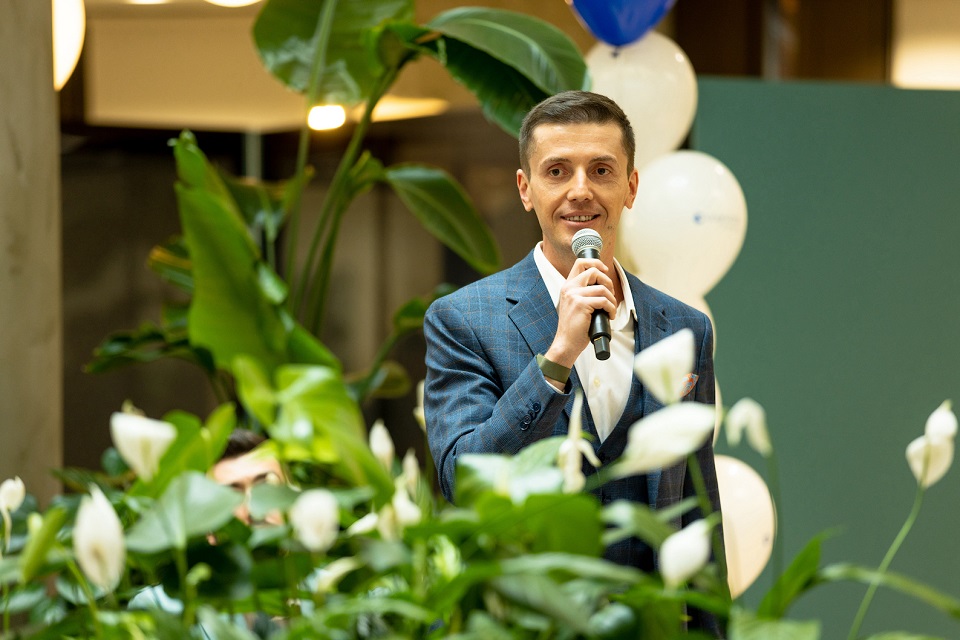 "Our specialists in Romania deliver transformative solutions, engineering and evolving modern software products that drive business performance for various industries like banking and financial services, insurance, pharma and health sciences, automotive, retail, manufacturing or consumer goods," said Matei Neagos, Romania Head of Delivery.  
In Romania, the company has offices in Cluj-Napoca, Bucharest, Iasi, Timisoara and Baia Mare.
"The IULIUS and Cognizant partnership strengthens Iasi as one of the more competitive business centers in the country. Cognizant, a global leader in technology and professional services, joins other giants in the IT&C industry who have chosen Palas Campus for the development of powerful centers," said Ionut Pavel, Office Buildings Manager Palas Iasi & Palas Campus. "We strongly believe that Cognizant employees will enjoy great benefits here, including modern and green office spaces, as well as new and better services within the new complex and in the immediate vicinity of the Palas complex."
About Palas Campus
Palas Campus, developed by the IULIUS company in the center of Iasi is the largest office building in Romania in terms of surface area, with 60,000 rentable square meters. The office complex is 100% rented by large international IT&C, automotive, banking and health & pharma companies. The campus is an energy-efficient building, it has outdoor coworking spaces, a new food market concept with restaurants, cafes and terraces, a medical hub, a service area to facilitate the promotion of local producers, bicycle parking spaces, as well as spaces for showers and changing rooms.
---
Trending Now
You may also like