Hirings will continue in 2023 – 88% of employers plan to hire permanent staff in 2023. Hays Romania salary guide 2023
---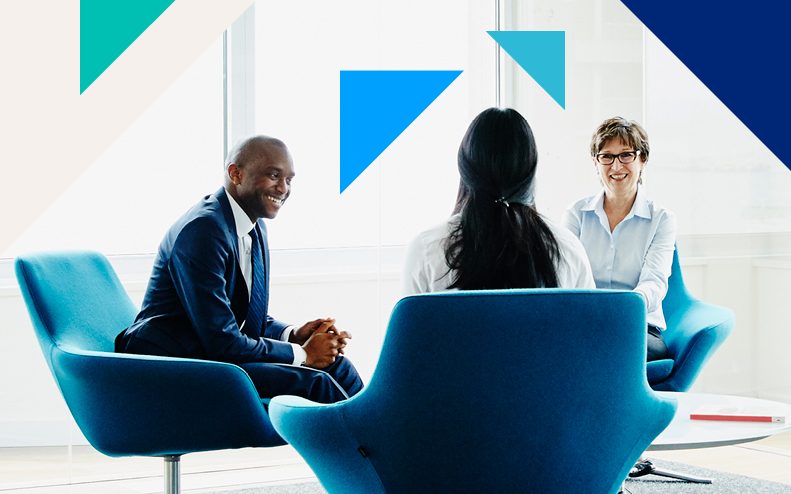 Despite the challenging political and economic context, and the cautious approach of employers and employees, the labour market is expected to remain stable in 2023, according to a recent study by Hays Romania. The study, which was based on a questionnaire launched in the last quarter of 2022, revealed that up to 88% of employers plan to recruit permanent qualified staff in the next 12 months, while 58% of organisations identified skills shortage as their main challenge in the previous year.
However, retaining and attracting skilled workers will continue to be a challenge, given the wage pressures and skills shortages that persist across most industries. Even so, many organisations are focused on rebuilding teams, developing businesses, or expanding locally or internationally. All of these objectives require specialised and qualified personnel, leading to multiple recruitment processes.
One reason for the moderately positive forecasts for the labour market is the greater flexibility of companies and their ability to adapt to new challenges. Employers are less likely to react as strongly and negatively to potential crises than during the pandemic. Although cost optimisation remains on their agenda, they are aware of the value of efficient and competent teams. They are therefore not excluding hiring from their plans for 2023, nor do they express a desire to make layoffs.
Overall, the labour market has been shaken by recent events, but many organisations are determined to move forward and grow, and they recognize the importance of attracting and retaining skilled workers to achieve these goals.
Mirela Pașculea, Recruitment Team Leader for Life Sciences and HR, notes: The human resources market is on an upward trend compared to the previous two years. Many organisations have begun expanding their businesses, which has led to a significant increase in the number of employees and consequently, a high demand for HR experts. In 2022, organisations across various industries prioritised developing and building their internal teams, which generated a greater demand for skilled professionals, and this trend is expected to continue in 2023."
What kind of roles are you recruiting for in 2023?[1]
| | |
| --- | --- |
| Permanent employees | 88% |
| Freelancers and/or contractors | 14% |
| Temporary contract employees | 12% |
| We are not planning to recruit | 7% |
SKILLS SHORTAGE – THE MAIN OBSTACLE TO ACHIEVING STRATEGIC OBJECTIVES
In 2022, the biggest challenge facing organisations was to maintain a satisfactory retention rate for core staff and build teams in the face of rising operational costs. The lack of talent and difficulties in retaining employees were major obstacles to achieving strategic objectives. It is anticipated that skills shortages will continue to impact employers searching for experts with key skills and abilities, while professionals are expected to maintain a strong bargaining position.
As organisations focus on growth and development in 2023, the demand for skilled professionals is expected to remain high. This trend is likely to result in increased competition among employers, as they strive to attract and retain the most qualified candidates. Despite this, professionals are expected to continue to have the upper hand, as they have the ability to choose from a variety of job opportunities, negotiate better salaries and benefits, and seek out roles that align with their career goals and values.
Which of these statements best describe the labour market in 2022?[2]
| | |
| --- | --- |
| There is a shortage of skilled professionals | 58% |
| Competition from other employers is very fierce | 42% |
| There is an overall candidate shortage | 38% |
| All candidates have unrealistic salary requirements | 38% |
| Overall, there are more candidates applying for jobs than in the past | 15% |
| There is a shortage of entry-level candidates | 9% |
| The number of entry-level candidates is sufficient | 9% |
| The overall supply of employees is sufficient | 8% |
| The supply of skilled professionals is sufficient | 5% |
| None of the above | 4% |
| Immigration restrictions have reduced our talent pool | 3% |
SALARIES – ARE ORGANISATIONS PLANNING PAY INCREASES?
In 2022, despite the challenges in the labour market, the trend of annual salary growth continued with a standard increase of 5-10%, which was funded either by current profits or growth in 2021-2022. Employers are aware that in the current environment of double-digit inflation, additional salary scale changes will be required to maintain high attraction and retention rates.
As organisations look towards 2023, salary growth remains a top priority, with only 16% of employers stating that wages will stagnate. On average, salary increases are expected to range from 10-15%, depending on the industry and additional factors such as individual performance, level of responsibility, and seniority. Some companies may raise wages solely for key employees or extremely difficult-to-recruit candidates. Employee expectations for salary increases are higher, with most employees hoping for increases of between 15-20%, particularly due to the rate of inflation.
To maintain a competitive edge in the labour market, employers need to be flexible and adaptable to the changing economic landscape. Offering competitive salaries and benefits packages, as well as creating a positive work environment, are key factors in attracting and retaining top talent. As the labour market continues to evolve, it is important for employers to stay up to date on industry trends and best practices to remain competitive in the search for skilled professionals.
EMPLOYER PERSPECTIVE
In 2023, how do you expect salaries/rates of pay within your organisation to change?
| | |
| --- | --- |
| Increase by 20% or more | 3% |
| Increase by 15% to 19.9% | 9% |
| Increase by 10% to 14.9% | 22% |
| Increase by 5% to 9.9% | 34% |
| Increase by 2.5% to 4.9% | 10% |
| Increase by up to 2.4% | 5% |
| Stay the same | 16% |
| Decrease | 1% |
EMPLOYEE PERSPECTIVE
In 2023, what percentage increase in pay would you consider satisfactory?
| | |
| --- | --- |
| Increase by 20% or more | 37% |
| Increase by 15% to 19.9% | 25% |
| Increase by 10% to 14.9% | 21% |
| Increase by 5% to 9.9% | 9% |
| Increase by 2.5% to 4.9% | 3% |
| Increase by up to 2.4% | 1% |
| Stay the same | 3% |
| Decrease | 1% |
ABOUT THE REPORT
The third edition of Hays Romania Salary Guide has been based on research into the perspectives of more than 400 employees and employers across Romania, data from recruitment processes carried out by Hays Romania in 2022 and insights and opinions from industry experts.
The guide is bilingual and can be downloaded HERE.
INFORMATION ABOUT HAYS ROMANIA
Hays Romania is a part of Hays plc, the world's largest specialist recruitment agency, recruiting qualified, professional and skilled workers. Today, with more than 50 years of recruitment experience, the Group operates out of over 266 offices in 33 countries.
Hays Romania started its journey in 2015 in Bucharest, and has since grown into one of the leading specialist permanent recruitment companies in Romania. We passionately support our aim of powering the world of work through the placement and professional development of skilled workers operating in various market areas.
---
[1] Please note that totals add up to more than 100% as respondents could select more than 1 answer
[2] Please note that totals add up to more than 100% as respondents could select more than 1 answer
---
Trending Now
You may also like