Creative & Bright: Human factor, responsible for 50% of a successful digital transformation of companies
---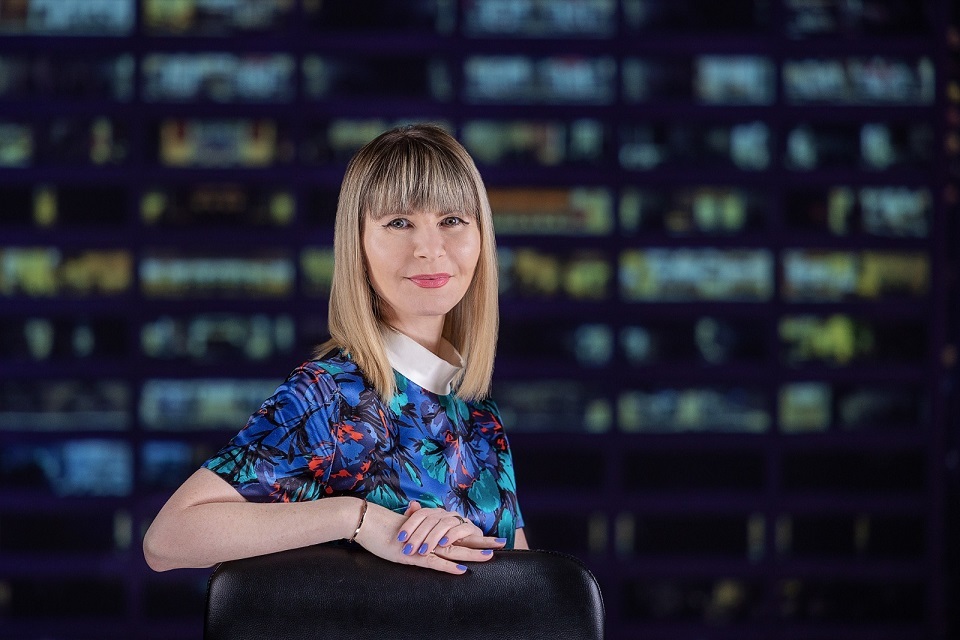 Creative & Bright, one of the major players in the business consulting and training market, is taking its the strategic partnership with technology company Stadler & Partners to the next level and announces a new operational model in Romania, based on human factor.
Companies waste the potential of technology by directing most of the resources to digital solutions, without paying attention to the human factor, which is responsible for approximately 50% of the success of digitalization of companies, according to Creative & Bright data.
Also, only 16% of digital transformation programs run by companies manage to be successful, according to a McKinsey&Company study. Ignoring or low involvement of the human factor most often leads to failures or short-lived results.
Creative & Bright proposes a new model that approaches three important dimensions of a business: the culture and preparation of employees for the entire process of transformation and change, the optimization and the improvement of processes execution by adopting automation solutions.
 "Digital transformation is, first and foremost, a mindset transformation. Through this partnership, we aim to optimize processes, not to rush people, because doing things faster does not mean just to speed up, but to be more efficient. Through the solutions offered, processes become less complicated, easier to understand and execute, and the quality increases. At the same time human errors are reduced and revenue and cash flow accelerates. We train people and create the culture to support all of this, giving people new opportunities for growth so that they reach and manifest their true potential", said Dana Tudor, founder Creative & Bright.
Through the partnership with Stadler & Partners, the company wants to provide an ecosystem that focuses on the training of the employees, so that they can embrace the new way of thinking and technology augmented working.
Creative & Bright and Stadler & Partners services are aimed especially at companies with more than 200 employees, whether they are local or subsidiaries of some corporations. Some of the biggest challenges faced by these companies are those related to the development of an organizational culture to support digital transformation.
"The role of technology in organizations is to support people in maximizing business results. By partnering with Creative & Bright we provide our customers an end to end offering with a single point of contact. We propose a new generation of operational model based on technology – starting from people, to the implementation and maintenance of optimal technical solutions. We look carefully at processes, identify which activities make sense to be performed by people, and which activities represent repetitive work that should be automated. Basically, we give people the opportunity to focus on those activities that generate maximum value for the company", said Denis Stadler, founder Stadler & Partners.
Digitization and automation generate a whole range of benefits, including reducing the time required to execute processes, increasing productivity and quality of work, and improving the level of satisfaction among employees and customers.
In addition, companies that have focused on talent identification and people development can now cover more than 70% of their digital needs by developing new skills.
The new partnership offers to the companies, in the first stage, recommendations based on a complex analysis of business processes and organizational culture. Next, the company's employees go through a training process in what the entire digital transformation of the company entails, an essential step for streamlining operations. At the same time, IT teams work to develop optimal technical solutions.
"An important component of this ecosystem is the identification of the optimizations that must be done in a company. Effective use of optimization tools can reduce process cycle time by 25-80%, reduce defects/rework by 10-45% and increase sales by 10-35%. The financial impact being a significant one, also depending on the size of the company", also said Aurelian Iuscu, founder Business Future Solutions, another company from this Creative & Bright partner ecosystem.
Solutions developed through this partnership combines practical training and role design for each employee during projects with engaging learning experiences and practical applications.
The programs are flexible and tailored to the needs of organizations, whether we're talking about new skills within digital teams or full digital transformation programs.
About Creative & Bright
Founded in 2012, Creative & Bright is one of the most important players in Romania and the Republic of Moldova in the creation and implementation of people development programs in companies, with internationally certified training programs. Creative & Bright implements projects with Process Communication Model and Mental Toughness (with international accreditations) and has developed its own high-impact products. Creative & Bright has expertise in key industries such as telecom, pharma, banking, retail. In its 11 years of activity, Creative & Bright has worked and continues to work with some of the most important players in various industries, with employees from executive levels to board members.
About Stadler & Partners
Founded in 2010, Stadler & Partners is a provider of technological solutions established on the local and international market. Stadler & Partners redefines the way companies use technology to do business and increase their competitiveness in the market, by providing practical and impactful software products and services in improving operational efficiency. Stadler & Partners is also a partner with Microsoft and UiPath, and has developed over time the necessary expertise to successfully implement complex innovative projects, which are based on the latest generation solutions provided by these companies – and not only that.
https://www.stadlerpartners.com/
---
Trending Now