Endava opens a new office in Craiova and consolidates ElectroPutere Parc as the largest IT hub in Oltenia
---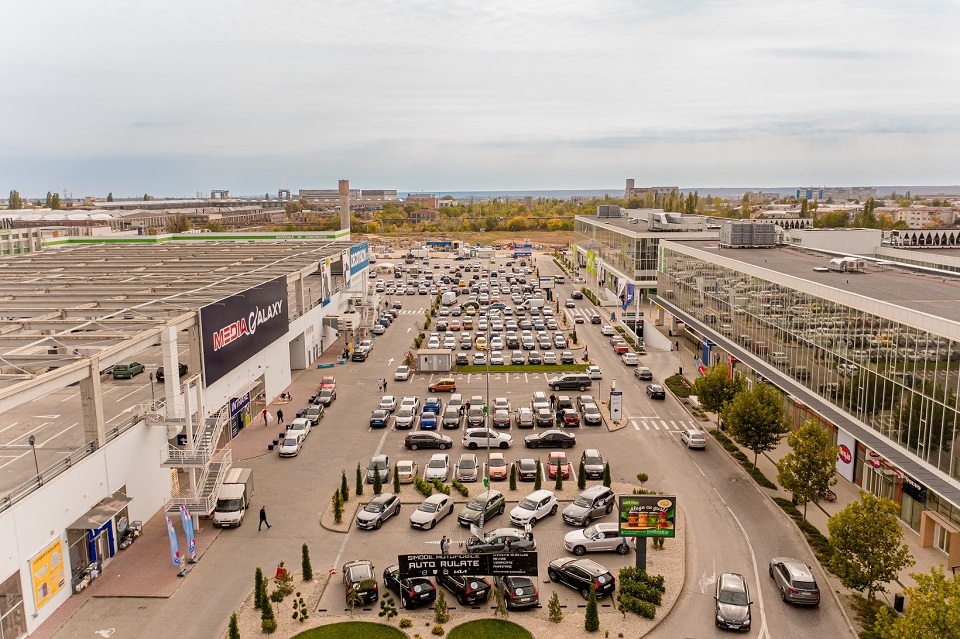 French real estate group Catinvest announces ElectroPutere Parc's consolidation as the main innovation and technology hub in Oltenia, with the inauguration of the new office space of British software services company Endava, occupying an area of approximately 500 square meters on the second floor of Building A. Occupancy in Building A within ElectroPutere Parc complex exceeds 95%, as Catinvest continuously invests in creating productive and collaborative working environments for employees, providing facilities of the highest standards with a focus on safety and flexibility.
Craiova is becoming a more and more important centre for IT developments. The main asset of the Capital of Oltenia is the well-trained IT and software workforce, alongside the presence of a competitive and stable business environment and the existence of an international airport. Besides Endava, present with operations in Craiova from April 2021, other companies such as Hella, Ubisoft or Operative also signed leases with the French real estate group Catinvest, which owns and manages ElectroPutere Parc.
The new Endava office dedicated to IT professionals in Craiova, inaugurated on 9 March, covers specialisations including software development, software testing, project management, application management, business analysis, and related departments. Currently, the company employs over 3,500 people in Romania, working for various clients in industries such as payment processing, financial services, TMT (Technology, Media and Telecom) and logistics. At 31 December 2022, Endava had over 12,100 employees in offices in Asia-Pacific, Middle East, North America and Central and Western Europe and delivery centers in Argentina, Bosnia and Herzegovina, Bulgaria, Colombia, Croatia, Malaysia, Mexico, Moldova, North Macedonia, Poland, Romania, Serbia, Slovenia, Uruguay and Vietnam.
"The opening of this office is part of our strategy to constantly grow our business locally, as well as to meet the needs of our colleagues. The office space in ElectroPutere Parc offers multiple facilities for both individual and team work, encouraging creativity and collaboration, while the relaxation areas allow for much-needed breaks. The location combines the company's values with a local touch, through the design that highlights places specific to the area, such as Romanescu Park, ElectroPutere Plant, Oltcit Plant or football", says Calin Constantinov, Location Lead Endava Craiova.
Further development plans include additional retail, and other services such as co-working spaces and aparthotels with a total investment budget of almost 60 million euro over the next 2-3 years, contributing to the development of the region.
"At Catinvest, our objective is to permanently develop ElectroPutere Parc, offering residents of the area and local businesses an extremely well-positioned and very accessible hub for professional and shopping activities, restaurants and leisure. We are very proud that international IT companies such as Endava, Hella, UbiSoft and Operative have chosen ElectroPutere Parc to locate their development centers in Craiova. I am convinced that the potential of ElectroPutere Parc as the main IT hub of the Oltenia region will increase in the near future, and that is why we are already working on a new mixed-use building, which will bring another 17,000 square meters of class A office space", said Bertrand Catteau, the president of Catinvest Group.

The French real estate group Catinvest, which owns and manages ElectroPutere Parc, also owns and manages several other shopping centers in Romania – the shopping malls Carrefour Orhideea and Cora Pantelimon in Bucharest and Carrefour TOM in Constanța – as well as in Eastern Europe – Auchan Savoya Park from Budapest and Tesco Borska Pole from Plzen. Catinvest also operates on the residential and commercial market in France. In total, Catinvest owns and manages more than 525,000 square meters of premises in France and Eastern Europe.
---
Trending Now