Limitless Agency: The digital marketing market is making a spectacular comeback after last year's inflation. We have demand growth of almost 100% in early 2023 compared to the first half of 2022
Posted On February 28, 2023
---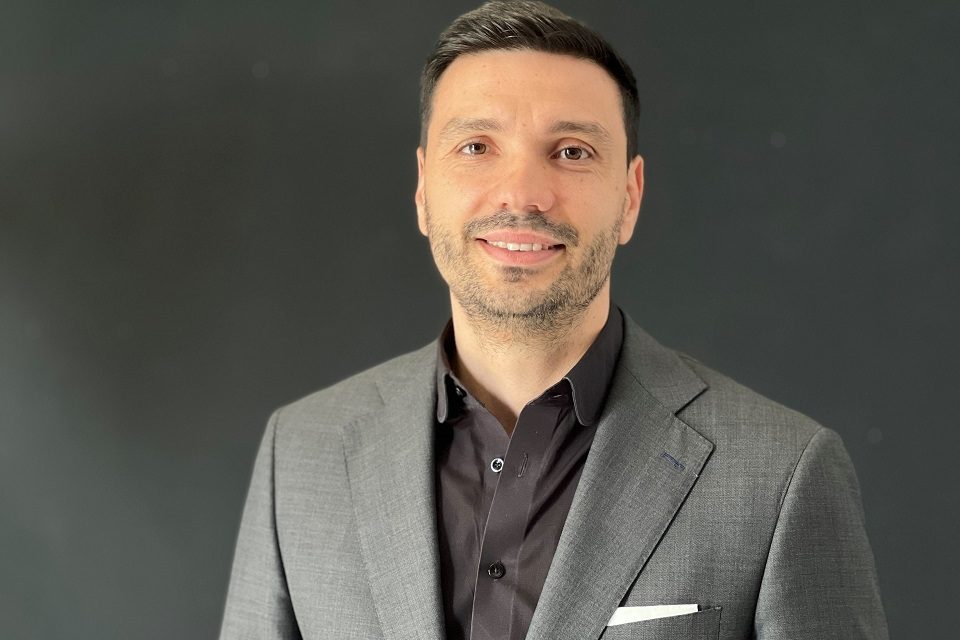 Limitless Agency, one of the largest digital marketing agencies in Romania, market leader in marketing technology and PPC and SEO services, predicts that the digital marketing services market will recover spectacularly in 2023, after last year's inflation. The company records an almost 100% increase in demand for PPC and SEO services at the beginning of 2023 compared to the first half of last year and estimates a 30% increase in turnover to 4.2 million euros by the end of the year.
The two-fold increase in interest in digital marketing services is driven by accelerated growth in online sales at the start of the year, after ecommerce growth in 2022 was lower than in other years amid high inflation. Thus, currently, Limitless Agency has almost 400 clients from fields such as fashion, home&deco, IT&C, pharma, DIY, and others, for which it has over 3,000 online campaigns underway.
According to a Limitless Agency analysis, the biggest increase in demand is for SEO (Search Engine Optimization) services, which represent 60% of Limitless Agency's business and which in 2023 campaigns brought an 84% increase in performance. The demand for SEO services is followed by the demand for PPC (pay-per-click) services, which represent 40% of Limitless Agency's business.
"If in 2021 interest in digital marketing services decreased by 7%-10% compared to the previous year, in 2022 the demand for online advertising began to increase, the peak being reached in August, when a 30% increase was recorded compared to 2020. After last year's inflation, in 2023 the market shows a spectacular trajectory, with a 35% increase compared to December 2022 and with almost double interest compared to the first half of last year", declares Daniel Slăvenie, Limitless CEO & Partner Agency.
In 2022, the budgets invested in digital marketing increased by 6.3%, to over 600 million euros, according to Meltwater data. Of these, over 220 million euros, up 5.3% compared to 2021, were invested in Search ads and over 213 million euros, up 5% compared to 2021, were invested in banner type. In total, the online and offline advertising market in Romania amounts to over 610 million euros.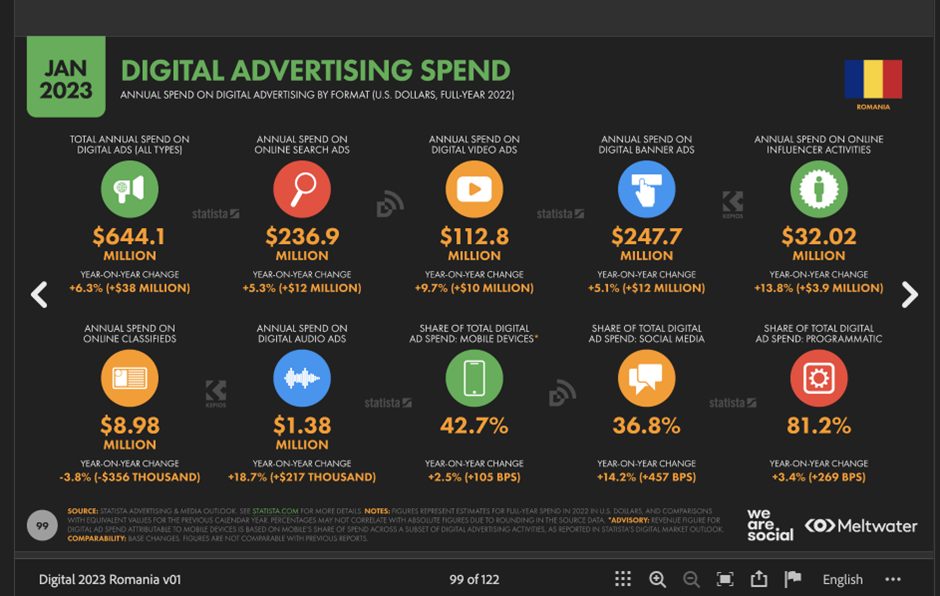 According to the representatives of Limitless Agency, the evolution of the digital marketing market depends almost exclusively on the evolution of the e-commerce industry. Thus, the beginning of the year indicates a return to the growth of Romanian e-commerce, in which online entrepreneurs are more and more willing to invest in promoting their stores, in which more and more e-commerce start-ups enter the market from Romania, and in which the existing businesses further strengthen their position in the market, given that the competition in e-commerce is getting tighter.
Thus, companies allocate monthly budgets between 1,000 euros and 200,000 euros for advertising services through PPC campaigns (Google Shopping Ads, Facebook Ads) and SEO campaigns, aiming at increasing the number of customers, increasing sales, and average order value, but also increasing brand visibility.
In conducting advertising campaigns and analysing online data, advanced technologies, especially those based on artificial intelligence, are increasingly used to increase traffic in online stores and the value of sales. Thus, in recent years, Limitless Agency has increased the adoption of artificial intelligence in the company's processes, mainly using the TRUDA platform, the most advanced technology for analysing data and product performance in an online store, to generate higher sales for customers.
"2023 is the year of artificial intelligence (AI), which has gained a lot of momentum in recent months. Both marketers and entrepreneurs will have a lot to gain by using these tools to improve internal processes. We started using and testing several solutions to streamline daily tasks and improve SEO and Google Ads and Facebook Ads campaigns, with very good results through TRUDA technology, which provides complete and complex product analysis which bring sales and profit and those which do not bring results", adds Daniel Slăvenie, CEO & Partner Limitless Agency.
Thus, in 2023, Limitless Agency will invest even more in the adoption of artificial intelligence in agency processes, in the optimization of ad creation processes for campaigns and in real-time analysis of sales in online stores. With the new investments, the company wants to strengthen its presence in the local digital marketing market and expand into Europe and the United States.
About Limitless Agency
With over 10 years of digital marketing expertise and results achieved for 2,500 companies, Limitless Agency offers a full range of advertising services – SEO, PPC, online campaign creation, strategy, implementation, and automated marketing. With a strong team of over 100 digital marketing experts, Limitless Agency creates impactful digital campaigns for companies in the fashion, home&deco, IT&C, pharma, DIY, and other industries, using advanced techniques and innovative methods to increase business profitability. The company manages budgets of 40 million euros annually and is a partner of Google, Meta, Tik Tok and Huawei Ads.
---
Trending Now