Veeam releases new Veeam data platform to keep businesses running as ransomware continues to increase
Posted On February 14, 2023
---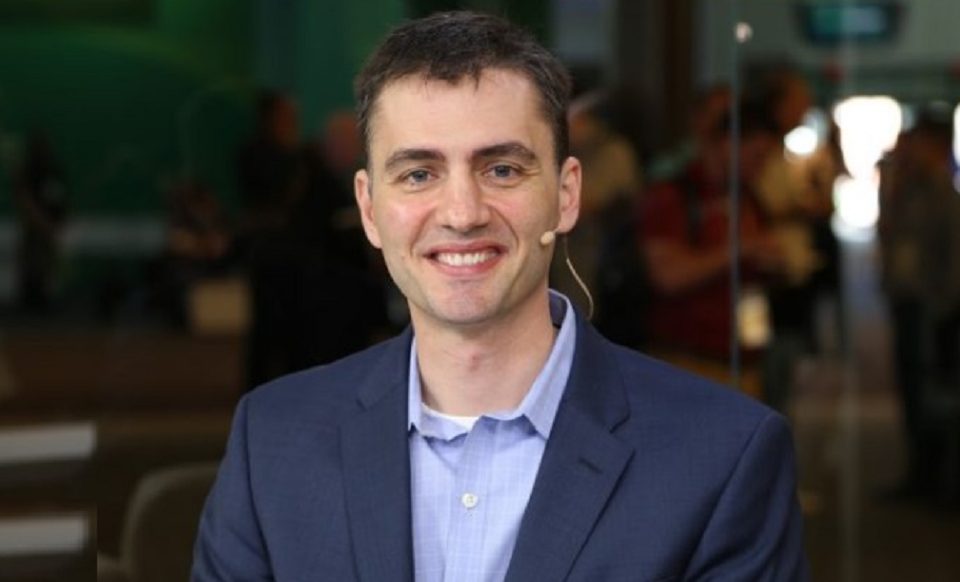 Veeam® Software, the leader in Modern Data Protection, today announced the NEW Veeam Data Platform, a single platform delivering more advanced data security, recovery and hybrid cloud capabilities than ever before. The Veeam Data Platform, which includes Veeam Backup & Replication™ (VBR) v12, provides best-in-class secure backup and fast reliable recovery that keeps business running. It brings together the latest features offered from Veeam into a single robust solution that is offered in three enterprise-grade editions for protecting Cloud, Virtual, Physical, SaaS and Kubernetes applications across complex and expanding IT environments and the increasing set of challenges facing every organization from outages to errors and ransomware.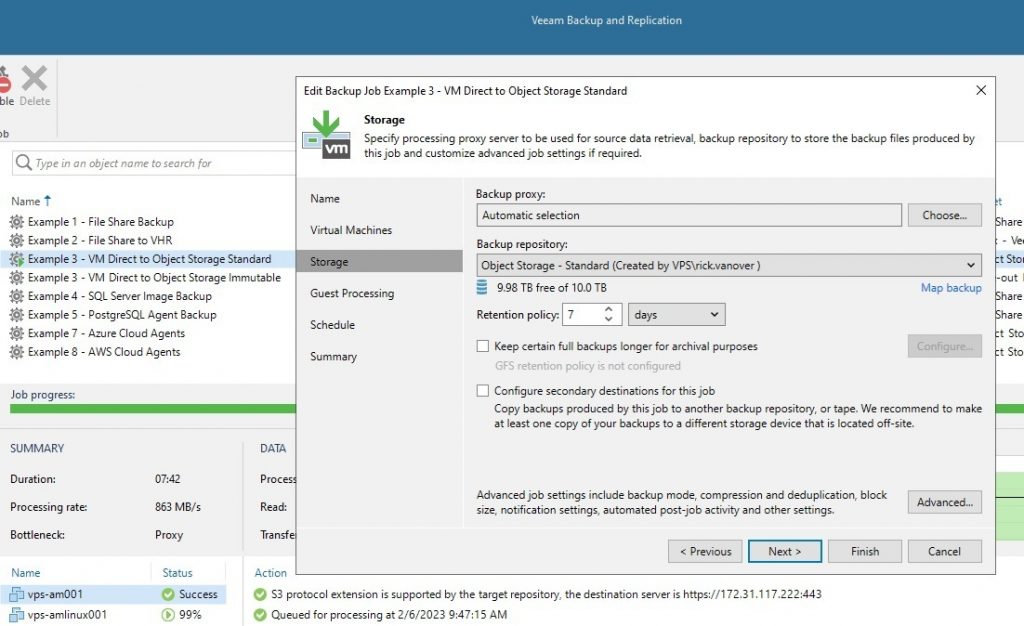 Veeam Data Platform delivers the three key requirements to keep a business running: data security, data recovery and data freedom to backup and use data from anywhere without platform or cloud lock-in. There are three enterprise-grade editions: Foundation, Advanced and Premium. All editions contain Veeam's award winning VBR and Instant Recovery; Advanced and Premium editions also deliver advanced resiliency features including monitoring, analytics and recovery.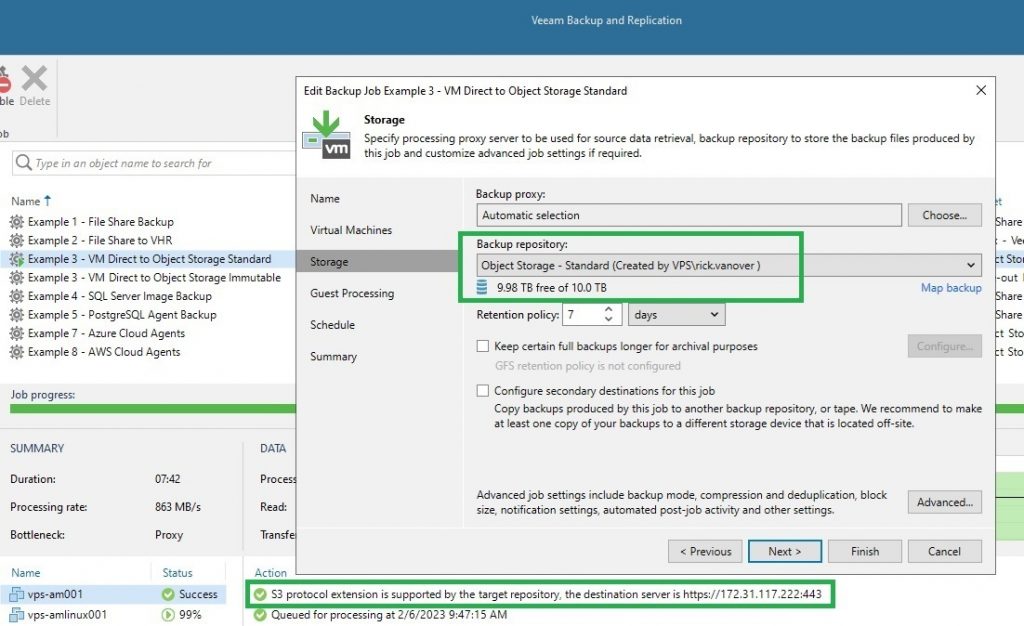 "Organizations are more vulnerable than ever. Over the past twelve months, 85% of organizations were attacked at least once; up from 76% in last year[i]," said Danny Allan, CTO and Senior Vice President of Product Strategy at Veeam. "We understand IT leaders feel they aren't sufficiently protected and as IT environments continue to grow more complex and demanding, it's now obvious that Modern Data Protection must be integrated into the overall cyber preparedness plan. The Veeam Data Platform brings the best of Veeam solutions together to deliver a single platform with relentless security, reliable data recovery and trusted data freedom, and is designed to give our customers the choice to leverage the right solution that fits their needs and keeps their business running."
All editions of Veeam Data Platform leverage the very latest industry-leading backup and recovery technology of VBR v12 as its foundation. New functionality that advances enterprise-grade recovery capabilities ensures confidence in the face of disaster or cyber-attacks across the hybrid cloud, including: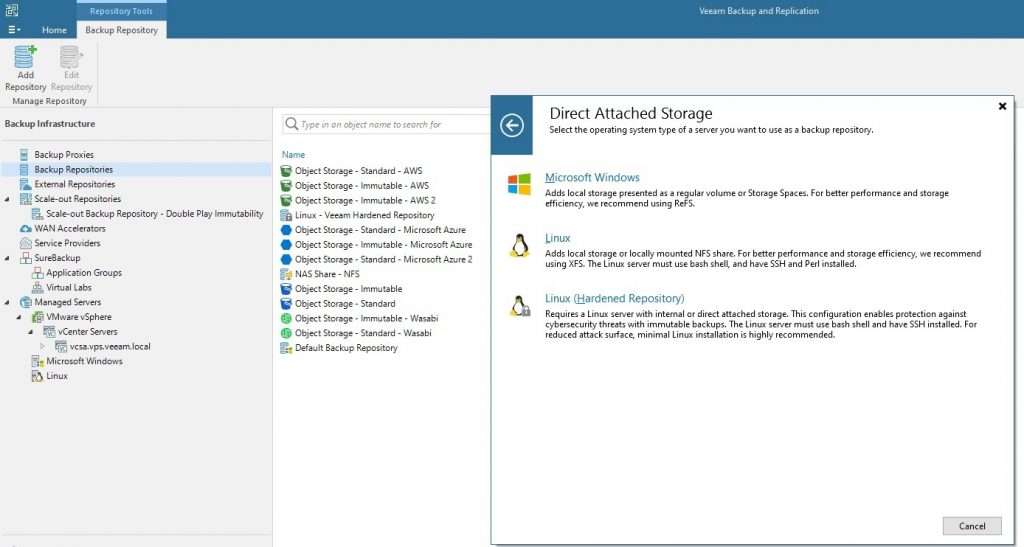 Veeam's comprehensive monitoring and analytics solution delivers intelligent insights and visibility within the NEW Veeam Data Platform Advanced and Premium Editions to help identify and resolve issues before problems arise, ensuring the highest protection of critical data. The latest version expands on new capabilities and includes support for more Veeam backup solutions (including Veeam Backup for Microsoft 365). Additionally, new monitoring and visibility capabilities include immutability reporting and data protection statuses for multi-cloud. These new advances deliver more value and insight into businesses' data protection strategy than ever before.
The NEW Veeam Data Platform Premium Edition also includes recovery orchestration, one of the most powerful tools to cut down time to recovery delivering confidence in business resiliency. By automating planning, testing and orchestrating the steps needed to recover from a disaster, businesses can simplify operations and prove backup compliance. The Veeam Data Platform now delivers automated, orchestrated recovery to Microsoft Azure, instant restore of Veeam Agents backups as virtual machines (VMs), and an automated recovery rollback for clean, ransomware-free data recoveries.
Platform extensions may be added to any of the Veeam Data Platform editions, or operated standalone, including backup for Kubernetes with Kasten K10 by Veeam, Veeam Backup for Microsoft 365, and Veeam Backup for Salesforce.
NEW Ransomware Warranty
As the go-to partner in ransomware recovery, Veeam takes a multi-layered approach to ransomware so that businesses are confident and prepared for worst-case scenarios. The NEW Veeam Ransomware Warranty, which complements the Veeam Data Platform, is a commitment to Veeam customers that in the event of a ransomware attack, Veeam will cover the cost of data recovery, up to $5 million dollars. For eligible users[ii], the Veeam Ransomware Warranty includesa 30-minute support service level agreement (SLA), a dedicated support account manager, quarterly health checks for best-practice operations, and optional design and installation services through a Veeam Accredited Service Provider. In addition, Veeam will deploy the Veeam Ransomware SWAT team — a dedicated team of security support experts trained in ransomware recovery — to help fight for your business in the event of an attack.
Join Veeam experts on Tuesday, February 14 at 10 a.m. ET for the premier launch event as they discuss the NEW Veeam Data Platform and hear from key customers on how Veeam keeps their businesses running and ensures confidence in the face of disaster and cyberattacks. Register here for FREE. For more information, visit www.veeam.com.
Supporting Quotes
"As hybrid cloud becomes the deployment architecture of choice, and cyber security threats become pervasive, the need to robustly provide backup and replication is crucial to enterprises. Veeam has been a market leader in this space and the new Veeam Data Platform launch demonstrates the company's commitment to innovation." – Steven Dickens, Senior Analyst, Futurum Research
"52% of businesses are now utilizing containers in production environments[iii]. Kasten K10 by Veeam has emerged as the leader in providing backup, disaster recovery, and application mobility solutions for containers operating in Kubernetes environments. The new Veeam Data Platform provides organizations with a centralized solution that offers seamless data protection operations and investment protection, while also addressing the unique requirements of Kubernetes environments, giving organizations ultimate data freedom." – Gaurav Rishi, vice president of Product Management, Kasten by Veeam
"As organizations increasingly invest in modernizing their technology infrastructures, flexibility is a key need for their applications and data to avoid risk. Together, with the expanded integration for USAPI and Veeam Direct to Object, Veeam and Pure Storage are enabling joint customers to benefit from unmatched disaster recovery performance, granularity and simplicity, and ultimately empowering these organizations to strengthen their cyber resilience in today's complex and dynamic business environment. We're excited to continue partnering with Veeam to deliver innovative, secure solutions across all industries." – David Harvey, Vice President of Solutions and Alliances, Pure Storage
"Ranked as the number one object storage solution for the backup use case by Gartner, Scality is excited to be an early supporter of the new Veeam Data Platform. Veeam continues to set the standard for Modern Data Protection by strategically building object storage into its platform to provide customers with simpler, more cost-effective, and more resilient solutions. Scality's partnership with Veeam has deep roots, and we feel privileged to be one of the object storage vendors to support the Smart Object Storage API, which enables customers to take advantage of the unlimited scalability of object storage without sacrificing performance." – Wally MacDermid, Vice President, Strategic Alliances, Scality
"Ransomware is a top concern for all organizations and backups are increasingly becoming the number one target. The newly released Smart Object Storage API in the new Veeam Data Platform enables Veeam users to send their backup data directly to Object First's immutable and reliable ransomware-proof storage. By combining Veeam with Object First, organizations can rest easy knowing their backups are ransomware-proofed with a simple, powerful, and affordable data protection solution." – David Bennett, CEO, Object First
"With the new Veeam Data Platform we can orchestrate recovery directly to public cloud, reducing our costs and overall footprint by completely removing the need for additional equipment." – Robbie Hudec, CISO & Senior Vice President, Technology Operations, Ciox Health
About Veeam Software
Veeam® provides organizations with resiliency through data security, data recovery and data freedom for their hybrid cloud. The Veeam Data Platform delivers a single solution for Cloud, Virtual, Physical, SaaS and Kubernetes environments that give businesses peace of mind their apps and data are protected and always available so that they can keep their businesses running. Headquartered in Columbus, Ohio, with offices in more than 30 countries, Veeam protects over 450,000 customers worldwide, including 82% of the Fortune 500 and 72% of the Global 2,000. Veeam's global ecosystem includes 35,000+ technology partners, resellers, service providers, and alliance partners. To learn more, visit www.veeam.com or follow Veeam on LinkedIn @veeam-software and Twitter @veeam. 
---
[i] Veeam Data Protection Trends Report 2023; January 17, 2023. https://vee.am/DPR23
[ii] Eligibility requirements for New Veeam Ransomware Warranty
[iii] Veeam Data Protection Trends Report 2023; January 17, 2023. https://vee.am/DPR23
---
Trending Now
You may also like