Genesis Property completes the largest renewable energy project in an office park in Romania as part of the new YUNITY Park concept
Posted On November 22, 2022
---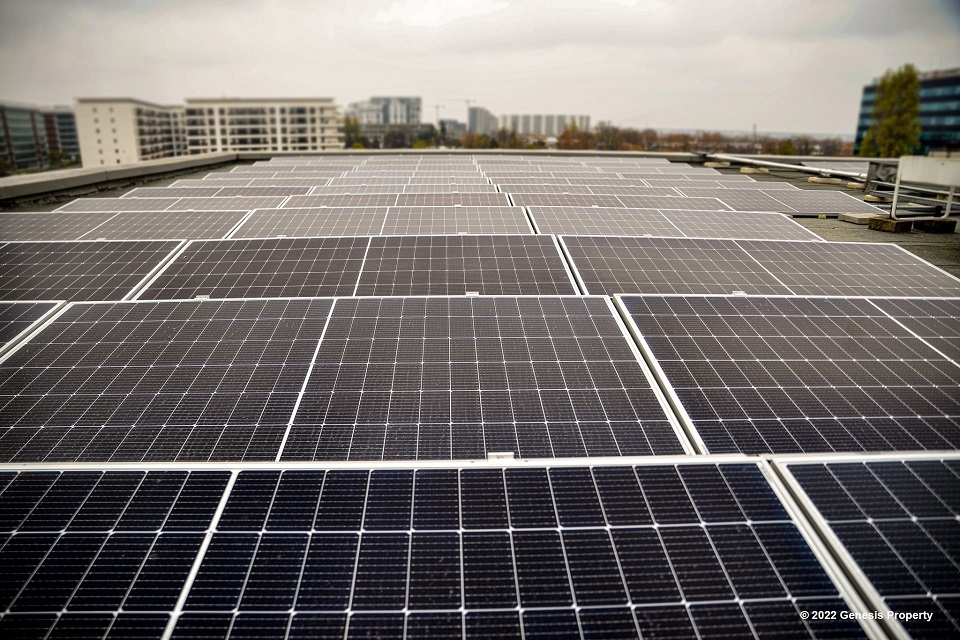 One of Romania's leading real estate developers, Genesis Property, presents a new benchmark for the real estate market by implementing the largest renewable energy project in an office park in Romania. The project consisted in the installation of more than 1,000 photovoltaic panels on an area of more than 4,000 sqm, in prosumer mode, on the office buildings' roofs in YUNITY Park (Novo Park) in the north of Bucharest, following an investment of 1 million euro.
This project is part of a broad series of sustainable development initiatives by Genesis Property that will transform YUNITY Park into a new real estate concept that will redefine the future of urban living and working. Genesis Property, the first real estate group in the country to become a signatory to the United Nations Global Compact (UN Global Compact) on human rights, labour, climate change and the environment, has set a goal of reducing carbon emissions to net zero by 2040.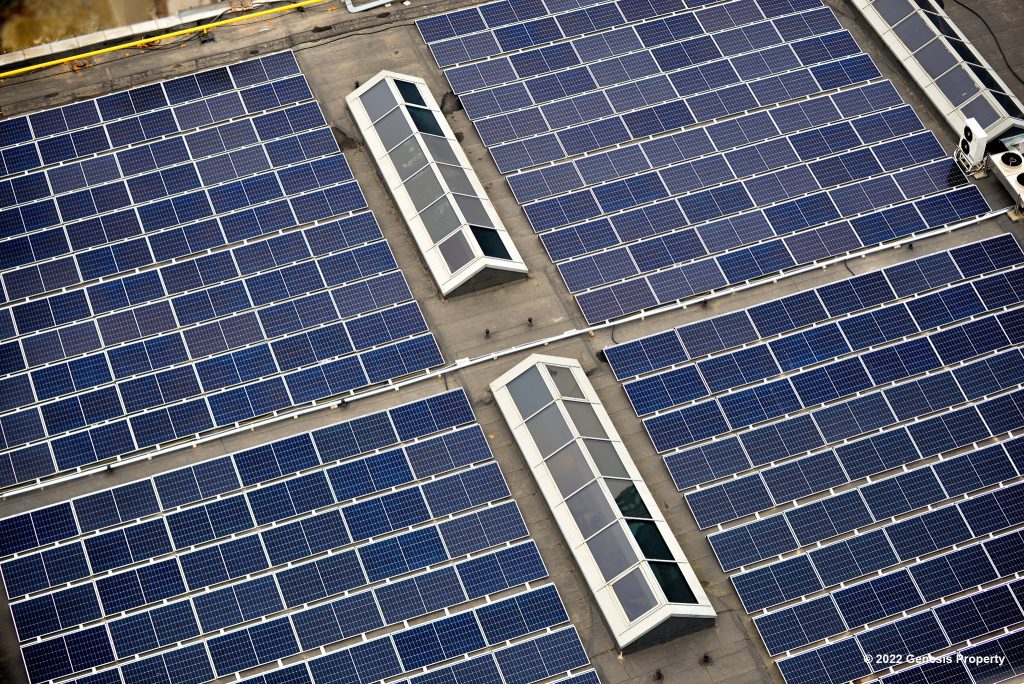 Reducing environmental impact is becoming an increasingly important concern for Romanian employees in the context of climate change related matters, and expectations for "green" measures are growing, according to a survey of 1,180 employees across the country, initiated this spring by Genesis Property. Employees see environmental measures in office and residential buildings and complexes as very important, with 70% expecting a sustainable approach and more environmental initiatives.
YUNITY Park was designed from the beginning in full compliance with the 17 UN Sustainable Development Goals, while considering multiple measures and initiatives that contribute to reducing environmental impact and creating a "green" destination. Some of these are specifically aimed at both increasing energy efficiency and providing sustainable energy sources.
"Reducing our environmental impact is a priority that is fully integrated into our company's strategy and takes into account the requirements of the employees working in our managed office spaces. That's why Genesis Property's strategic mission is also built around the goals of reducing environmental impact and reliance on fossil fuels, while energy efficiency and solar power are key pillars of that. We are taking a first step forward in the effort to align the current NZEB (nearly Zero-Energy Building) concept towards zero-emission buildings (ZEB), thus aligning the energy performance requirement in the current Energy Efficiency Building Directive with the EU's long-term goal of climate neutrality. YUNITY Park is designed as an example of sustainability for the future, not just for today's challenges", said Ioan Bejan, Sustainability Director, Genesis Property.
Moreover, Genesis Property carried out a detailed assessment of the buildings and the adjacent area of YUNITY Park and identified an additional set of measures to further reduce energy consumption, even though all the buildings were already in the highest energy efficiency class – Class A.
The 1,080 photovoltaic panels installed on YUNITY Park buildings will produce between 650 – 680 MWh/year depending on weather conditions. Other measures being implemented include: indoor and outdoor lighting with LED technology, upgrade of some of the heating and cooling equipment and installations to reduce consumption, introduction of sensors for more efficient utility management and waste reduction. Thus, energy efficiency has been treated as an energy source in itself, before considering and deciding on any other investments, in line with the "Energy Efficiency First" principle recommended by the European Commission.
---
Trending Now
You may also like