Accenture and the Academy of Economic Studies have inaugurated a state-of-the-art classroom for students
Posted On October 26, 2022
---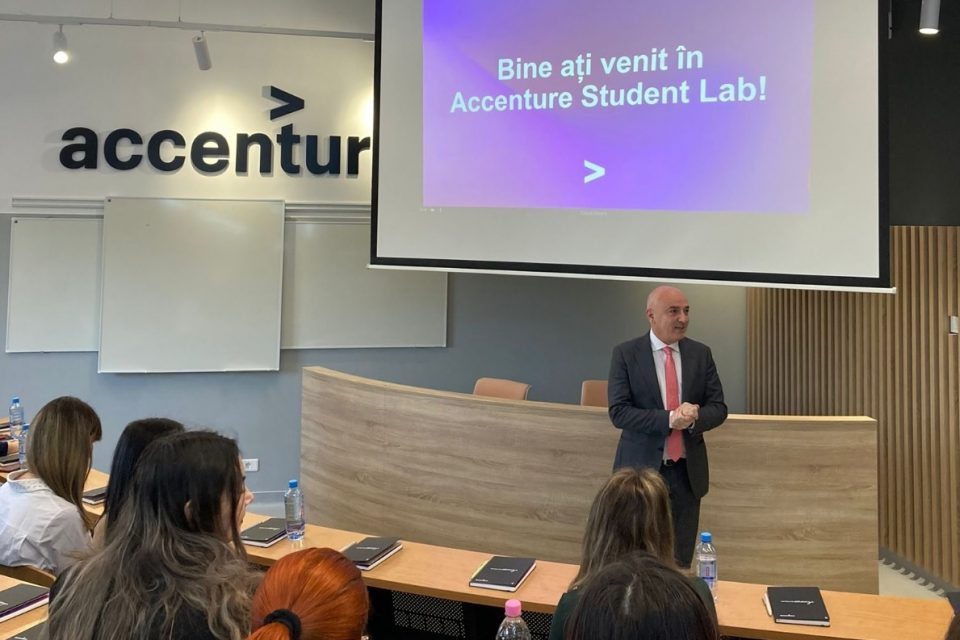 Accenture and the Bucharest Academy of Economic Studies today inaugurated the Robert Schumann Room – Accenture Student Lab, an ultra-modern classroom, after an investment of over 200,000 dollars.
"The collaboration between Accenture and ASE is for the benefit of students. Through this new lecture hall we aimed to create a space for discussions and debates about how the world is changing and how we can make this change a powerful tool, both for companies and for people. A space that brings together students, teachers and experts and partners of Accenture", declared Gianrodolfo Tonielli, Country Manager Accenture Romania.
Students of the Academy of Economic Studies will have a curriculum of study programs for the academic year 2022-2023 that will include topics such as Metaverse and robotics, workshops on business transformation topics such as HR, accounting, procurement and supply chains , as well as discussions of technologies such as SAP, AI and Salesforce. In addition, Accenture experts will help students prepare for career challenges they may face such as preparing for an interview, writing a CV or pitching to a recruiter.
"The partnership between ASE Bucharest and Accenture Romania is one of great importance for us. Only through joint actions can we ensure better local development for the communities we are part of. This investment is one of a wider program of modernization and digitization in which the Academy of Economic Studies in Bucharest, together with our partners from the business environment, have undertaken, so that we can offer students and teaching staff state-of-the-art digital solutions generation", declared university professor Dr. Nicolae Istudor, Rector of ASE Bucharest.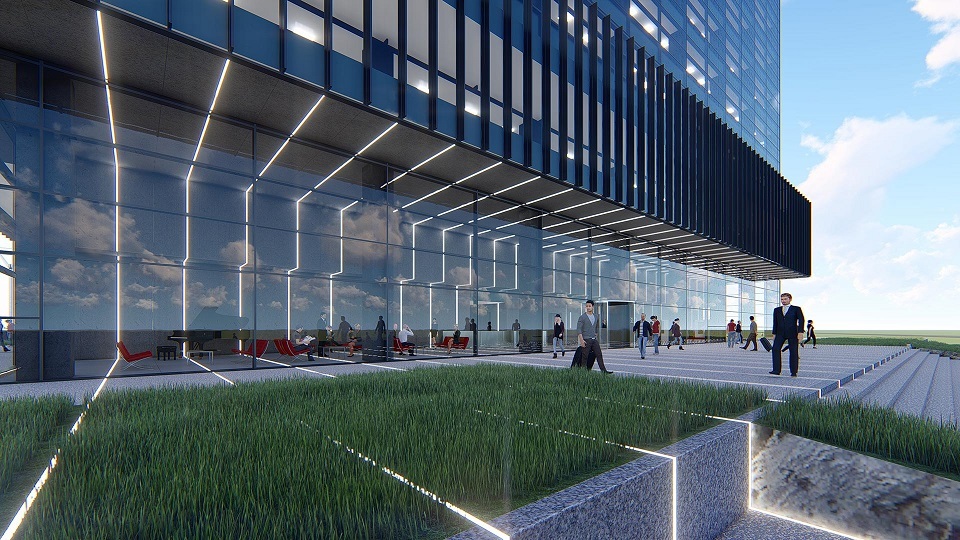 Accenture Student Lab has a capacity of 35 seats and is located in the "Ion N. Angelescu" building, on the 2nd floor. The room includes a state-of-the-art audio-video solution, an intelligent reservation system, automated lighting and modern furniture. The display system is represented by a video projector with laser technology and an electric screen with a diagonal of 2.9 m. The laboratory benefits from a "bring your own conference" type system, through which a video conference can be initiated directly from on the presenter's laptop using the room's camera, microphone, screen and audio system. Sustainable materials and furniture were used for the renovation and furnishing of the Accenture Student Lab.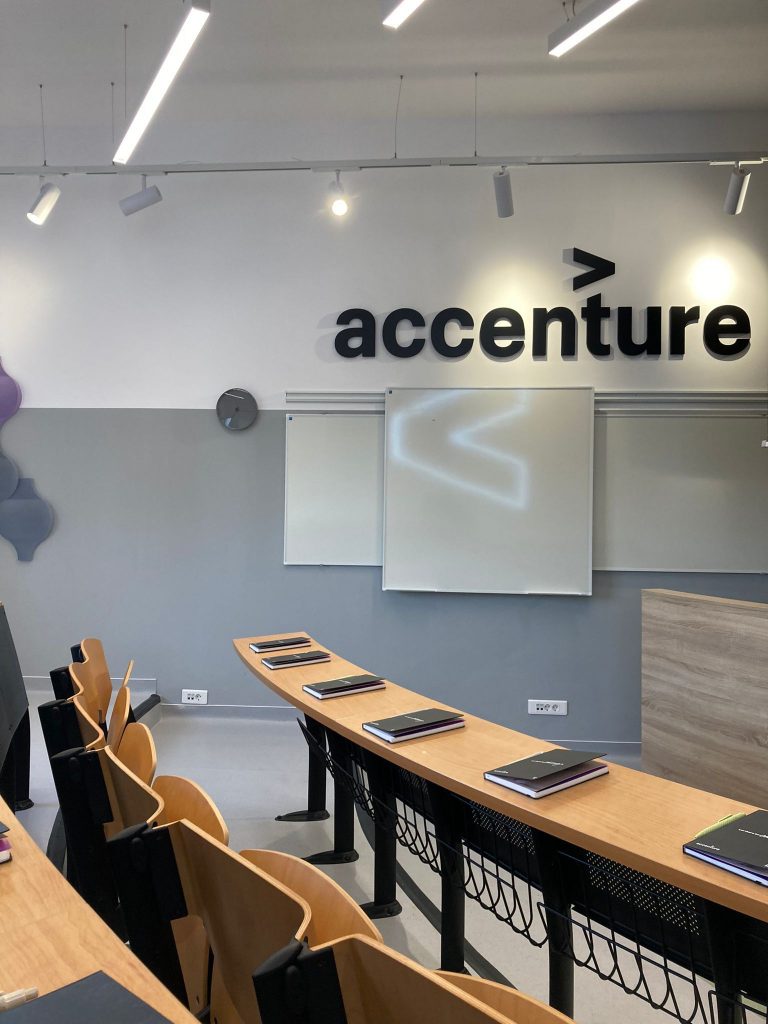 Accenture constantly invests in educational programs in the fields of STEM (from the English language – Science, Technology, Engineering and Mathematics) intended for both pupils and students throughout the country. Through upskilling activities for today's students, Accenture aims to inspire confidence in the power of technology and encourage the ability to use it to improve the way the world works and lives.
---
Trending Now
You may also like