Cristi Movila, Eastern Europe General Manager of VTEX: Headless commerce enhances the flexibility of customization and the customer experience of webstores (interview)
Posted On August 22, 2022
---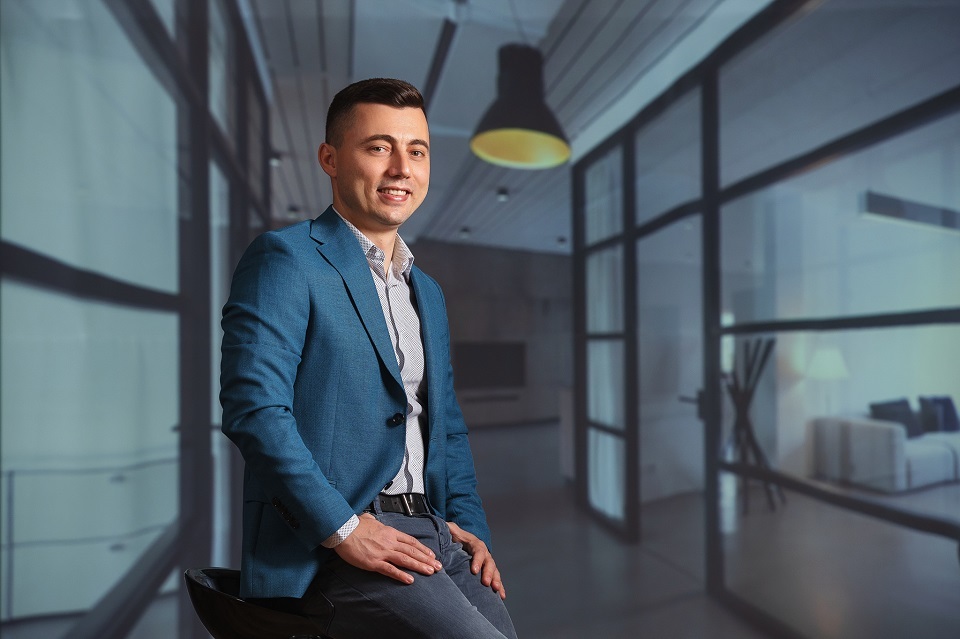 What is headless commerce, and which other new technologies will enhance the ecommerce in Romania?
Technically speaking, headless commerce is an ecommerce architecture where the front-end commerce functionality (head) is separated from the back-end commerce functionality. The front-end of an online shop is the interface users see and the "place" where they navigate to discover the products they can buy. Within the separation from the back-end, many changes can be made rapidly to the front-end environment and without impacting the back-end operational system.
Therefore, for business purposes, headless commerce is an approach that offers more flexibility in making changes and adding new functionalities to improve the customer experience in an online shop. So, thanks to the headless approach, any customizations can be made easily in any webstore.
Nowadays, headless commerce is not just a technology. It is an innovative way of selling products online and a business strategy that helps webstores to be different in a competitive market. Thus, the main advantages of headless commerce are flexibility of customization and better customer experience on the webstore, two strengths that simplify the purchase journey, increase the level of customer loyalty, convert site visits into orders, and improve the sales funnel.
Aside from them, headless architectures also come with a huge advantage for implementation teams: the fact that the frontend and backend are decoupled, allows them to keep some of the structures that were already in place before the implementation (like keeping the store's frontend in place, for example).
Omnichannel fulfillment is also a trend worth keeping an eye on. To put it simply, it is the integration of all sales channels within a unified system, allowing stores to sell anywhere and fulfill from anywhere. For instance, omnichannel connects all sales channels (shop, webstore, email, phone, social media) with real-time inventory management, and allows customers to buy a product online and pick it up in-store or to visit the physical store and order products in the digital store.
Another technology which we believe will enhance the ecommerce environment is Live Shopping, a system that creates a better connection between brands and customers, allowing the purchase of products in real time and increasing sales in the short term.
Innovation: How is it translated "innovation" in your company? What does it imply and towards what outcome?
Our vision is for VTEX to be a control panel for all commerce activity, so that customers manage 100% of their orders through our platform, regardless of sales channel.
As ecommerce is an evolving field, we continue to innovate, to support retailers to sell any product, anytime, anywhere, and to any region. The needs of our customers and the wishes of end consumers are reflected in the platform and services we offer, constantly working on a unified solution that covers all the needs of an online retailer.
Additionally, we constantly invest in the education of the ecommerce market, being aware that our own success is closely related to the maturity and responsiveness of this market.
What is the business evolution of VTEX in Romania in the past years and what do you expect in terms of turnover in 2022?
While our growth is closely tied to that of the commerce market, in some aspects, our technology managed to outgrow some of today's commerce trends. We expect our client base to grow as more and more large stores feel the need for unified commerce, omnichannel fulfilment, native marketplace capabilities and many other features VTEX offers outside the box.
In the local market, we have two big goals: the first goal is to expand the presence of VTEX among the big brands and retailers in Romania, and the second is to educate the ecommerce market.
How many employees do you have in Romania and how many hirings did you operate in 2021, 2022 and estimations for the next year?
VTEX team has around 1,560 employees all over 38 countries in which it operates, representing an increase of 5.0% YoY, according to our Q2 2022 financial report. Our teams work together regardless of the country in which they are located. Colleagues from Romania can work in a team with other colleagues from Brazil, USA, UK, Italy, or other countries where they know they have support and expertise. We all work in a collaborative unit with challenging and meaningful goals that help us to work more effective.
Currently, we have 46 jobs in 24 locations in 5 areas of work in 6 seniority levels. In Romania we continue to expand our teams at the pace at which the VTEX business will grow.
What is the profile of Romanian online consumer and what are your main anticipations regarding the consumer behavior in Romania?
The number of Romanians that buy online increases year by year, but still only 50% of consumers order online. As the consumer behavior changed during the pandemic, Romanians became more familiar with the process of an online acquisition, and they adopted new habits: to check on the webstore if the product they want is available in-store, to shop online more often, order food online, not just fashion or electronic items, and to use smartphones for online shopping. Actually, people who started buying online continue to order online, as they discovered the benefits of online shopping.
Moreover, if before the pandemic Romanians only bought online fashion and electronic products, now they also buy fresh food, furniture, and cars, which means that consumers' trust in digital commerce has increased.
Consumer behavior is continually changing, and we expect both the number of Romanians who buy online and the average value of orders to increase. Also, to save time, people tend to replace traditional shopping with online shopping. Therefore, soon, instead of going to the market, consumers will order online the products they need for a dinner with friends while they are on the way back home from the office. This is just an example of how people's lifestyles will change. At the same time, Romanians will start to buy luxury or very expensive products online, such as cars, diamonds and even houses.
With the evolution of digital commerce and its capabilities, the fear of using technology in everyday life, which is a mental barrier, will disappear because it is easier, more comfortable, and more convenient for everybody.
What are the main business challenges for the online platform development in Romania and what solutions do you see?
The main challenge for the evolution of an ecommerce platform, which affects the entire market, is the lack of ecommerce specialists, along with the small number of software developers in the labor market.
Therefore, we invest in the training of young people through an ecommerce course launched at the Politehnica University of Bucharest for third-year students, a first in the Romanian market. Along with this course, we created the two-year Digital Commerce Specialist global training program for recent college graduates. From this point of view, we believe that growing new specialists should be a long-term goal for all players in the market.
Leadership and employee engagement: Which should be the main priorities of a leader in Romanian business and what is your strategy / projects in term of employee engagement?
I think a leader should have a clear vision regarding business potential, should form a very solid and strong team of experts, as well as inspire the people around him, contributing to their development and encouraging them to be proactive and independent.
At VTEX, people are encouraged to unlock their potential. Therefore, the company supports them with any resources and training they need to evolve, which is highly appreciated by our colleagues.
In addition to the continuous investment in the development of employees, we care about how employees feel, and we make sure that the work environment meets their new expectations.
VTEX is the enterprise digital commerce platform where global brands and retailers run their world of commerce. VTEX puts its customers' businesses on a fast path to growth with a complete Commerce, Marketplace, and OMS solution. VTEX helps global companies build, manage and deliver native and advanced B2B, B2C, and Marketplace commerce experiences with unprecedented time to market and without complexity. As a leader in digital commerce platforms, VTEX is trusted by more than 2,400 customers, among them AbInbev, Carrefour, Colgate, Motorola and Whirlpool, having over 3,200 active online stores across 38 countries (as of FY ended on December 31st, 2021).
---
Trending Now
You may also like