---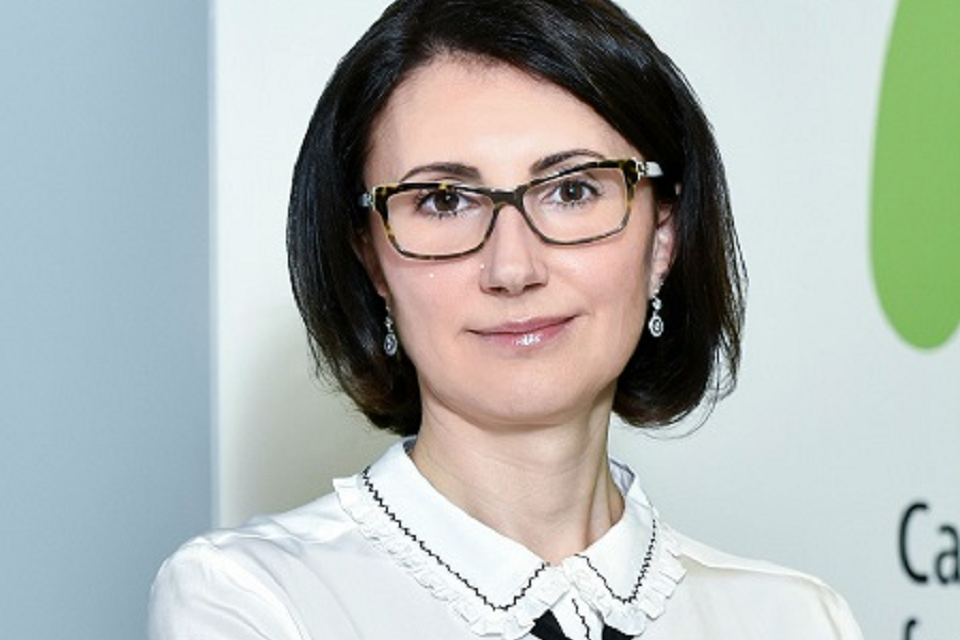 Skanska leased 10,500 square meters of office space and 57 parking spaces to Societe Generale European Business Services in the third building of the Campus 6 project in Bucharest. Campus 6.3, where Societe Generale EBS will begin partial relocation of the team in Q4 of 2020, will be LEED Gold and WELL certified, contributing to the level of well-being of its users. With this new tenant, the building reaches an occupancy rate of 91%.
"Campus 6 is a premiere project: WELL certification, runway, integrated system Connected by Skanska. Since 2015, from the design stage, we have proposed that this project become a space for the tech community, where we bring together creative, curious and daring people. Looking at what we have accomplished so far, we consider this mission accomplished. We are proud to have with us Societe Generale EBS as a partner, completing the community that shapes the future ", said Aurelia Luca, Managing Director, Skanska Property Romania.
Located in the Center-West area of ​​the capital, next to the Polytechnic University, the Campus 6 complex will comprise four buildings with a total rentable area of ​​approximately 81,000 square meters. The entire complex adds value to the local community and includes facilities that provide users with an extraordinary experience. Among the benefits offered by Campus 6 are the placemaking of 7,500 square meters, which includes work and interaction areas, intended mainly for tenants, students, as well as residents of the neighborhood. All this, in an inspirational and vibrant environment, built around the real needs of its users.
"We are pleased to announce the lease of this new space in Bucharest, in an area with great potential. This step came naturally, taking into account that over the years we have become a trusted partner of the group and we have started to manage more and more projects, which has made us expand even more. much team. The choice of this space is the result of a complex analysis, a mix between the expectations of our employees and our requirements regarding the sustainability that we have in relation with all our partners and suppliers. We are confident that this new space will bring us even closer to our future colleagues and provide all employees with the environment they need to further develop in SG EBS, "said Matthieu Pasquier, CEO of SG EBS.
"This new space will support the growth of our organization, while ensuring a balance between our West Gate operations, our historic partner, with whom we maintain a long-term commitment, and our new partner, Skanska," said Thierry Blain, COO SG EBS.
Campus 6.2 and 6.3 are the first office buildings in Romania pre-certified WELL at Silver level, respecting characteristics focused on improving health and well-being, through the attributes of the built environment. The LEED Gold certification of these two buildings is a further confirmation of Skanska's commitment to deliver green buildings, which operate at maximum efficiency with minimal environmental impact and at the same time promote a healthy working environment.
Skanska is a company of Swedish origin and is one of the most important real estate developers in Europe. Here, the company operates operations in construction and civil engineering in Poland, the Czech Republic, Slovakia and the United Kingdom. Skanska develops commercial properties in certain local markets in Poland, the Czech Republic, Romania and Hungary and residential projects in Prague and Warsaw. Skanska also offers services in public-private partnerships. In 2016, Skanska had sales of SEK 36 billion and approximately 16,500 employees in its European operations.
---
Trending Now
You may also like