Skanska's business development division in the EEC has a new Executive Vice President for its operations in Hungary and Romania
---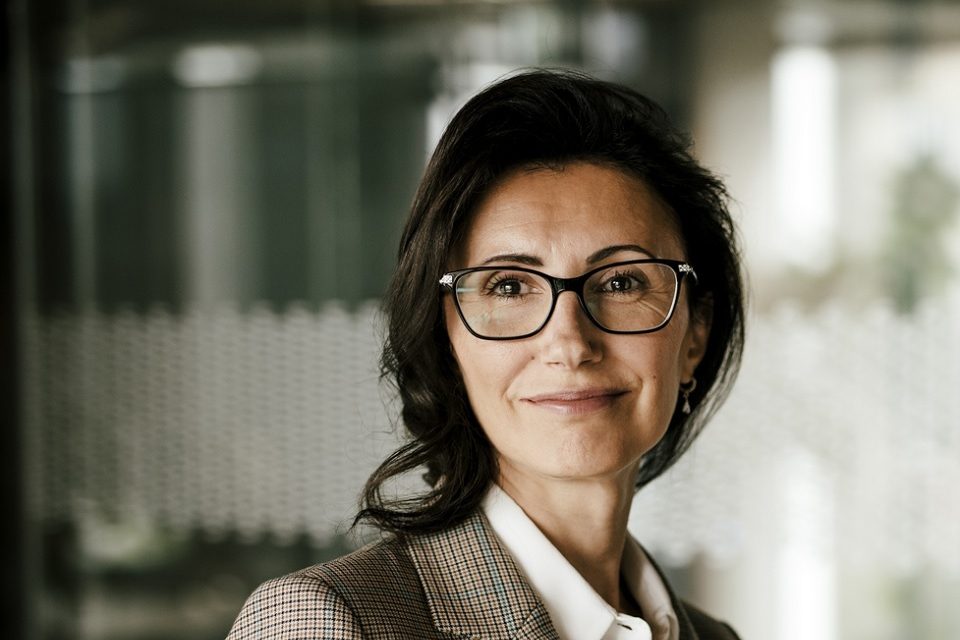 Aurelia Luca, Executive Vice President of Operations in Romania expands her area of ​​responsibility by taking over the Hungarian market.
With over 20 years of experience in real estate development, Aurelia has been part of the Skanska team for almost 10 years. Aurelia Luca is the new Executive Vice President of Operations in Hungary and Romania for the commercial development division of Skanska in the EEC.
Aurelia joined the Skanska team in 2012, as Leasing Manager, and in 2018 she was appointed General Manager at Skanska Property Romania, joining the Management Team of the CEE office development division. In 2020, Aurelia joined the Executive Management Team of Skanska's business development division in Central and Eastern Europe.
In early 2021, she took over operations in Hungary, becoming Executive Vice President for Operations in Hungary and Romania. From this position Aurelia is now responsible for Skanska's commercial development activity in Bucharest and Budapest.
"I am proud to join the Hungarian team and I am convinced that together we will be able to capitalize on all the opportunities and synergies between the two countries we lead. Both in Romania and in Hungary we have a lot of good practices, inspiration and positive energy, ready to share ", said Aurelia Luca, Executive Vice President for Operations in Hungary and Romania within the real estate development division of Skanska in CEE.
The Romanian team has so far developed 7 office buildings in 3 projects, with a total of 134,000 m2. Even in pandemic conditions, this year Skanska completed and sold the Campus 6.2 and Campus 6.3 office buildings, the first pre-certified WELL buildings in Romania and the first buildings with a runway on the roof.
In February, Skanska began developing the second office building in the Equilibrium complex. Upon completion, in Q1 2023, the entire complex consisting of two buildings will offer a leasable area of ​​40,800 square meters and will have a unique mix of green spaces for relaxation, with street furniture equipped with electrical outlets and wireless coverage, but also numerous facilities to encourage urban mobility and an active lifestyle. Skanska continues to be a trendsetter in the region, in the development of sustainable office buildings, but also healthy and safe.
During Aurelia's management, Campus 6.2 and Equilibrium 1 were the first office buildings in Romania to obtain WELL Health & Safety Rating certification. Aurelia's goal is to continue the development in Romania and Hungary of office buildings that meet the highest standards and contribute to achieving the strategic goal Skanska, to have "net-zero" carbon emissions by the end of 2045.
At the same time, Mariusz Krzak, Executive Vice President of Operations in Poland, takes over operations in the Czech Republic, and is now responsible for the markets in Prague, Warsaw and Wrocław.
---
Trending Now
You may also like