Stefanini Romania: Living interesting times and making the best of it
Posted On November 26, 2019
---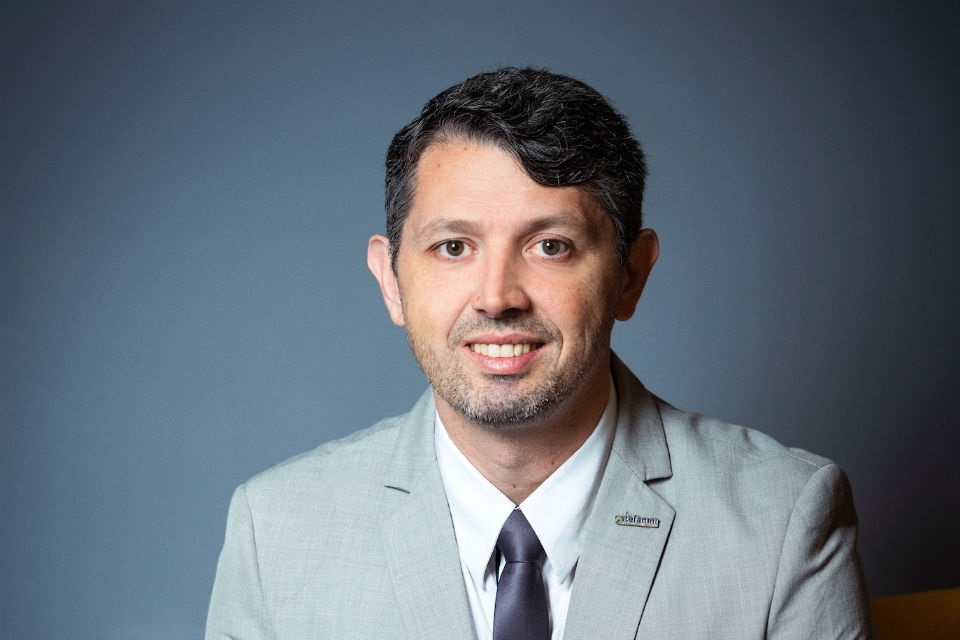 Stefanini Romania, the local branch of Brazilian software producer, announced a business growth of 22 per cent in 2018, compared to last year's financial results and reached 47.5 million Euro. Besides the already existing divisions, Service Delivery and Application Development, the company launched Digital Transformation department plans to open an innovation laboratory. These plans will materialize in 400 hirings in the future.
In this respect, Farlei Kothe, CEO EMEA at Stefanini, talked to The Diplomat – Bucharest and shared his thoughts regarding doing business in the current context as well as the hopes and plans of the company for the future.
Putting Romania on the global creativity map
A couple of years ago, when the company opened at Bucharest their first Innovation Center for Europe – the company only has three others in Brazil, Singapore and the US, it placed Romania firmly on the Stefanini map as a hub for creativity and forward-looking thinking. "Stefanini prioritizes innovation, making it a core value of the company and any center of creativity has special significance for our global team," says Farlei Kothe, CEO EMEA at Stefanini.
According to the manager, 2019 has been very busy for Stefanini Romania. The company has expended significantly the team, and in doing so, it moved their offices in a new building in Bucharest, so that it conveys space to spare for future developments. "We have started quite a few projects with local clients, many of them with a clear potential to become pilot projects and be rolled out throughout the region, Farlei Kothe says and adds: "We have acquired a local digital marketing company, our first joint venture in Europe, and created Stefanini Infinit, our marketing arm that aims at looking at business automation with a customer centric focus.
As Farlei Kothe says, Stefanini defines itself as one of the companies relishing the new paradigm, thriving in the new, automated world. "We look at automation as a way for companies to increase efficiency and flexibility, to address their customers' needs better and faster, to manage their human resources in a more effective and more strategic way. The way we see it, we should all embrace automation, as it can replace the repetitive tasks we are sometimes obliged to do with creative or strategic work, putting our skills and our brains to better use and to work in a more meaningful way. In doing so, we unlock the employees' potential to innovate and fulfill their professional ambitions" Farlei Kothe explains.
"We want to be there in helping them achieve the results they desire. We want to capture as much of the market as possible – this is the challenge we are trying to address via our expansion and development plans," says the Stefanini EMEA's CEO.
The company still has a lot of jobs that could be easily automated and yet they are performed by professionals – from document management to customer care, from logistics to marketing, from financial to sales, there is room for improvement and streamlining in every single department. Therefore, as Stefanini EMEA's CEO says, "when we are talking about transformation, we really mean transformation, not just some cosmetic changes to the business operations. We are yet to implement here what we have done successfully in Brazil – namely fully functional, fully operational online mirror images of companies from various fields, from banks to insurance and retail. We hope to do that as early as next year."
Embracing the full half glass perspective
As Stefanini EMEA CEO states, the spirit is to always hope for the best. As Farlei Kothe says, Romanians are early adopters and open to new technologies that make them work faster and smarter. Moreover, as the companies are all contemplating the human resources shortage, they must look for ways to implement changes to the way they business, involving technology increasingly more in the day to day business processes. "Streamlining our activities, managing our people better may enable our organizations to be leaner and better equipped for whatever macroeconomic conditions we stand to face," Farlei Kothe explains.
For a company who "was born during a global crisis", Stefanini's life-force is to be an agile company and smartly adapting to crisis situations and helping others adapt as well. "So even in a half empty glass, I am sure we will be able to find and drink the full half," Farlei Kothe adds.
In terms of business, Stefanini Romania has only just started the journey. The company's manager expects to roll out at an international level the both pilots that they have developed in Romania, as well as projects they have developed in Brazil. "We learn, adapt and evolve every day because what we know for sure is that as our industry grows, the competition intensifies," Farlei Kothe says.
"I believe that the old Chinese proverb is right, and we do live interesting times. Only I don't take it as a veiled curse, but rather as an opportunity for life and professional fulfillment. We are all creative people in our company – if the times we live in had not been interesting, we would have probably been terribly bored. But as such, this is the perfect setup for us – one that pushes us to help our clients navigate through an ever changing world, to leverage technology and artificial intelligence in ways they have never been leveraged before and to answer any customer request with the same "yes, we can!", Farlei Kothe adds.
---
Trending Now
You may also like