---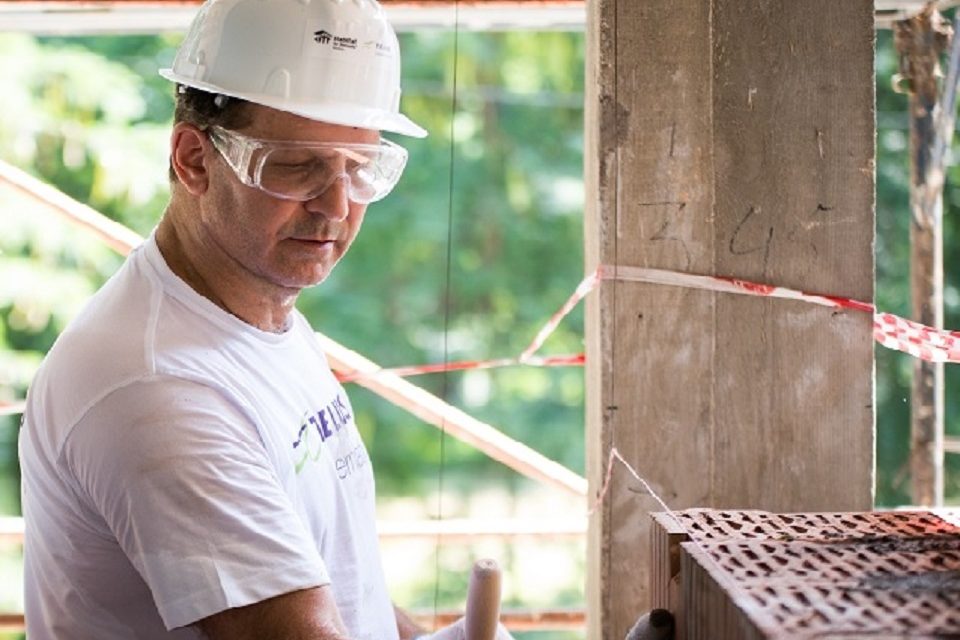 Since 2005, TELUS International has evolved from a single contact center in Manila to a top global digital solutions provider that empowers customer experience (CX) innovation through next-gen technology, spirited teamwork, agile thinking, and a caring culture.
Growing from less than 1,500 to almost 40,000 team members over this timeframe, TELUS International team members now serve our valued partners and their customers from delivery centers located in 10 countries across North and Central America, Europe and Asia.
"The exponential growth and transformation of TELUS International since its inception is a point of pride for our team members around the world," Jeff Puritt, President and CEO, TELUS International told The Diplomat-Bucharest. 
According to the CEO, mergers and acquisitions have been an important tool for the company to gain new capabilities over the years, such as IT skills or analytics experience, or to expand the company's scope and scale in new geographies and industry verticals.
Indeed, TELUS International has an enviable track record in M&A, having successfully acquired and integrated businesses in each of the Philippines, Central America and Europe, and TELUS International also recently completed the 100% acquisition of Ireland-based Voxpro, and holds a majority interest in US and India-based Xavient Digital with plans to purchase the remaining interest on or before December 31, 2020.
Most recently, TELUS International announced plans to acquire Berlin-based Competence Call Center (CCC). The acquisition is expected to close in the early part of the first quarter of 2020, and under the agreement, TELUS International will fully acquire CCC.
"As we continue to grow our business at a rapid pace into 2020 and beyond, one of our ultimate goals remains to 'keep the inspiration as we build the institution' in order to effectively foster our caring culture", says Mr.Puritt.
Building on the next-gen technologies
This past year TELUS International's team was focused on integrating these businesses into the TELUS International family and operations. These partnerships have enabled new go-to-market opportunities and positioned TELUS International at the forefront of their industry in terms of the consolidation activities required to be able to provide next-gen digital customer experience (CX) journeys that can meet the heightening expectations of today's consumers, according to Mr.Puritt, TELUS International's CEO.
For instance, as he stated, Voxpro – powered by TELUS International, which also has operations in Romania, brought with them a dynamic and successful track record of supporting some of the world's most innovative and disruptive technology companies to help them evolve and scale into some of today's most renowned global brands. Complementary to this, Xavient Digital – powered by TELUS International further accelerated the growth of the company's global ITO and digital services offerings with the addition of advanced, next-generation IT consulting and delivery capabilities to fulfill the growing demand for digital experience (DX) architecture.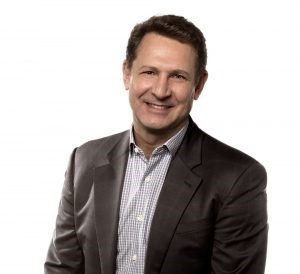 "This expanding expertise in next-gen technologies, which includes AI-powered digital transformation services, user interface and user experience design, open-source platform services, cloud services, over-the-top solutions, Internet of Things — and the list goes on, is supporting the end-to-end digital evolution of our clients' business models. In turn, they can fundamentally change how they interact with their customers to create a more intuitive and hyper-personalized brand experience" says Mr.Puritt.
He also stated that the company is now better positioned to seize the digital transformation opportunity resident within every one of their existing and prospective customer relationships to, helping them leverage the meaningful benefits of automation, digitization and analytics, among others. Furthermore in this digital era, new hires in their specific industry must be assessed and evaluated based on their ability to embrace change and understand data – while still ensuring an authentic human experience with every customer they support.
"Our tenured, knowledgeable, and highly engaged global team is well-positioned to meet the evolving needs of consumers and businesses alike. We know that when we can make a human connection, as opposed to a purely digital one, we create a completely different platform upon which to build and sustain the meaningful, long-term relationships that drive customer loyalty and top-line growth for brands," he adds.
For 2020, TELUS International plans to continue investing in strategic learning and developmental roadmaps to upskill our existing team members, along with developing forward-looking recruitment plans that target these requisite new skill sets for today and for the future.
A human approach to business
Growing up in a developing country such as Tanzania, where he spent the first seven years of his life, Jeff's worldview was impacted from the time he was very young. "I am mindful of the heartbreak and immense need to address social inequities and drive meaningful social change. As the leader of TELUS International, I consider myself privileged to have the opportunity to do so in all the regions where we operate all over the world," Jeff Puritt states.
In this respect, the CEO emphasizes the need to push forward the conversation on social matters and promote it beyond its traditional role as unrelated secondary conversation within the business community. As underlined by Jeff Puritt, companies tend to talk about culture, values and corporate social responsibility as they view it as an addendum to the central discussion of the business. "At TELUS International, it's one inclusive conversation and the outcomes are interdependent," he adds.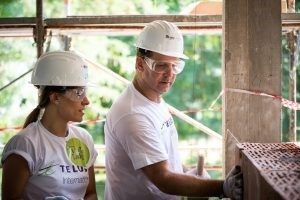 There is a symbiotic relationship between the success of a company and the well-being of the communities where it operates – a tangible correlation between investments in the health and well-being of citizens, communities and the planet, and a company's long-term sustainable growth.  "Supporting our fellow human beings and communities in need is a shared responsibility faced by both public and private companies. Not only is it the right thing to do, the benefits from a business perspective – attracting and retaining the best talent, increasing employee engagement, earning client and customer loyalty, and driving top-line growth – are undeniable," says Mr.Puritt.
Corporate social responsibility continues to be an important element in TELUS International's overall strategy to define and defend their position in an increasingly competitive marketplace, through their global recruitment activities, to hiring like-minded individuals who share their values, or the annual TELUS Days of Giving volunteer events that inspire their team members.
As stated by Mr.Puritt, "If you hire people who share your values and you treat them well by offering development opportunities, great workplaces and meaningful benefits for themselves and their family members, they'll reciprocate by rewarding you with loyalty and engagement, staying with your company over the long-term to grow their careers and giving you their very best, every single day. By providing opportunities for team members to volunteer and make a positive impact in their local communities, we're not only educating, housing and caring for some of the most vulnerable among us, we are helping to make our team members part of something bigger than themselves. Our passionate commitment to giving is at the cornerstone of our identity and employer brand.''
Finally, Mr.Puritt stresses that corporate philanthropy does not equal corporate social responsibility. "Although it's impressive when corporations donate large sums of money, this isn't what giving programs should solely be designed to accomplish. They are as much about engaging your employees as they are about impacting your community. Secondly, recognize that giving back isn't reserved for behemoth corporations. Regardless of size, all companies have an opportunity to positively impact our world. By contributing and being actively involved in the local or global community in any way that you are able, you will demonstrate that your business is about more than just the bottom line and profit."
---
Trending Now
You may also like