---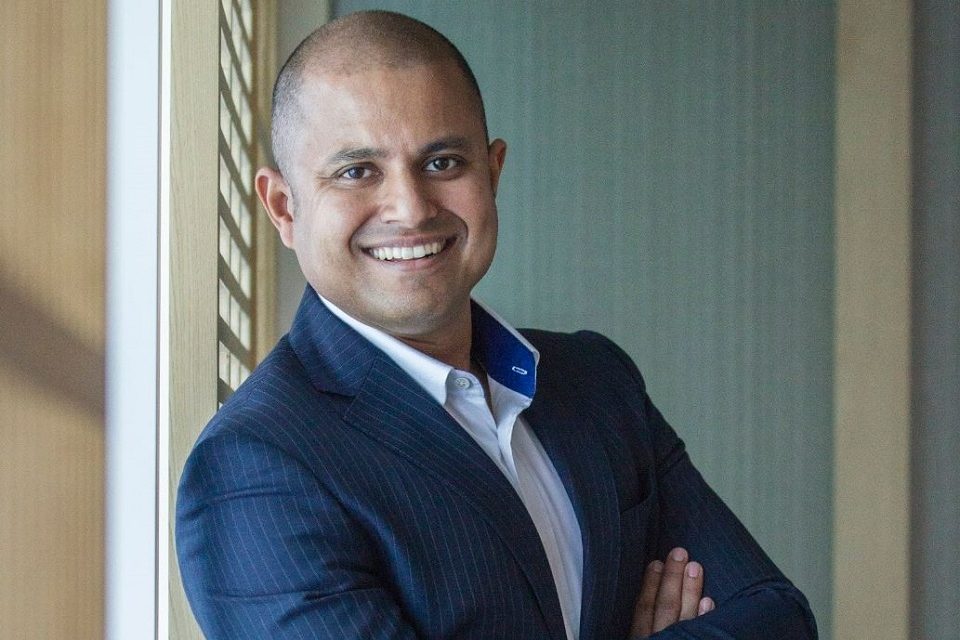 14 years and around 4000 employees in Romania, Genpact has in many ways shaped the services industry in this country! So, this edition will be incomplete if we don't get a perspective from this extremely dynamic organization, which thrives on the core values of curiosity, courage, incisiveness and unyielding integrity.
Genpact is a global professional services firm that makes transformation real. They drive digital-led innovation and digitally enabled intelligent operations for their 1000+ Customers globally, across a variety of industries. With over 90,000 employees in 30+ counties they connect every dot, re-imagine every process and re-invent companies ways of working.
To learn more and answer to some of our pertinent questions, Mirela and I caught up with their Chief Operating Officer for Europe. Shibu Nambiar who has been a very active industry leader for the last 10+ years in Romania, manages Genpact operations in 10 countries and 15 cities they operate from in Europe. As soon as we met Shibu, it was clear why Genpact stands out in Romania! Instead of a big personal office we usually see with senior leaders in Romania, Shibu met us in his staff office where he and all his staff members based in Bucharest share the space! The reason is very simple – takes away boundaries of hierarchy and enables faster decision making!
Demonstrating the core values of the company is any leaders responsibility, but Shibu adds a personal twist by speaking from his heart, being extremely passionate towards building a non-hierarchy driven culture and is focused on future relevance for his teams.
What is this future relevance?
Shibu was very transparent in his answers to The Diplomat – Bucharest. In the last 10+ years in Romania, he has personally seen the services industry blossom and go through a mega boom! Romanian talent is in high demand for sure. The country offers a very smart, energetic and young talent pool and every small to large enterprises who have set up a base in Romania are enjoying dipping into that talent pool! Information technology, European language proficiency and this huge hunger to do well for yourself are perfect ingredients to make Romania a perfect ecosystem for the business community. But then, how long can this be sustained? We are in the middle of a huge digital revolution and it is expected that nearly 75 million jobs will be displaced in the next 3 years. At the same time, 133 million new jobs will be created. So, the biggest opportunity in front of us is to 're-skill' or 're-tool' our work force. The relevance stands for preparing ourselves for those new digitally enabled jobs and we just cannot afford to get complacent.
Future of work – the expected transformation
Genpact set up their first center in Romania back in 2006, to tap into the European language speaking, smart and intelligent talent pool and benefit from the labor arbitrage. Almost 14 years later, that primary reason still holds strong, although the cost of operations have continuously gone up. Which means the increase in compensation in Romania is bridging the cost gaps comparison to the western world.  Shibu shared that over 60-70% of the jobs in Genpact Romania do have a very heavy European language component. But keep in mind that the dependency on language is decreasing each year, so is the gap in cost!
AI enabled digital solutions will continue to push  the world towards language neutrality. When that happens, the relevance for jobs in Romania will dramatically shift. Cost will play a very crucial role as well.
So, what is the opportunity here?
In Shibu's view Romania still has a huge advantage in the macro ecosystem, but needs to be smart. He called out few specific areas to consider, such as Proximity to culture – while language neutrality is inevitable, it cannot take away the cultural understanding and nuances to do business in a county. While learning a language, I want to believe that our teams here have also deeply understood the culture.This is super critical to support business processes; Current foundation to enable going up the value chain – transactional language dependent jobs will get replaced with higher end decision making jobs; IT and Digital is a massive opportunity – the opportunity to scale from traditional IT skills to new digital skills such as machine learning, natural language processing, augmented reality, robotics etc. is huge. Romania has a solid foundation to scale!
World economic forum has estimated 133 million new digitally enabled jobs by 2022 and Shibu believes that Romania can really have a fair share of that, only if enabled the right way and with the right mindset.
Life long learnings – opportunity to re-skill
As we continued our conversation with Shibu, he shared a lot more with a clear vision in his mind. He expressed a very strong desire for organizations to join hands and come together to support the local talent to stay relevant for future. In his own words, Shibu said the following – "We cannot just preach and every word must translate to clear actions. Our teams are watching us very carefully and I truly believe that the only way to be an employer of choice, is by giving back to the communities we operate in. There cant be a better way to give back to a community or country, than helping the local talent to stay relevant for future!"
How can we enable this re-skill drive?
Shibu shared that at Genpact they have a learning platform under the banner called 'GENOME'. The word is quite powerful and probably is the best way to connect to continuous learning culture. The platform allows Genpact employees to 'self learn' at their convenience. The approach is to provide a vast variety of future relevant content to learn from and in addition, foster a knowledge sharing opportunity, which is called 'guru connect'. It's new and they are going through a lot of learnings as they drive this change & adoption for 90,000+ employees in 30+ countries. But then, imagine building a platform which is a mix of crowd sourced knowledge, programs curated in-house and personal learnings of individuals through the lens of their own experience and exposure. It definitely sounds like a very futuristic learning opportunity!
At Genpact they don't believe in doing things by themselves, they believe in harnessing shared intellect. They have a large partner alliance, which is effectively used to provide services to their Customers. The same spirit can be used to motivate a large business community to come together for transforming the talent pool in the local ecosystem.
Shibu stresses on the fact that while there are a lot of encouraging examples, there is still a big gap between organizations who are committed to transform the local talent ecosystem Vs organizations just enjoying dipping into the available talent pool.
As an example, Shibu shared that Genpact has set up a digital hub in Bucharest, which caters for all their digital initiatives across Europe. This is group of experts in machine learning, natural language processing, robotics, block chain etc. This group acts as a fulcrum and has built a mechanism to systematically elevate the digital quotient of Genpact teams in Europe. "We use digital hackathon's and digital market place's, to engage thousands of employees across our delivery centers in Europe. Imagine what that does to a large group of Romanian talent?! This is a small step to future proof Romania and I am sure there are many such systematic programs in many organizations, which needs to be spoken about." The ask from Shibu is to share such mechanisms with the broader business community, look at the possibility to create joint programs / platforms, learn and apply!
"Genpact in Romania can directly reach only their own teams and push for this change. There are hundreds of thousands of people who will benefit from similar opportunity," states Shibu Nambiar.
Delivering on our promises
Genpact has changed its image from a BPO provider to a professional services firm that makes transformation real. The journey was challenging, but equally rewarding! Shibu Nambiar explains.
We play a very critical role for large conglomerates around the world. Remember, we help re-invent companies ways of working. In many ways, we help our Clients stay relevant for future as well. It's important that we consistently deliver towards the set of promises we have made to our Customers, share holders and our teams. We are still one of the largest employer in the services sector in Romania and we continue to grow our footprint in both Bucharest and Cluj. We definitely love this environment. We are adding new Customers every year, so we are anticipating growth and amazing new opportunities for our teams in Romania.
Shibu insisted on the fact that 'giving back' to communities they operate in, is an important part of who they are and want to be known for. He continues to believe that future proofing talent is a great way to give back! In addition, Genpact teams are engaged in supporting many social development programs in Romania for underprivileged children and families: "We take a lot of pride in sharing and we will continue to look for opportunities to make this part of our professional lives.
---
Trending Now
You may also like