Aliant and Tailent contribute to the development of the next generations of RPA specialists in partnership with the Faculty of Economics and Business Administration from Iasi University
Posted On November 10, 2021
---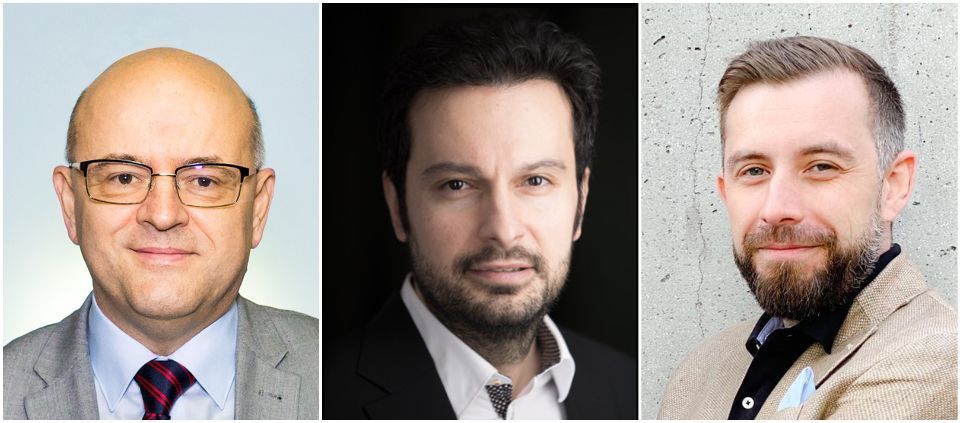 Aliant, one of the leading IT integrator and provider of managed services and Tailent, the Romanian tech company known for democratizing access to Robotic Process Automation (RPA) solutions, have partnered with Faculty of Economics and Business Administration (FEAA) from "Alexandru Ioan Cuza" University of Iași (UAIC) to contribute to the development of future generations of specialists in RPA solutions. Through this step, the faculty aims to better prepare its students for the jobs of the future and provide strong support to Romanian companies active in the automation sector, as the RPA industry has accelerated in recent years at global scale and Romania is becoming an important global provider of solutions based on this technology.
As part of the collaboration with the Faculty of Economics and Business Administration (FEAA – UAIC), the two companies are creating an RPA Centre of Excellence (CoE) and an RPA course open to all interested students based on Tailent technology. The Centre of Excellence has three roles: to create an Educational Centre for the training of future automation specialists, a Competence Centre with the potential to support Romanian and international businesses including through internship programs, as well as a Research and Development Centre dedicated to business collaboration with FEAA experts in automation and optimization of business processes.
"The goal of this initiative is to place FEAA at the forefront of these technologies through practical implementations, research articles and changes to academic offerings to better prepare graduates for a career in this field. This is a very important part of our strategy of partnering with forward-thinking Romanian companies and start-ups that have developed globally. We need to give inspiring examples to our students and to help the economy move from outsourcing to developing software products", said professor Mircea Georgescu, PhD, who will also run the Tailent RPA Center of Excellence.
The partnership is developed by Aliant, Tailent Gold Partner, through its team of experts who will transfer know-how and expertise onto students. Aliant and Tailent announced in January 2021 an alliance whose main goal is to bring cutting-edge RPA automation technologies closer to small and medium-sized companies seeking to transform their business.
The RPA Centre of Excellence comprises a team of dedicated professors, students and technology experts supporting several functional areas inside the Academic Institution. The main role of CoE is to prepare future automation experts in their capacity to add value to businesses by helping employees to get rid of routine activities.
"We have found a fantastic openness to technology at FEAA and I believe that the faculty is the perfect place for a Centre of Excellence in RPA because it seamlessly blends knowledge of business processes and economic theories with the reality of the real world flows. There is tremendous value in closing the gap between the academic and business environments. Aliant is committed to help harness that value by providing relevant knowledge, building skills and using state of the art automation technology from Tailent", said Bogdan Ciubotaru, Partner and Chief Commercial Officer at Aliant.
This collaboration is also part of Tailent's strategy to democratise the access to RPA technology on a global scale and to support the Romanian economy and IT environment to evolve and to be better adapted for a "robotic" future. This evolution is absolutely necessary in a context where Romania is already recognised as a very important global provider of automation solutions.
"We support education and we want to help create an ecosystem of innovation and collaboration consisting of key players in the economy. Technology companies, academia and business need to work together for a better future, here in Romania, but also on a global scale, based on the "think global, act local" principle. Higher education in Romania is aligned with the international standards of the major academic centres of Research, Development and Innovation. Moreover, the creation of Centres of Excellence at academic level is a step forward in our mission to democratise access to RPA technology so that more and more companies can employ robots to become more productive and competitive", said Mario Popescu, Tailent CEO.
Students that complete required courses obtain a Tailent Academic Specialization and will be awarded a digital badge to use online to indicate their specialization. Moreover, the companies can hire internship-ready students trained in process automation technologies, and they can put their knowledge into practice by quickly adding value for their employers.
Tailent is currently in a process of expansion, both locally and internationally, by entering new partnerships and strategic markets, RPA being an industry that has accelerated strongly in recent years, at a global scale, and Romania has become a major global provider of automation solutions. Recently, the company signed accords with two solutions providers: Winsig, a Portuguese company with an extensive client base in Europe, Africa and South America, and Wolters Kluwer, active in highly regulated industries.
---
Trending Now