Colin Lovering, Lovering & Partners: Business leaders need to reflect and envision their business and market in 3 years' time to create a realistic, yet exciting model
Posted On August 11, 2021
---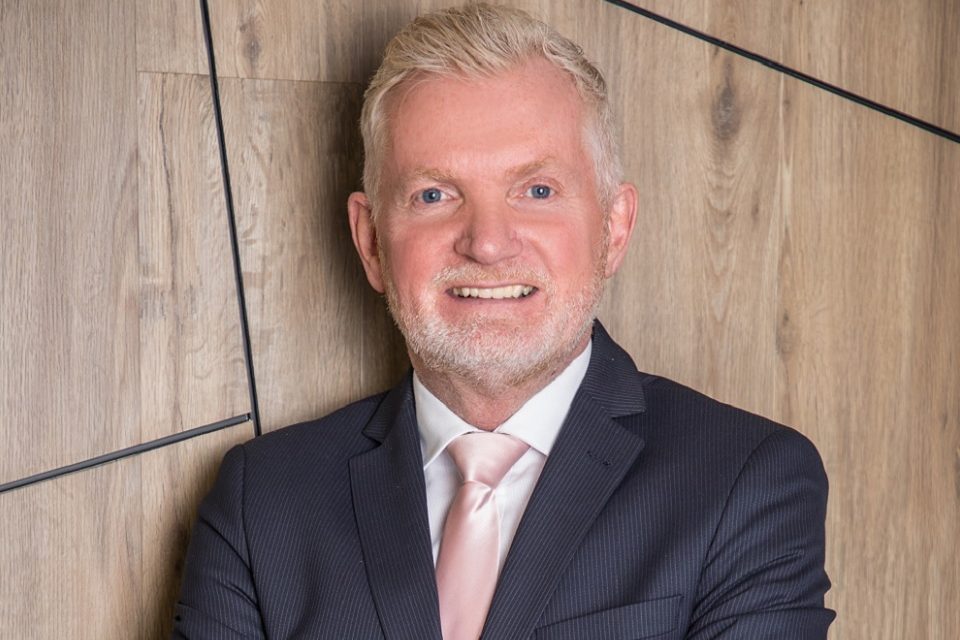 In 2020, Colin Lovering gathered a group of seasoned business minds from various industries and expertise to create Lovering & Partners, a Business Performance Consultancy focused on working with it's clients on three key yet fully integrated areas, Sales Performance, Operational & Leadership Excellence and Reputation Management & Branding.
We caught up with Colin to ask him for his candid views on the changing world of Leadership in business through 2021 and beyond.
The shifted role of leadership in 2021. What has changed, what should be the focus in motivating and leading people towards the targeted business and organizational goals in 2021?
I guess the easiest answer to this would be to highlight the Covid-19 shift in people working from home and then moving into this new hybrid world going forward. However, this shouldn't be used as an excuse to suddenly be overwhelmingly nice and cuddly with our teams just because it feels like the right thing to do.
Things WILL change again, and again over the next few years as was happening before March 2020 in Romania, as the advancement of technology coupled with the higher visibility of Romanian talent and expertise across the world.
Business leaders need to take the time to reflect and envision their business and market in 3 years' time and create a realistic yet exciting model that they and their teams can look forward to and be confident in achieving. We all live our lives with wise hind-sight well now it's time for more courageous fore-sight and pull our business from a clear goal rather than pushing to a mere wish.
How can you be a better leader and team player in 2021? What is expected from a leader in 2021?
Following on a little from the first question, it's so important that leaders, whether business leaders, departmental managers or supervisors understand the power of influence that they hold and how people around them, despite this new found freedom, still need to be inspired and led.
With an average age in many industries in Romania such as business services etc around 27-28 years, we have to understand that the upbringing through the 2010's was very different from a generation before or before that. Many of the young people in our workplace had career parents in the day and the distractions of smart phones by night. Parenting is a word not just associated with teenagers, it's a fundamental need of young people in the workplace although, of course, they will never admit it!
Leaders, managers must take on an extra responsibility and guide their people through their younger lives more than ever before. Being cared for and being parented may become a bigger motivator than anything else of the next years.
How do you build the right culture within an organization, especially considering the changing paradigm of work (remote work, flexible work space). How can it be better communicated and translated into engagement within employees?
When I first arrived in Romania over 13 years ago, I wasn't quite sure about the way that people engaged particularly in the customer service sector where I sometimes felt that people were actually being rude to me. What I quickly and amusingly discovered was that people are far from rude and it was efficiency or a task orientation that was puzzling this naive Brit.
Now, fast forward a few years and that mystery has pretty much vanished yet the task orientation still remains as part of the DNA here. In the same way that the British are very 'wishy washy' in the way they do things and never get to the point without going all around the houses first.
For me, a great leader surrounds him/herself with people far more talented than they are but to achieve this we must first let go of that old style Manager and encourage initiative and intuition in our people in what they do and how they can go that extra mile. My best advice is to always respond to a question, with a question wherever possible. For example, "What should I do with this?" should not be answered but thrown back "What do YOU think we should do?" which will encourage a self-ownership mind-set very quickly and allow people to grow.
Which are the new drivers of employee engagement and how is the change in mindset tackled within the business environment and your industry?
Employee engagement is definitely one of the major challenges over the next period as people are no longer immersed in that daily employer branding and colleague influence culture we had before.
Employee Engagement = Loyalty and Commitment too in many ways and I witness the interview process becoming shorter and shorter as the 'employees market' dictates and influences organisational behaviours. Learning & Development of young people is crucial and online is and never will be the same as that vital interaction and daily mentoring.
Organisations need to shift the focus from trying to keep or motivate people to making it desperately difficult for an individual to leave a company and it's people because of the personal growth acceleration that is being provided for them. Don't do anymore of those 'swinging on ropes in the trees' team-buildings and think that it will create loyalty. Be more sophisticated in what you do. If you stay in parent-child mode then you will not achieve much. Adult-Adult mode will.
Which are the current and visible risks in the work force market and how can they be tackled by companies?
With any fast-developing nation such as Romania you will always face the difficulties of talent and cost. Also, we have seen a mass exodus of talent, particularly in IT to other countries with the assumption that they will eventually come back but, we know deep down, that many won't as they carve out new careers and lives.
We have seen it in the construction market as well as HORECA as finding staff becomes more and more difficult and the influx of foreign workers becomes more and more evident as happened in the UK through the 50's and 60's to feed the manufacturing sector in particular.
Companies will need to invest more in bringing talent from outside of Romania which should be a smoother journey given the strength in languages here that enable foreigners like myself to settle very quickly into this beautiful country.
Obviously, the consequences of all of this will probably be a rise in salaries which will need to be balanced out with a more competitive market for over-heads such as offices, utilities, transportation but I fear that this will not happen soon.
How is the organizational trust defined in 2021, what has changed compared to previous years? How does the organizational trust indicator reflect in the company's performances?
Trust is a huge word in anyone's vocabulary and forms the corner-stone of any loyalty, commitment, care and passion for all of us whether it's with our employees, friends or family.
Communication plays a huge part in trust and, unfortunately, we have become subservient to the fast communication over the quality communication in organisations which has confused us all in how we interpret what is being said. As an example, if somebody send me an sms stating "I am staying at home this evening" without a smiling or sad face emoji, then I have no idea if that person is please to be at home or miserable.
Exactly the same challenges are going on everyday in organisations as we hit that 'send' sparing no thought for howe that message will be received, if it will be read or what we should do to follow up.
This ultimate silence in communication is the most damaging one to the cultivation of trust in a company so my advice is for all organisations to seriously look at their internal communication habits and create a mutually respectful culture that will resonate into stronger trust.
Resources:
---
Trending Now
You may also like