Anca Burghelea, marketing manager MAJOREL: People should lay a foundation for a strong employer brand
---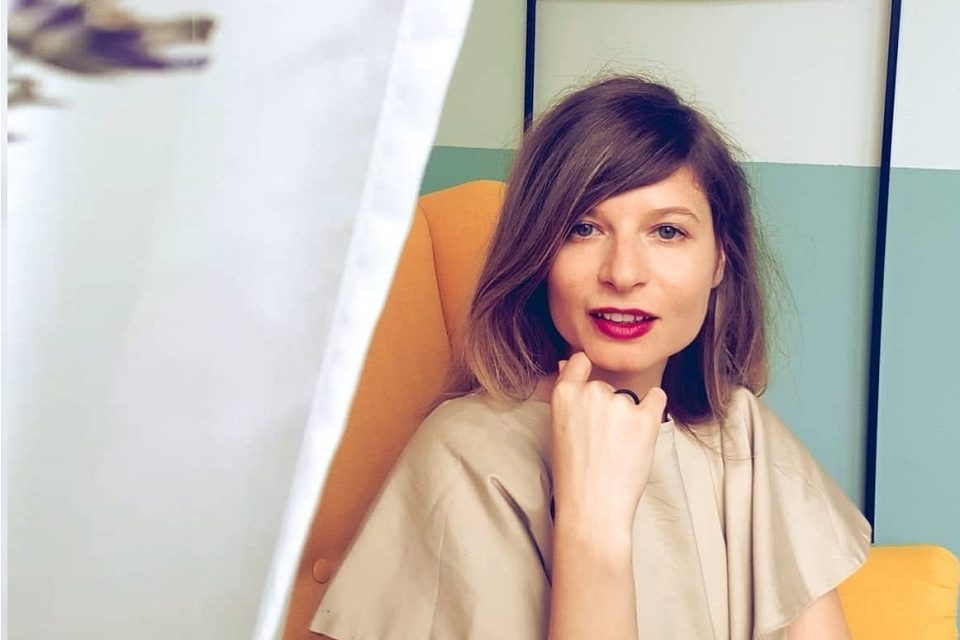 An employer brand that stands out is based on values, mission and overall organizational culture that a company upholds through the practice of its employees.
Therefore, a good employer brand should invest in people, recognizing it as an integral part of a company culture. A good employer brand needs to learn how to listen – what people really need, then it needs to develop a strategy that not only answers to those needs, but inspires.
At Majorel Romania, people lie at the heart of our business
This is and has always been like this. We give voice to our people and shape our workplace based on their best interests. We have a global Feel Good program, already rolled-out in multitude of Majorel sites worldwide, which serves one big purpose: to build a happier and healthier work environment based on the needs, wishes and goals of our communities. I think this is a very important program which empowers our employees to not only communicate their feedbacks, but to actually shape our workplace accordingly. Our people have an active say in shaping our company culture and in the end, fostering our company culture.
The world pandemic has changed our work culture in so many ways, but not necessarily in bad ways. Last year, we reevaluated our values how they would fit in with the new normal environment. I can say that we have adapted to new work environment fairly quickly, holding tight and furthering our values: Creativity, Excellence and Respect. Though organizing team events on site has become much more of a challenge, our Feel Good Community Ambassadors never let our employees feel unsupported or disconnected from the team. I can even add that the new reality helped us raise our voices online louder and let the world know more about life at Majorel.
The power of storytelling and visual storytelling helps us attract the right candidates, but also keep the best employees engaged and appreciated
We use both internal and external communication tools and different social media channels to further our employer brand. We recognize the power of authentic storytelling as a tool to share real insights of our employees. By telling their personal stories of challenges and triumphs, our employees actually give candidates the chance to see, feel and experience what's it like to work at Majorel.
Regardless of job position, we offer open and transparent work environment, flexible work culture, friendly team, international and multicultural team and especially for entry level positions, immense possibilities for career growth. Although a relatively young brand, I can proudly say that Majorel has already made a name for being one of the respected and stable employers on the local market and beyond.
Majorel has fast-growing teams and a constantly-expanding geographic footprint around the world.
Currently, we have 58000+ employees in 30 countries around the world, but we grow in numbers each year. Considering the size of our company and the scope of our activities, attracting the right talent is a complex and a challenging process. I believe, the hiring process should mirror the whole employee journey: the way you treat them at the beginning reflects the way you'll treat them after. Therefore, we don't only attract talents, but work hard to make their whole journeys at Majorel as exciting, engaging, and meaningful as possible. During pandemic context, in Majorel Romania we almost doubled the number of employees that are working within our organization, so that was definitely a challenge. We are not only searching for people with various linguistics capabilities, but we are also looking for profiles that fit into our organization. We put great value on our company's culture, team experience, respect, excellence and creativity.
More and more companies realize that EB is actually a vital part of their B2B or B2C business
Nowadays, in the face of the pandemic, more companies started to value employer branding. I think, in the future, with the rise of globalization and digital technologies, the scope of this concept will further broaden. I would like to think that the general understanding of employer branding will go beyond talent acquisition or retention; with time, more and more companies will understand the importance of creating an engaging employee experiences across each and every stage of the employee journey. I think that more and more companies realize that EB is actually a vital part of their B2B or B2C business. The employer branding will be at the core of every business, the way we perceive and communicate with our employees will reveal the way we truly are. Furthermore, I believe the era where we talk just about your products/services is long gone. We need vivid stories, emotion, inspiration, real data of what genuinely shapes us. As far as digital and technology will further thrive, our need for human touch will substantially grow.
We constantly strive to improve our employer branding strategy: shape and foster our company culture through the involvement of our employees and communicate our values and mission to the external world.
---
Trending Now
You may also like