Telekom Romania launches the chatbot ANA, to offer HR support to employees
---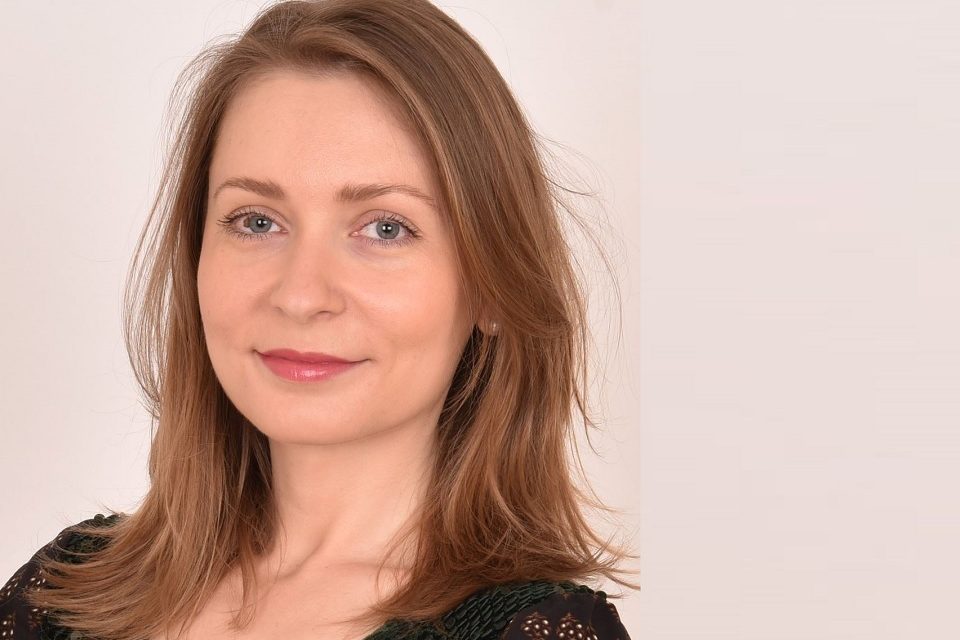 Telekom Romania announces the launch of the chatbot ANA, a virtual assistant that has the role of automating the management flows of internal human resources activities and providing "self-service" support for employees. The chatbot was implemented by Future WorkForce, a company specialized in business process automation, and is based on DRUID technology, which develops virtual assistants (chatbots) for Enterprise organizations.
ANA is developed and trained, therefore, on DRUID conversational technology, is accessible through the company's Intranet platform and integrates with the internal human resources applications but also with the already operational software robots developed using the UiPath end-to-end automation platform. Thus, the chatbot helps to approve the leave requests and takes from Telekom Romania employees specific HR requests, such as medical or employee certificates, displays the available leave days and updates their personal data using optical character recognition (OCR) technology. At the same time, through the connection between ANA and the robots developed with UiPath technology, managers have access to a set of standard reports, quickly obtaining centralized information about employees and the team.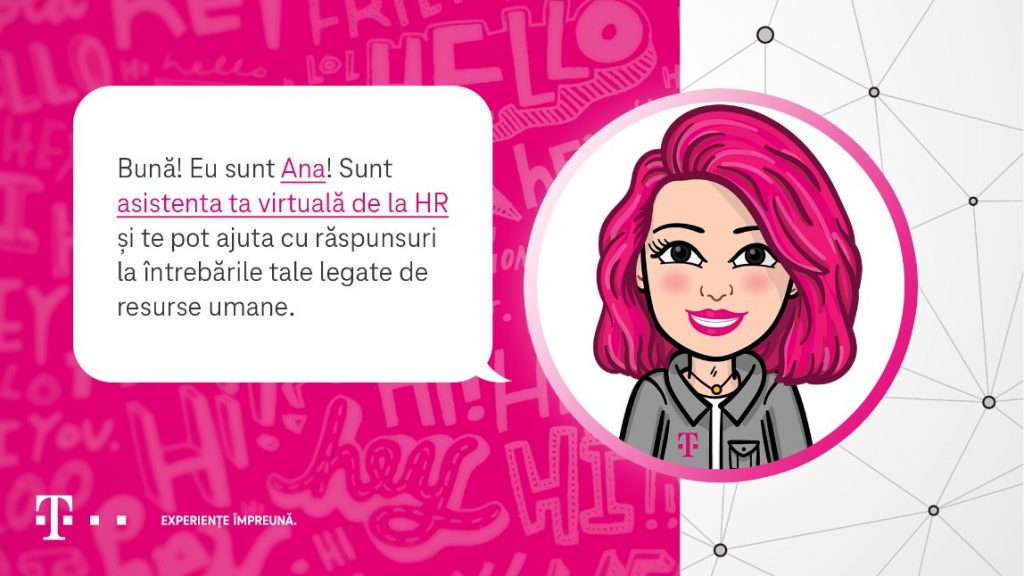 ANA also includes a FAQ-type functionality for automatic answers to general human resources questions, which will be perfected and expanded over time, as the chatbot learns from its direct interactions with users.
"As one of the technology leaders in the local market, we wanted to offer the same modern digital experience, which we make available to customers through the virtual assistant Tim, also to our employees. Collaborating with Future WorkForce has allowed us to simplify and, at the same time, streamline the interaction process with the HR department. ANA continues the promise of digitization and helps us to significantly reduce the processes that involve routine activity, and the results obtained in the testing phase, over 200 uses, show us that employees are eager to enter into conversation with the newest member of the Telekom HR team", said Carmen Dumitrache, Chief Human Resources Officer at Telekom Romania.
"We are happy to be at the second implementation for Telekom Romania, after the one last autumn, and we hope that ANA will soon become the virtual colleague that the whole team uses for quick HR information. The main advantage of a virtual assistant is the speed and simplicity it brings in interacting with any audience relevant to a company, as well as its availability at any time of the day or week", added Mihaela Moisa, co-founder of Future WorkForce
About Telekom Romania
Telekom Romania is a dynamic brand, offering fixed and mobile innovative communication services to a broad customer community.
Our solutions open a world of infinite opportunities to share the beauty of life together with our families, friends, partners, colleagues and citizens around us. Our mission is to enrich people's lives, by offering them fixed and mobile integrated services, latest technologies like 4G, optical fiber, as well as Internet TV which brings users a new entertainment experience, with access to exclusive and quality content, on all screens, and advanced interactive features. Telekom Romania is the trusted partner for companies, providing them with complete communications and IT&C solutions. Our network is bringing together people, machines and content, connecting them for a better, safer, simpler future.
Telekom Romania is present in the Romanian market since 2014, after the joint rebranding of Romtelecom and COSMOTE Romania.
Telekom is a brand pertaining to Deutsche Telekom, one of the world's leading integrated telecommunications companies.
About DRUID
DRUID (www.druidai.com) is an AI conversational technology company that develops intelligent virtual assistants for Enterprise organizations. Thanks to preconfigured conversational templates and proprietary NLU technology, Druid allows any company to design and launch extremely quickly intelligent virtual assistants trained in specific conversations on roles, processes, industries. By integrating with UiPath robots, DRUID enables the automation of complex processes in which computer systems exchange information with human users. In less than 2 years since its launch, Druid already has clients such as Banca Transilvania, Raiffeisen Leasing, BCR Leasing, BRD Finance, Alpha Bank, Idea Bank, Orange, Asirom, Groupama, Provident, ProTV, Carrefour, iStyle, Profi, ALTEX, Dacris, FAN Courier, REGINA MARIA Health Network, Dona Pharmacies, Servier or Cărtureşti Bookstores.
About Future WorkForce
Future WorkForce (www.fwfcompany.com) is a company specializing in business process automation, a field on the border between business consulting and IT. Future WorkForce has grown rapidly, reaching Gold UiPath partner in less than a year. With a team of over 40 people, Future WorkForce has successfully designed and implemented over 150 robots for customers in Romania, Germany, France, UK, Netherlands and Ireland. The company was created by the chance meeting of the 5 associates, some with extensive business experience gained in multinationals in Telecom, Retail, BPOs and others with expertise in modern technologies.
Recently Future WorkForce is the only company with 100% Romanian capital that has obtained the accreditation of UiPath Certified Professional Services, joining the elite group of the only 40 companies that still have this status globally.
---
Trending Now
You may also like