EXEC-EDU: The executive education market in Romania grew last year with more than 15%
---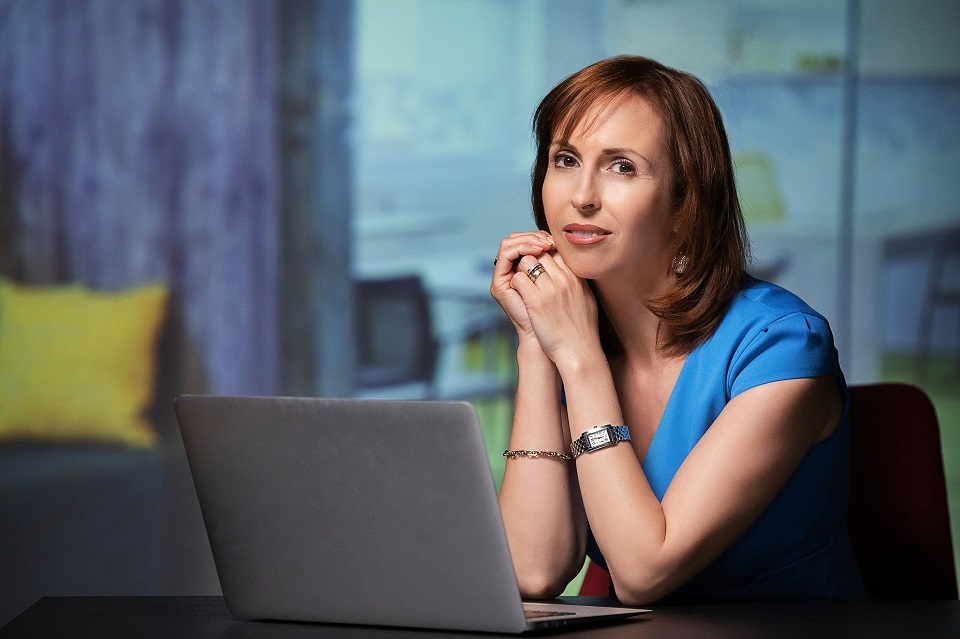 The Romanian executive education market, the top segment of the training market, grew by more than 15% in 2020, as companies became even more aware of the importance of training management teams, shows EXEC-EDU data, the market leader of such services for managers and entrepreneurs in Romania.
"Among the factors that have generated the growing demand for management education programs, delivered by senior experts and consultants, are: the need to create business strategies tailored to the new context, the desire of companies to develop a healthy organizational culture and to form leaders at all hierarchical levels,  from top to line managers, as well as the need to innovate and generate new business ideas," explains Oana Scarlat, Marketing and Sales Director EXEC-EDU.
The company, that has been present on the market for over 20 years, has recorded during the pandemic period a double number of requests for leadership (including remote team leadership) and management programs, both open and customized programs for companies. A highly required program was Leadership 360, a complex and transformative program, as well as Mastering Management Skills, a product that develops the key management skills. Finance and project management courses were also required. One program that grew in interest was growth mindset, which, along with stress management and emotional intelligence courses, were in the top 3 most required soft skills trainings.
On the other hand, the demand for coaching, mentoring and consulting programs has greatly increased, due to their immediate impact in business and the rapid need of managers to adapt to the pandemic context. The duration of the courses has changed, these taking place over much shorter periods, in sessions with immediate application.
"Participants come from diverse industries, which makes the learning process much more interesting for each of them. The most active industries lately have been IT, gaming, banking, energy, FMCG. An advantage of these programs is given by the dynamics of groups, made up of directors from various industries, who exchange ideas and opinions, challenge each other and establish business relationships. The possibility of online connection has also generated an expansion of the geographical area, so we had students from all over the country, but also from the Czech Republic, Bulgaria, Serbia, Slovenia, Moldova, or even Northern Europe. We ended with more than 1,500 students last year, and for 2021 we estimate an increase of this number", declares Oana Scarlat.
Approximately 20% of EXEC-EDU students are entrepreneurs, and their number did not change during the pandemic. However, company data shows an increase of the number of students paying for the courses on their own, as well as an increase of the number of participants with liberal professions, such as lawyers, doctors or entrepreneurs with companies in this area.
The reasons why managers allocate budgets for EXEC-EDU courses are different. Top management and entrepreneurs attend these courses to accelerate the development of their companies, having access to top expertise. Participants in the middle management segment are also motivated by obtaining valuable certifications, along with developing their competencies, but also by the possibility to reach higher positions in the company.
According to EXEC-EDU data, the training market will be defined in 2021 by five main trends.
1. LIVE online courses
Online sessions have earned an important place on the companies training agendas and will continue to be required, just as the work from home trend will continue. The traditional learning model can no longer be replayed, because the whole paradigm in which we live has changed. Classroom sessions will be mixed with online sessions, and development programs will include both training and other development methods, such as mentoring, coaching, consulting, micro-training sessions, video sequences.
2. The increasing importance of Learning & Development in companies
Companies are now looking for employees capable of developing continuously, versatile and flexible, adapted to the digital world, able to re-learn quickly. Organizations that now understand that the Learning & Development process has become a strategic one and are continuously investing in upskill and reskill are the ones that last in the long run and remain on top.
3. Digitalisation, automation, hybrid learning
Digitalisation will certainly be at the forefront in 2021, and learning will become autonomous and hybrid. The mixed work model, both at the office and at home, extends to the learning area. This involves taking into account both the benefits of collaboration and face-to-face learning, in an experiential way, but also the convenience of connecting from anywhere and participating in online live sessions, with participants from all over the country, with obvious time and budget savings (travel, training room, accommodations).
4. Awareness of the need for professionalisation of management, both in multinational companies and especially in entrepreneurial ones
Companies at the growth stage now understand more than ever the need to create systems and processes, moving from startup entrepreneurship to entrepreneurship based on validated scientific management models, which help them grow and scale their business.
Increased need to cultivate employee well-being and collaboration
Developing a healthy organizational culture involves cultivating soft skills such as empathy, trust, emotional intelligence, especially for leaders.
---
Trending Now