EY survey: digital home services boom fuels anxiety around well-being and data privacy
---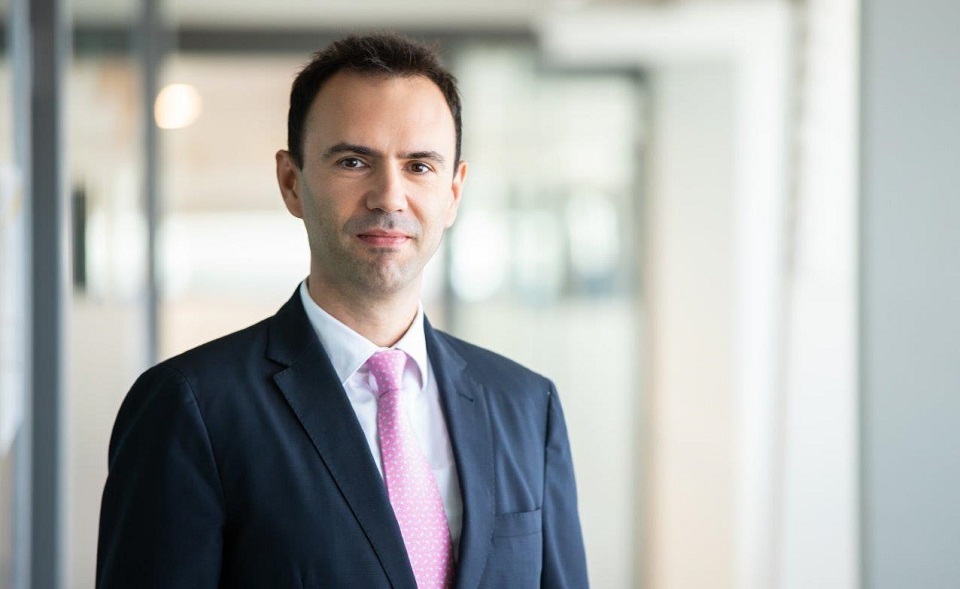 41% of respondents are more concerned about the impact of the internet on well-being than they were before the COVID-19 pandemic
Digital fatigue drives 47% to seek downtime from internet-enabled devices
42% believe they pay too much for content, as value-consciousness prevails
Growing reliance on the digital home has inevitably driven a surge in online behaviors during the COVID-19 pandemic. But rising service adoption is also marked by an increase in consumer fears around digital well-being, which demands an urgent shift in approach from providers. This is according to the first instalment of the EY study, Decoding the digital home, which evaluates consumer attitudes to digital connectivity, technology and content consumption in Canada, France, Germany, Italy, the UK and the US.
Despite some regional variation, the survey finds that households adopted a range of services for the first time during national lockdowns. Video calling leads with a 25% increase in adoption, while online health services (up 20%) and education (up 18%) have also grown exponentially. Across all markets, 44% of respondents say their internet connectivity needs have increased.
In striking parallel, this trajectory is tempered by rising anxiety; 41% of respondents are more concerned about the impact of the internet on well-being than they were pre-pandemic, while 39% are very cautious about disclosing personal data online. Notably the 18-34 age group are more concerned about data disclosure (43%) than those aged 45 or older (36%).
The correlation between demand and anxiety is most pronounced among households with children, with 60% of respondents with children noting that their connectivity needs have increased (vs. an average of 44% across all respondents) and 52% more likely to consider the impact of the internet on well-being (vs. an average of 41%).
"With an increased number of hours spent in front of screens, customers have begun to reflect on the responsibilities of the content provider towards them. The "more" factor has grown into a "fatigue" that needs to be understood and acted by the content providers. In very few other industries it's truer the well-known syntagma – 'Time is money' – and the customers know it as well. Hence, they increasingly expect a portion of that income – a reduction in the fees – and also more transparency on the data provided and better curated content", said Cristian Cârstoiu, Consulting Partner, EY Romania.
Content overload and distrust
Many households are now at saturation point according to the survey. Forty-seven percent of respondents say they seek downtime from smartphones and other internet-enabled devices, while 25% would like to reduce the number of streaming platforms they use. Similarly, 43% believe there is too much choice across available connectivity and content bundles.
The survey also unearths concerns around consumer trust. More than a third (35%) of respondents are very concerned about the possibility of encountering harmful content online and nearly half of households (49%) favor tight regulation of the internet. Thirty-five percent are also wary about using 5G mobile, despite government reassurances.
Cost-saving mindset thwarts positive spending intentions
In some cases, the COVID-19 pandemic has been a catalyst for increased spending intentions, with 25% agreeing that the pandemic has made upgrading to 5G more appealing and 20% of respondents are now receptive to paying a premium for Super HD content. But concerns around the need to control costs are more pronounced than the appetite to upgrade. Forty-two percent of respondents believe they already pay too much for content, and 53% say their household's priority is to spend as little as possible on communication services. Overall, 42% of respondents across all markets do not believe their broadband provider does enough to ensure they are on the best deal.
Providers must not take the goodwill they have generated during the COVID-19 pandemic for granted. Demand for connectivity and content has risen but is overshadowed by a deep-rooted desire for value alongside signs of fatigue with the digital world. To thrive in the future, providers will need to offer simple and intuitive services that reduce the sense of overload felt by consumers and better rationales for spending more. Providers that work together to solve digital well-being challenges stand to win in the market.
***
About EY Romania
EY is one of the world's leading professional services firms with 298,000 employees in more than 700 offices across 150 countries, and revenues of approx. $37.2 billion in the financial year that ended on 30 June 2020. Our network is the most integrated worldwide, and its resources help us provide our clients with services allowing them to take advantage of opportunities anywhere in the world.
With a presence in Romania ever since 1992, EY is the leading company on the market of professional services. Our more than 800 employees in Romania and Moldova provide integrated services in assurance, tax, law, strategy and transactions, and consulting to clients ranging from multinationals to local companies.
Our offices are based in Bucharest, Cluj-Napoca, Timisoara, Iasi and Chisinau. In 2014, EY Romania joined the only global competition dedicated to entrepreneurship, EY Entrepreneur Of The Year. The winner of the national award represents Romania at the world final taking place every year in June, at Monte Carlo. The title of World Entrepreneur Of The Year is awarded in the world final. For more information, please visit: www.ey.com
About the study
Decoding the digital home is conducted annually by EY, to explore consumer attitudes to digital connectivity, technology and content consumption inside the home. The study considers consumer attitudes to broadband/internet connectivity, TV and smart home technology, customer support experiences and levels of trust in service from technology, connectivity and content providers. The insights from the online survey of 17,500 households are gather from six countries (Canada, France, Germany, Italy, the UK and the US), and opens the door into the nuances of today's digital household.
---
Trending Now
You may also like