CA Immo renews the lease for Sony offices in Bucharest Business Park
---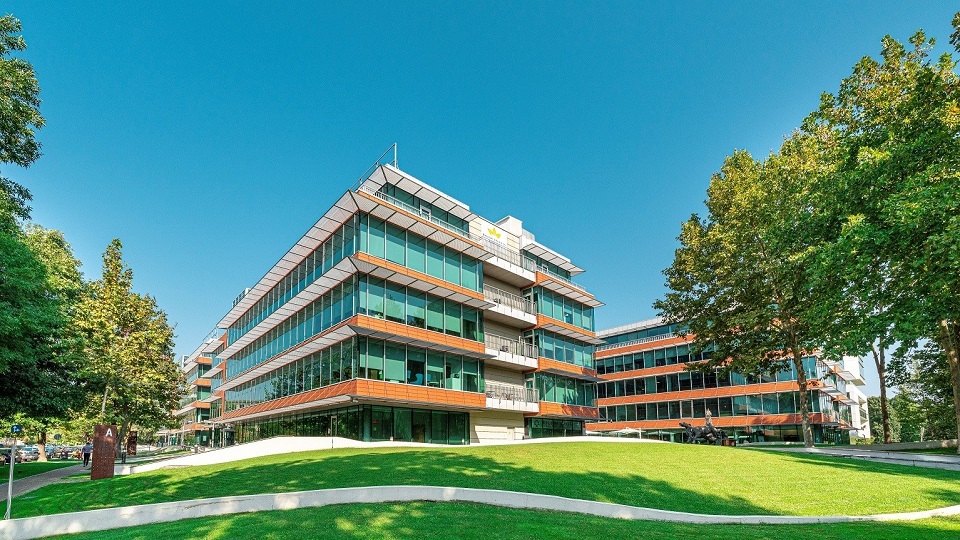 CA Immo has renewed the lease contract with Sony for another five years, thus becoming one of the longest leases in Bucharest Business Park.
"Sony considers employees to be among its most important stakeholders and views them not as a group, but as individuals. The quality of workplace remains vital especially in this hybrid working environment we are witnessing at a global level. In the proximity of the largest park in the city, Bucharest Business Park offers a perfect mix for our team: buildings with small height ratio, entrances with large atriums and green surroundings for each building. All these are advantages for our people and with an important contribution to their wellbeing", stated Gheorghe Mares, Commercial Cluster Head Romania & Hungary and Republic of Moldova.
Set on a generous 2 ha land, Bucharest Business Park is located in the north-west of Bucharest, on one of the most important boulevards of the capital city, in the immediate vicinity of the Press House. The project comprises four high quality office buildings, each of 4/5 floors and within an open composition, providing ca. 27,000 sqm of office space.
"During the last 15 years, Bucharest Business Park, the first office compound in Bucharest, has proven to be a place where people really love to work. Sony is a good example and I'm happy to say that many of our tenants are here since the buildings have been delivered, which reflects a high satisfaction level, validated in time", stated Marian Roman, Managing Director of CA Immo Real Estate Management Romania.
Sony has been a key tenant in Bucharest Business Park since 2005. Certified LEED Gold, BBP is accommodating important companies such as: British American Tobacco, AstraZeneca, Bayer, 3M Romania, Ergo Asigurari, Project1, Heidelbergcement, IPSO, Altius and Alior Bank.
About CA Immo:
CA Immo is an investor, manager, and developer specialised in modern office properties across the gateway cities in Germany, Austria, and Central Europe. The company covers the entire value chain in the field of commercial real estate including a high degree of in-house construction expertise.
Founded in 1987, CA Immo is listed on the ATX index of the Vienna Stock Exchange and holds property assets worth around € 5.2 bn in Germany, Austria, and CEE. In Romania, CA Immo has been present since 2001 and owns a portfolio of seven office buildings: Opera Center One and Two, Riverplace, Europe House, Bucharest Business Park, Campus 6.1 and Orhideea Towers, which total a rentable area of approximately 165,000 square meters.
For more details, please visit www.caimmo.com
---
Trending Now
You may also like