The largest office portfolio with COVID-19 certification compliance:CA Immo receives certifications for all its 7 buildings in Bucharest
Posted On August 10, 2021
---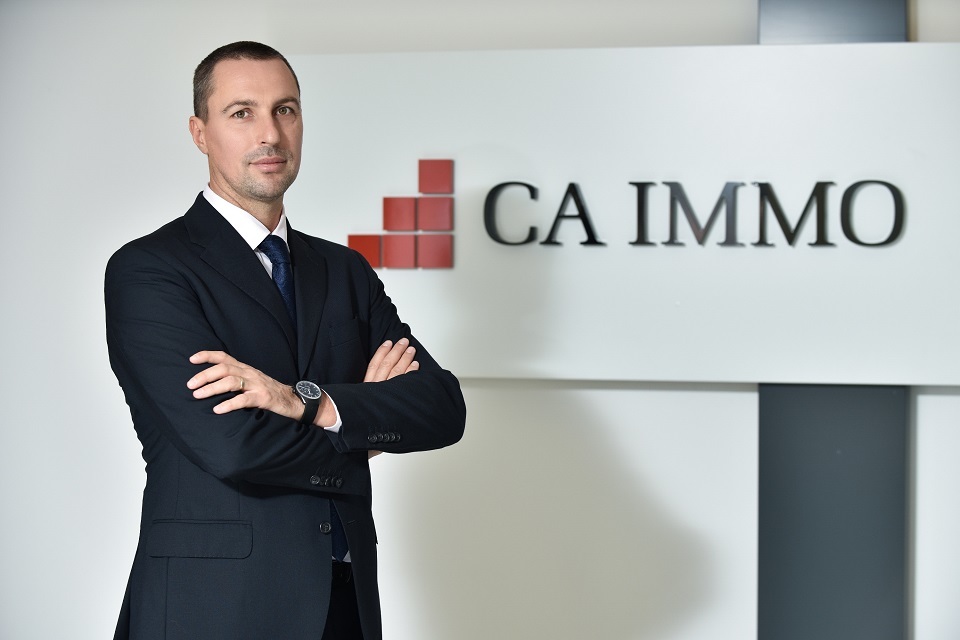 CA Immo has obtained the internationally COVID-19 Compliant certification granted by Safe Asset Group and the DEKRA Trusted Facility certification for its entire Romanian portfolio, thus confirming the measures implemented to comply with national and international health and hygiene regulations and protocols.
With a total lettable area of over 165,000 square meters, the CA Immo's portfolio represents the largest COVID-19 compliant certification granted by Safe Asset Group for an office portfolio in Romania. SAFE Asset Group offers the only internationally acknowledged resilience certification program for Safe Hospitality, Offices, Retail, and Environments (SHORE).
"Together with our tenants, we implemented multiple safety innovations to ensure both covid-safe and attractive environments for all 15,000 people who are generally working in the CA Immo's buildings. Safety, community and growth were always our priorities as landlord and our tenants recognize our efforts: CA Immo vacancy remains less than 10% even if our portfolio in Romania had constantly expanded, approximately 60,000 sq m being added only in the last three years", saidMarian Roman, Managing Director of CA Immo Real Estate Management Romania.
CA Immo also obtained the DEKRA Trusted Facility certification for the successful implementation of all safety and prevention measures against the spread of COVID-19 virus, which confirms that all the CA Immo's buildings are safe and trustworthy facilities, compliant with the recommendations of the World Health Organization (WHO) and the local authorities.
As businesses look to reopen their doors following an easing of lockdown measures and the parameters once again of the 'new normal' become better understood, tenants and office landlords have a unique opportunity to take a leading role in the return to work, to 'build back better' and to enable their teams to work safely, flexibly and collaboratively.
"It is reassuring to know that we have all the measures in place in the Campus 6.1 building given the efforts of CA Immo and in the office in order to know our people are safe as we prepare to return to office in a limited capacity, based on the local government instructions. Our aim is to make this transition to return to office as safe and straightforward as possible. With the common efforts, we can assure our people can work safely alongside their colleagues", stated Andreea Stanescu, General Manager for Romania, London Stock Exchange Group (LSEG).
A recent survey by CBRE, the world's largest commercial real estate services and investment firm, found 85 per cent of companies expect employees to spend at least half the week in the office, with smaller groups in the office full time or working entirely remotely. Specifically, 38 percent said workers will spend three or more days a week in the office; 32 percent anticipate an equal mix of in-office and remote work; 15 percent foresee solely in-office work; 7 percent say workers will do most if not all of their work remotely; and 7 percent aren't sure yet (the figures don't add to 100 due to rounding).
Many companies report health and safety protocols remain in place, including physical distancing and space reservations, the survey shows. The recognized impact of wellness in the workplace has created a heightened focus on building-level measures. Indoor air quality, filtration and monitoring are now the most important building level enhancements underway. Touchless technologies have also risen in importance, including contactless check-ins, automated entryways and auto taps and soap dispensers in restrooms.
About CA Immo:
CA Immo is an investor, manager, and developer specialised in modern office properties across the gateway cities in Germany, Austria, and Central Europe. The company covers the entire value chain in the field of commercial real estate including a high degree of in-house construction expertise.
Founded in 1987, CA Immo is listed on the ATX index of the Vienna Stock Exchange and holds property assets worth around € 5.7 bn in Germany, Austria, and CEE. In Romania, CA Immo has been present since 2001 and owns a portfolio of seven office buildings: Opera Center One and Two, Riverplace, Europe House, Bucharest Business Park, Campus 6.1 and Orhideea Towers, which total a rentable area of approximately 165,000 square meters. For more details, please visit caimmo.com or follow us on LinkedIn.
About SAFE Asset Group
Headquartered in Gothenburg, Sweden, SAFE Asset Group is a global certification and advisory company that provides certification and consulting services for real estate developers, operators, investors, and retailers. SAFE Asset Group comprises international experts with experience in shopping centres, mixed-use asset management and risk management. SAFE Asset Group had reached over 7,000,000 sqm of certified hospitality, office and retail assets, in more than 27 countries in EMEA.
About DEKRA
DEKRA is a global provider of audit and certification services, operating in approximately 70 countries. The certification was granted following an extensive audit process, with numerous evaluation criteria which cover areas like: information and communication on COVID-19 and related prevention measures; personnel protection; special attention to maintenance and equipment (including the one for air conditioning and water supply); supervision of goods and services deliveries in compliance with the measures in force.
---
Trending Now
You may also like