The longest lease for an ING Bank branch: CA Immo extends the contract for ING Bank in Opera Center I
---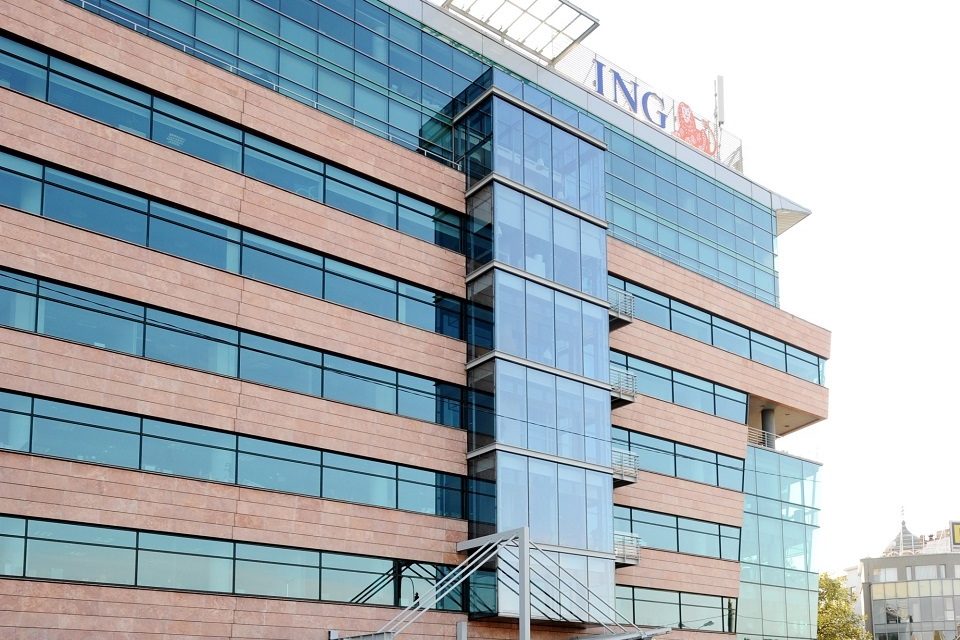 CA Immo has extended the leases for the ING Bank branch in Opera Center I, part of Opera Center project, an established office landmark located in the center of Bucharest. This represents the longest lease contract for an ING Bank branch in a modern building in Romania.
Active since 1994 on the Romanian market, ING Bank is currently the fourth bank in the local markets, based on the assets and is a universal bank with 1.6 million clients. ING Bank has a hybrid service model where day to day operations are covered by the internet banking applications for all type of clients, while those more complex products or solutions are addressed by expert consultants within the ING Office network. As such, on average, retail clients access ING Home'Bank once per day, while they cross an ING Office door once per year, but for those important moments with the bank.
Therefore, their experience within an ING Office is important and the bank invests in the interior design and feel, and also in important venues. The Opera Center is one of the most iconic locations in Bucharest and has been since the start of ING agency presence, in 2004.
"Opera Center has increased its value, becoming an established landmark and an office sub-market itself. An important advantage is the development of public infrastructure, especially the recent inauguration of the Metro Line 5, which serves more than 150,000 residents. From universities and leisure options to public administrations and hospitals, all are available within 3 km", said Marian Roman, Managing Director of CA Immo Real Estate Management Romania.
The ING Bank branch occupies a surface of ca 400 sq m on the ground floor of Opera Center I. The retail area of the Building hosts also a French Bakery cafeteria, a Dr. Max' pharmacy unit and an Inmedio convenience store.
Known as the first modern office building in Bucharest, Opera Center I was delivered in 2001, being still considered one of the most valuable office projects in Bucharest, both in terms of location and asset management.
Probably the coolest location in Bucharest
Strategically located 50 m from the Eroilor metro station, Opera Center I is overlooking the Dambovita River and the National Opera House. Izvor and Cismigiu' parks are situated within one kilometer from the office building, while the Botanical Garden and Cotroceni area, which ranks in Top 20 Europe's coolest neighborhoods, are located at two kilometers from the office building. The Old Town, Unirii Square and the public administrations with City Hall, Bucharest Court of Appeal and Parliament Palace are less than 3 km away.
After the inauguration of Metro Line 5, which connects the city center to the Drumul Taberei neighborhood, Opera Center has direct access to 3 out of 5 existing metro lines in Bucharest, M5, M3 and M1.
Opera Center I comprises around 11,900 sq m of modern office space on eight levels, having an impressive glass facade, with intricate brickwork extending across all elevations. LEED Gold Certified, Opera Center I is accommodating important companies such as: NN Lease, Qualitance, Borza&Asociatii, Siemens, GSK Consumer HealthCare and DHL Logistics.
About CA Immo:
CA Immo is an investor, manager, and developer specialised in modern office properties across the gateway cities in Germany, Austria, and Central Europe. The company covers the entire value chain in the field of commercial real estate including a high degree of in-house construction expertise.
Founded in 1987, CA Immo is listed on the ATX index of the Vienna Stock Exchange and holds property assets worth around € 5.6 bn in Germany, Austria, and CEE. In Romania, CA Immo has been present since 2001 and owns a portfolio of seven office buildings: Opera Center One and Two, Europe House, Bucharest Business Park, Riverplace, Orhideea Towers  and Campus 6.1, which total a rentable area of approximately 165,000 square meters. For more details, please visit caimmo.com or follow on LinkedIn.
---
Trending Now
You may also like