---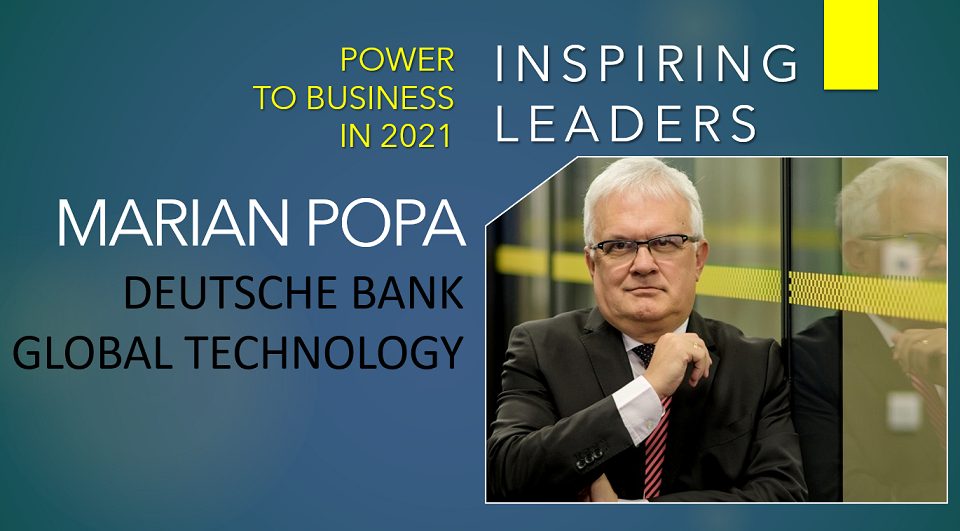 Business as usual or the resetting of the entire business structure? Making the best of the lessons learned in 2020 and turning it into the business growth's drivers in 2021? Envisioning a company structure built for people? Enablement of wellbeing, safety initiatives and multi-leveled and hierarchy-flexible communication conduct?
Marian Popa, Managing Director and Head of DB Global Technology answered to the Outsourcing Today's interview on the plans, the core values and the actual enablers for business growth that mark the beginning of 2021.
The main business drivers for business growth in 2021
The main business driver should be business as usual. The pandemic has affected severely certain areas of activity like travel, passenger transport of all kinds, HoReCa but most of the others continued in a more or less adapted way. So the business drivers will ot be different from the previous one, but freed (hopefully) from all the restrictions.
TheGreat Reset-oriented strategy in business or returning to business-as-usual?
Business as usual as we know it will probably not happen. Because man-kind does not go back – only forward. It is not a reset but an adaptation to a new way of working which will harmonies much better the work – life balance. Pandemics also showed us various way where we can work better, easier and more efficient and it would be silly not to use these
The workspace culture & values envisioned for 2021
2021 will not be a consolidation but a creation year for a new, adapted way of working, one which moves more responsibilities to employees, generates a larger freedom of deciding how everybody's work-life balance should work
The manager's role and skills in order to maintain and enhance a team's cohesion
In my view, the role of a manager is dead; from now on we need only leaders or even better a collective leadership, where reciprocal energizing and inspiration takes places. Mahogany offices guarded by P.A's or secretary should be dismantled and the leaders should be part of the team
Skills and capabilities that need to be improved in 2021
This is a perpetuum mobile. Skills and capabilities have to be improved and adapted in an agile way continuously. Wo stops doing this, will vanish.
The power words of 2021
Trust your team! It is the best return of investment!
---
Trending Now